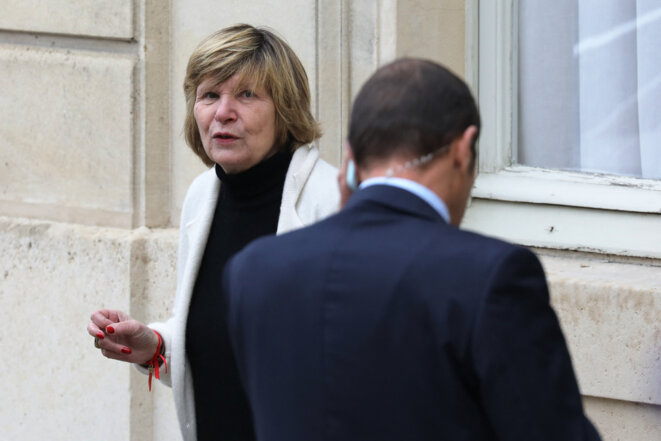 'Mimi' Marchand photographed at the Elysée, November 15th 2017. © Ludovic Marin / AFP
French paparazzi agency boss Michèle Marchand, an influential PR fixer for politicians and confidante of presidents, has been taken into custody for breaching bail conditions. Earlier in June Marchand, nicknamed 'Mimi', was placed under formal investigation for witness tampering and criminal conspiracy in relation to an aspect of the long-running investigation into suspected Libyan financing of Nicolas Sarkozy's 2007 presidential election campaign. But she was subsequently released on bail. However, Mediapart has learnt from several sources that she was taken into detention on Friday June 18th for apparently breaching a condition of that bail. Fabrice Arfi, Karl Laske, Yann Philippin and Antton Rouget report.
Paris Match cover shows ex-president head and shoulders above his wife Carla Bruni-Sarkozy despite fact she is almost 10cm taller than him.
A Paris court has refused a public prosecutor's demand that the latest issue of French weekly Paris Match be withdrawn from sale over its publication of gruesome CCTV images of the 2016 Bastille Day terrorist attack in Nice when a truck ploughed into seafront crowds, killing 86 and injuring hundreds more, but has ordered the magazine not to republish the photos.
The Paris public prosecutor's office has asked for a court order to remove the weekly magazine from sales points in France on Thursday over its publication of gruesome images from CCTV footage of the terrorist attack in the Rivierra city in July last year when a man acting in the name of Islamic State drove a truck into seafront crowds killing 86 people and injuring more than 450 others.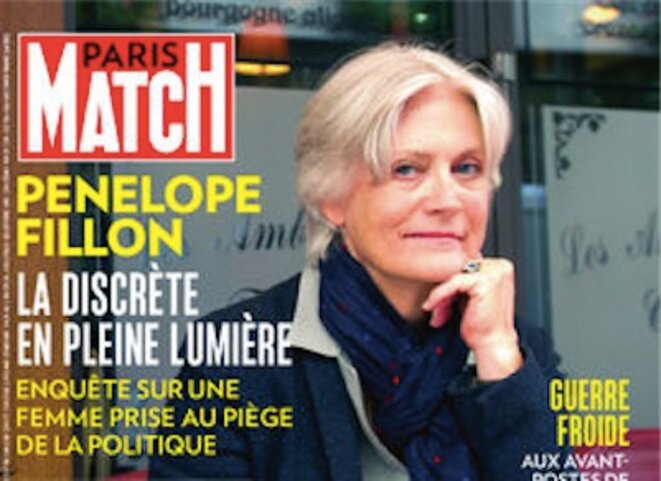 The cover story of this week's edition of Paris-Match is a portrait of Penelope Fillon, the British wife of the French conservative presidential candidate François Fillon. The article was clearly an attempt by François Fillon's public relations team to dampen the scandal which has dented his campaign after it was revealed he paid his wife and two of his children out of parliamentary funds for work it is alleged was never carried out. But, writes Mediapart poltical analyst Hubert Huertas, the portrait of the central but mute character in the affair has in fact simply served to increase the mystery surrounding Penelope Fillon and the unease over her image as her husband's "mute muse".
Paris Match describes 'blurred and chaotic' scenes in video said to show plane's final moments but French police say story is false.
Publication of Valérie Trierweiler's 'truthful' account of her break-up with François Hollande is unlikely to improve president's image.
François Hollande's partner Valérie Trierweiler has expressed fury at being splashed on the front page of Paris Match magazine, her employer.