Related keywords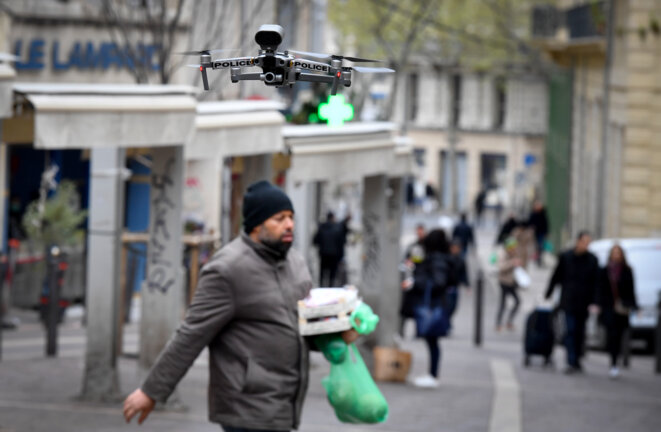 A police drone in the southern French city of Marseille, March 24th 2020. © GERARD JULIEN / AFP
Since the start of the coronavirus lockdown on March 17th in France drones have become an increasingly familiar sight above public areas in France. They have been used by the authorities to fly over towns and cites, coastal areas and parks. But no one is sure if these drones are filming people and, if so, whether the images are being stored or cross-checked with police files. As Clément Le Foll and Clément Pouré report, civil liberties groups are increasingly worried about the situation.
A right-wing senator accused Christophe Castaner of failing in his duties and called for him to step down as a 'matter of national security'.
The 45-year-old IT assistant killed three police officers and an administrative worker before he was shot dead by an officer.