Keyword: Paris Saint-Germain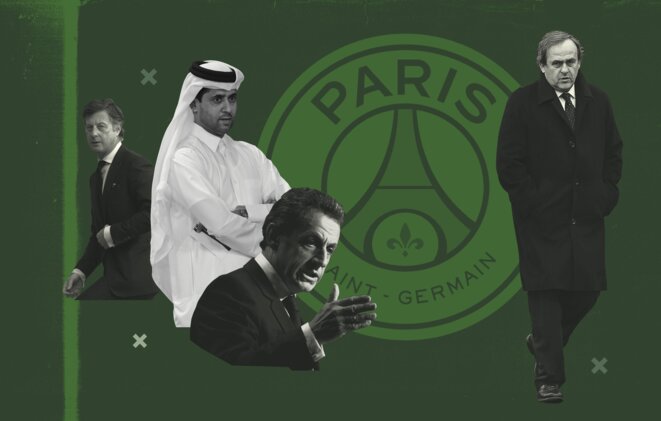 From left: Sébastien Bazin, Nasser Al-Khelaifi, Nicolas Sarkozy and Michel Platini. © Simon Toupet / Mediapart. Photos AFP
In an ongoing judicial investigation in France into suspected corruption surrounding the awarding of the 2022 football World Cup to Qatar, evidence seized at the Paris offices of US firm Colony Capital suggests a well-remunerated post handed to Laurent Platini, son of former football star and UEFA president Michel Platini, by Qatari sovereign fund QSI may have been linked to its purchase of French football club PSG. The probe is focused on a crucial lunch meeting at the Élysée Palace in 2010 hosted by then French president Nicolas Sarkozy, and attended among others by Michel Platini and the then crown prince of Qatar. Yann Philippin unravels a complex case involving heads of state, business, diplomacy and arrangements behind closed doors.
PSG were 12 points clear at the top of the table, with a game in hand, when French football was suspended indefinitely on 13 March.
Qatari-owned football club Paris-Saint Germain has been fined 100,000 euros by the French Professional Football League (LFP) following Mediapart's revelations of its practice of demanding talent scouts to report on the ethnic origins of potential young recruits.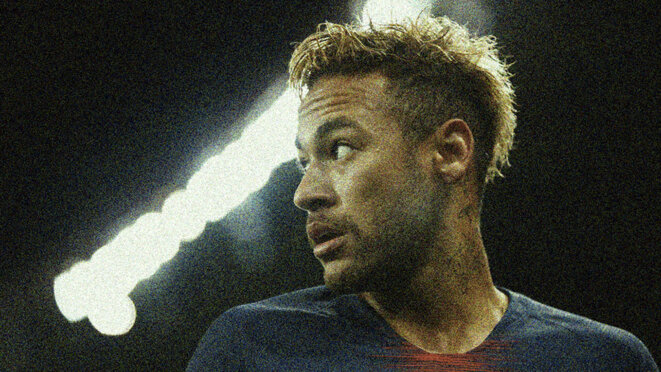 Neymar da Silva Santos Júnior, better known as Neymar Junior. © Reuters
Documents from Football Leaks lift the lid on the real cost and the dealings behind the record-breaking transfer in the summer of 2017 of Brazilian football star Neymar from FC Barcelona to Paris Saint-Germain (PSG). Revealed here by Mediapart, they tell of massive commission payments, up-to-the-wire negotiations that almost collapsed amid a tetchy moment of bluff, tax dilemmas and the club's suspicions that some of those accompanying the player to Paris were in undeclared employment. Meanwhile, despite the capture of one of the world's most celebrated players, the transfer appears to represent a financial abyss for PSG.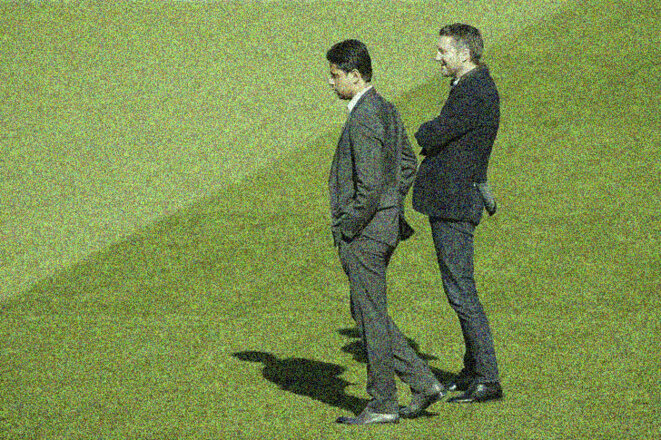 Former PSG sporting director Olivier Létang (right) with the club's president Nasser Al-Khelaïfi. © Reuters
Talent scouts for French club PSG were required to detail the ethnic origins of potential youth recruits as an essential criterium in the club's selection of players in a blatant discrimination policy that lasted over several years until this spring, Mediapart can reveal. As a result, a youngster now considered to be one of France's most promising players was disregarded by PSG on the grounds of his black skin.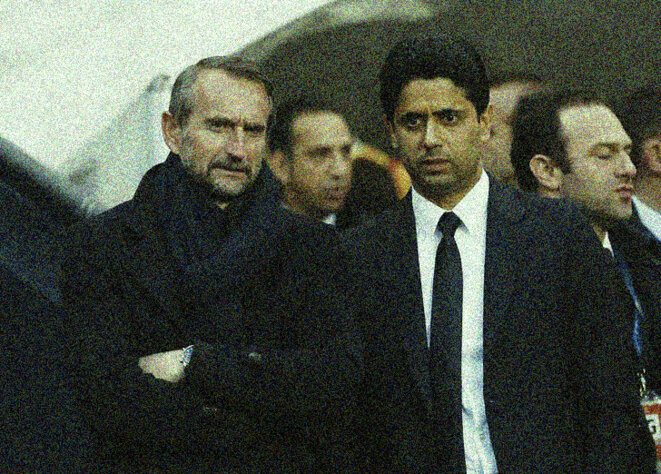 PSG general manager Jean-Claude Blanc (left) with the club's president Nasser Al-Khelaifi. © Reuters
Over several years, Qatar injected 1.8 billion euros into French football club Paris Saint-Germain (PSG) in a massive breach of the Financial Fair Play regulations of European association football's governing body UEFA. Mediapart reveals here the background to the affair and how the then president of UEFA, Michel Platini, and his secretary general, Gianni Infantino, who is now president of FIFA, helped cover up the fraud, allowing the club to escape exclusion from the prestigious and lucrative Champions League.
Money was never motivating factor for his record 222 million-euro transfer from Barcelona, the Brazilian said on his arrival at Paris St Germain.
The Swedish player was caught on camera angrily shouting at an assistant referee after his Paris St-Germain team lost to Bordeaux on Sunday.
Beckham says his glittering career is over after earning 115 caps for England and playing for six clubs in England, Spain, Italy, America and France.
Football club's Ligue 1 title celebrations were cut short Monday night after ugly clashes between spectators and police in central Paris.
British football star David Beckham has joined French club Paris Saint-Germain, promising to donate his earnings to a local childrens' charity.
British football star David Beckham is expected to join Paris St-Germain and, writes Agnès Poirier, it's set the French capital abuzz with existentialist questions.
Paris Saint-Germain are set to make proposition to David Beckham with the aim of landing the midfielder in January, according to daily Le Parisien.