Keyword: Paris terrorist attacks
As France prepares to mark the date when 130 people were killed by jihadist terrorists in gun and suicide bomb attacks in and around Paris on November 13th 2015, the survivors have spoken of their continuing battle to overcome the physical and mental wounds they incurred.
A French fugitive suspected of supplying kosher store attacker Amedy Coulibaly with weapons he used to kill five people with was arrested in Malaga.

DR
The terrorist attacks in Paris last year were back in the headlines this weekend after the arrest in Belgium of Salah Abdeslam, wanted for his part in the November 13th shooting and bombing massacres in the French capital. Those attacks, like the shootings carried out at Charlie Hebdo magazine and a Paris kosher store in January 2015 demonstrate the ease with which terrorists can acquire reactivated weapons, notably from Eastern Europe. In partnership with eight other European media organisations grouped in a collective project, European Investigative Collaborations, Mediapart exposes here how the European Union has turned a blind eye to the trafficking of improperly deactivated military weapons, as illustrated by the history of one such weapon used to murderous effect in Paris. Fabrice Arfi, Karl Laske and Matthieu Suc report.
The November Paris attacks fugitive, arrested in Brussels on Friday, told Belgian police he had 'wanted to blow himself up' at football match.
The Paris terror attacks fugitive, arrested in Brussels, has refused to be extradited to France but is 'cooperating' with Belgian police, says his lawyer.
Belgian prosecutors said fingerprints of Salah Abdeslam, who took part in the November 13th attacks in Paris, were found in a flat raided earlier this week.
Three officers were reportedly wounded in shoot-out during raid to arrest November 13th Paris attacks suspects, while at least two men fled the scene. 
Jesse Hughes said his comments last week that absent guards knew of the impending terrorist attack in November were 'unfounded and baseless'.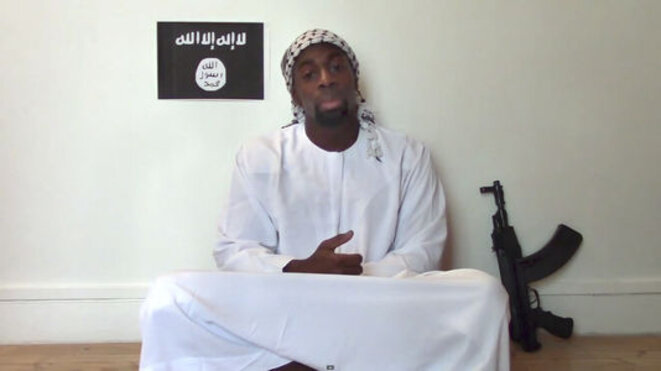 Amedy Coulibaly.
In December 2008, freelance journalist Warda Mohamed interviewed a 26-year-old convicted delinquent who hid his identity behind the pseudonym 'Hugo'. The interview centred on the repeat offender's experiences in prison, where he served time for crimes including armed robbery and drugs trafficking. Little more than six years later, Mohamed discovered that 'Hugo' was in fact Amedy Coulibaly, who shot dead a policewoman and four customers of a kosher store during the January 2015 Islamist terrorist massacres in Paris. Here Mohamed returns to that interview in 2008, when Coulibaly explained how he was "transformed" by prison.
Belgian prosecutors said DNA and fingerprint evidence showed Paris terrorists used apartments and a house situated in Brussels, Charleroi and Auvelais.
The airline said the November fall in passengers was later inversed in December when bookings 'were in line with a progressive recovery'.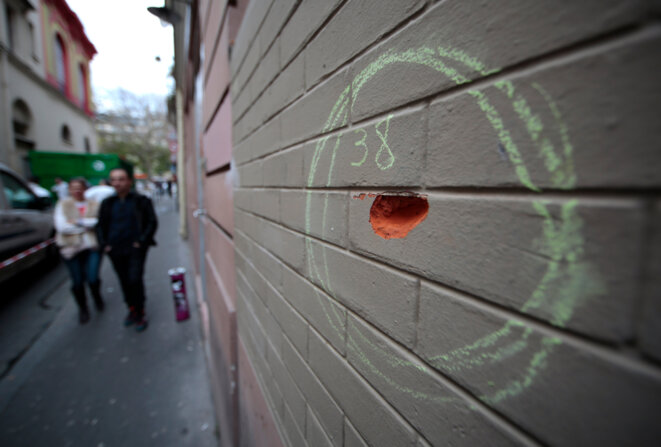 A bullet impact on a wall close to the Bataclan theatre. © Reuters
Of the 130 people killed by gunmen and suicide bombers during the November 13th terrorist attacks in Paris, the single worst toll was at the siege of the Bataclan theatre and music hall which left 90 people dead. It has since emerged that the Bataclan was already the target of a jihadist plot in 2010, while France's justice minister has dismissed any connection between that and the massacre in November. Mediapart has obtained access to a Belgian police report sent to their French colleagues in 2011 which clearly identifies the close links between the main suspect in the 2010 plot and the French jihadist who fronted the Islamic State group's video claiming responsibility for the November attacks.
Samy Amimour, 28, one of three gunmen who killed 90 people at the Bataclan theatre, was reportedly buried in a Paris suburb on December 24th.
Official said Salah Abdeslam, wanted for his part in the massacres, was not among the five arrested in and around Brussels on Sunday and Monday.