The apartment was locked up and untouched for seven decades after its late owner fled to southern France to escape the German invasion of Paris.
Algerian President Abdelaziz Bouteflika, 76, is said to be 'responding well' after transfer to Val-de-Grâce military hospital in Paris on Saturday.
Trial begins of 22 gang leaders of a child pickpocketing ring said to have been behind 75 percent of the thefts on the Paris metro.
But a Communist councillor hopes to stop him and honour Irish nationalist hunger striker Bobby Sands instead of the late British prime minister.
Ten of thousands opposed to plans allowing same-sex marriage have protested in Paris even though measure is virtually certain to become law. 
Though known for his repeated "French bashing", the London mayor was on surprisingly good behaviour during an interview in the French capital.
For the first time, the battle to be the next mayor of Paris is shaping up to be an exclusively female affair, with four women candidates due to stand.
Jean Tiberi, 78, who was mayor from 1995 to 2001, was given a fine and suspended jail term after being found guilty in a long-running case.
Syria and Iran led the agenda in first official talks between new US Secretary of State John Kerry and French President François Hollande.
Although current mayor Bertrand Delanoë is not due to leave office for another year, the race to fill the coveted seat is already in full swing.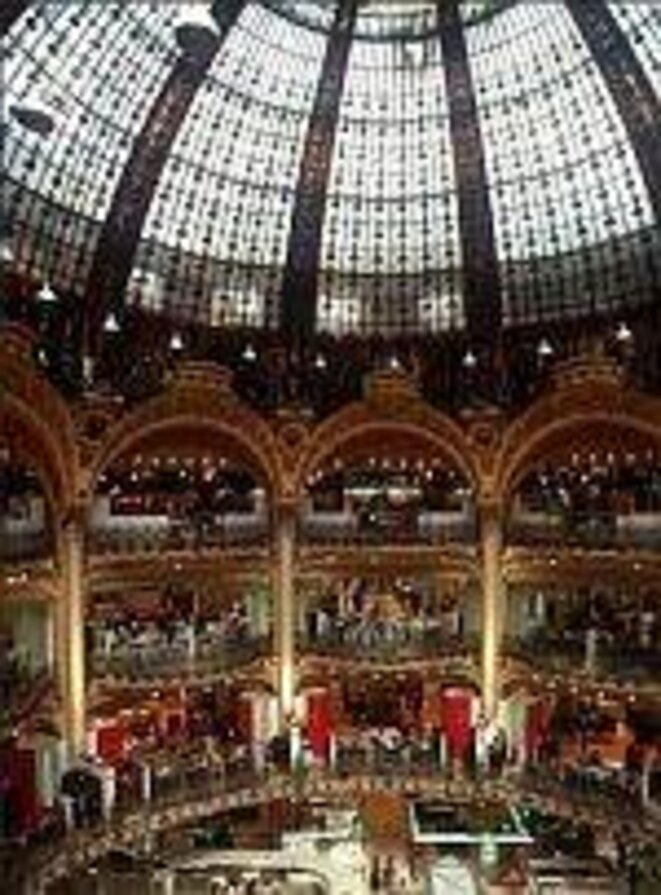 The famous Printemps department store on the boulevard Haussmann in Paris (pictured) is up for sale. On the surface it is just another routine high-end Paris property transaction. But behind the scenes, reveals Mediapart, one of the current owners is preparing a 'predatory' financial deal that would see a handful of its top executives walk away with up to 500 million euros. Meanwhile the real cost of the sale will fall on the department store's staff, who could be left without a job or put on less secure work contracts. Martine Orange reports.
British retailer Marks & Spencer plans rapid expansion of food shops in France after the runaway success of its recently-opened Paris stores.
An estimated 250,000 people marched through Paris on Sunday in support of a same-sex marriage bill due to go before parliament on Tuesday.
A 50-year-old man had been paying rent of 330 euros a month for a flat that has a living area of just 1.56 square metres.
Several hundred thousand people marched in Paris to protest against French president's plan to legalize gay marriage and adoption by June.