Arms dealer Ziad Takieddine had been detained on suspicion that he was making plans to flee the country by trying to buy a diplomatic passport.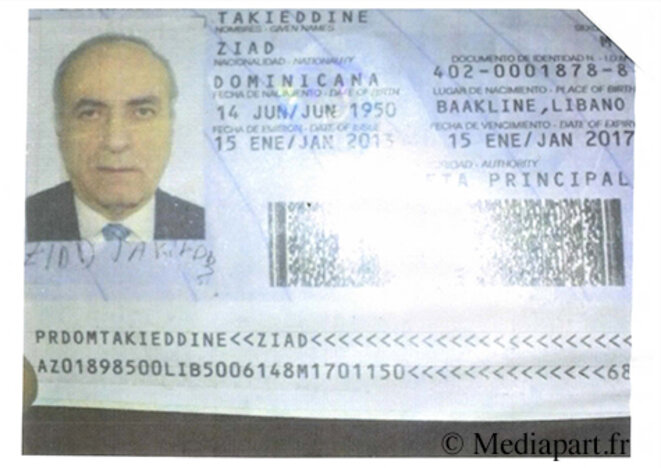 Ziad Takieddine, who was a key intermediary between Sarkozy's entourage and the regime of Colonel Gaddafi and an important figure in the alleged illegal funding of the 1995 presidential campaign of Sarkozy's political mentor and former prime minister Edouard Balladour, has been detained by police who suspect he was preparing to quit the country. The Franco-Lebanese businessman, who is under formal judicial investigation and forbidden to leave France, is said to have paid 200,000 euros to secure a Dominican Republic diplomatic passport (see above). Fabrice Arfi, Karl Laske, Michel Deléan and Albert Michel report.
Tax exile Gérard Depardieu has shown the press his new Russian passport before dining with President Vladimir Putin at Black Sea resort of Sochi.
Actor claims he was "insulted" by critics for becoming a tax exile in Belgium and writes letter to prime minister renouncing his French passport.