Keyword: Patrice de Maistre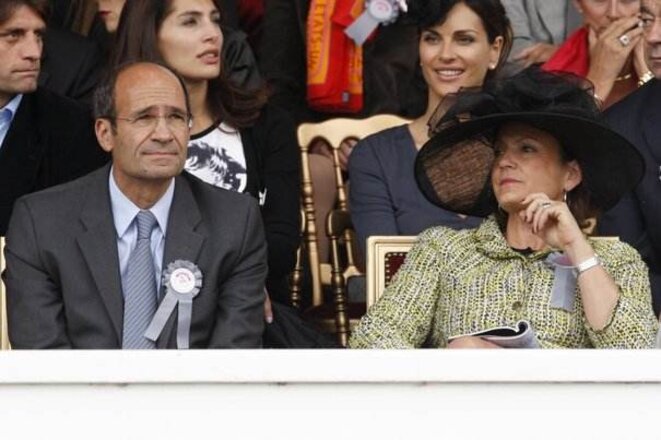 Eric et Florence Woerth
The trial this week of former minister and conservative UMP party treasurer Eric Woerth, charged alongside the former wealth investment manager of L'Oréal heiress and billionaire Liliane Bettencourt with influence peddling, provides a graphic account of backscratching and favour-mongering in the salons and private clubs of French high society and, more importantly, an unseemly intimacy between the political world and finance. Woerth is accused of arranging for Maistre to receive the Légion d'honneur – France's highest award of civil merit – in exchange for his hiring of Woerth's wife as a highly-paid advisor in Bettencourt's personal wealth investment company Clymène. If found guilty, the two men each face a maximum sentence of ten years in prison and a fine of 150,000 euros. Mediapart has gained access to the document prepared by magistrates summarising the evidence against the pair. Michel Deléan reports.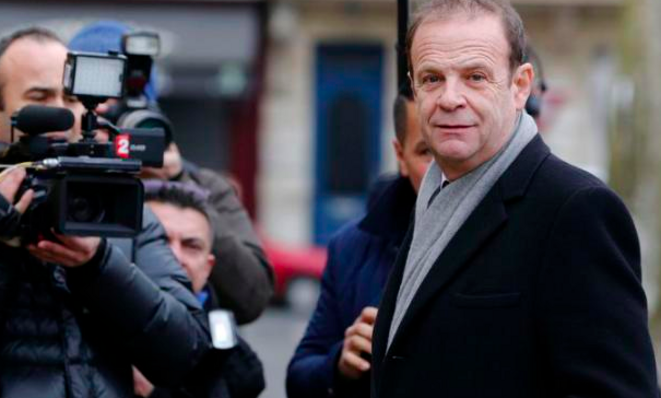 Defendant François-Marie Banier at court for the Bettencourt trial. © Reuters
After predictable procedural wrangles – plus some unforeseen delays – the long-awaited Bettencourt trial got under way in Bordeaux last week. Those on trial, who include a former minister in Nicolas Sarkozy's government, stand accused of either directly preying on the frailty of L'Oréal heiress Liliane Bettencourt or of profiting from it. Eight of the accused gave evidence during the week, all struggling to hide their dismay at being in the dock. The first was writer and photographer François-Marie Banier, a close confidant of Bettencourt from whom he received some 414 million euros, and who told the court he understands nothing about the world of money and business. "I'm not a spoilt child or a dandy," he insisted. Mediapart's legal affairs correspondent Michel Deléan was in court to witness the start of this extraordinary trial.
The defendants, who face charges relating to exploitation of ageing L'Oréal heiress, include a former minister who is close to Nicolas Sarkozy.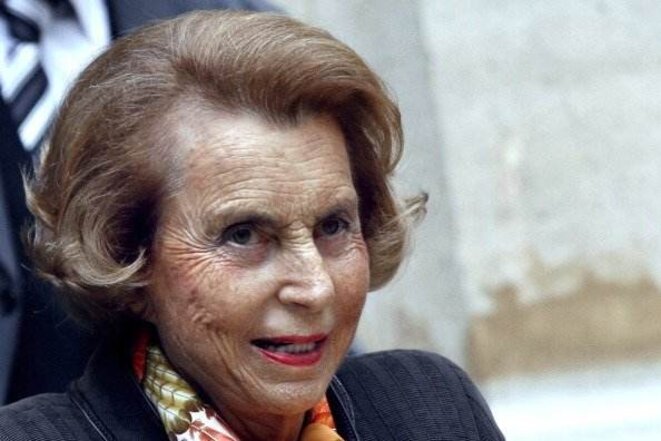 Liliane Bettencourt
The Bettencourt affair has reached an unprecedented scope among the many scandals that have rocked France in recent decades. As a judicial ruling ordering the censorship of Mediapart's reporting of the scandal kicks in this Monday evening, Michel Deléan dresses a summary of the  judicial investigations into the affair which, over the past three years, have exposed a bed of political corruption and influence peddling, a record back payment in taxes on assets secretly stashed abroad, not to mention the outrageous antics of a high-society cabal and the sordid exploitation of one of Europe's wealthiest individuals.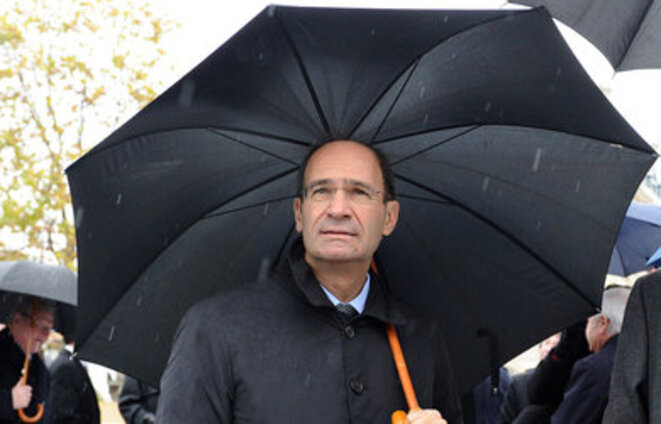 Eric Woerth
The prosecution authorities say that former budget minister Eric Woerth has no case to answer over claims that he awarded Liliane Bettencourt's wealth manager a state honour in return for hiring his wife. Though as Mediapart's legal affairs expert Michel Deléan says, that does not necessarily mean that this is the end of the affair for a man who was one of Nicolas Sarkozy's closest political allies.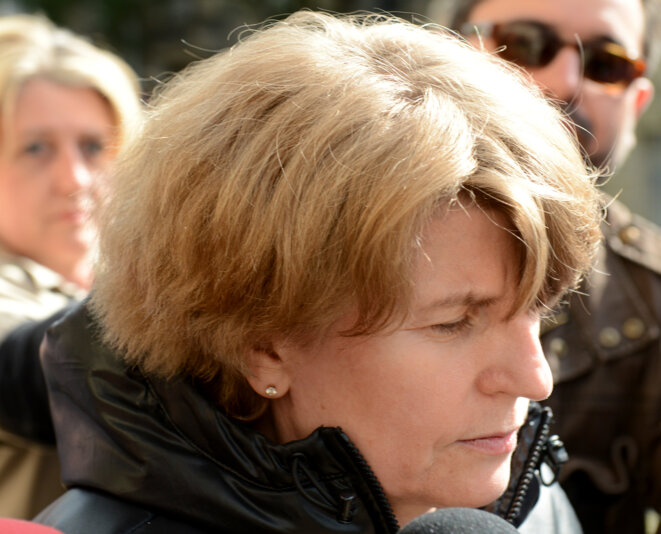 Claire Thibout © Reuters
A judicial investigation into the suspected illegal financing of former French President Nicolas Sarkozy's 2007 election bid has finally vindicated the testimony of Claire Thibout (pictured), an accountant for L'Oréal heiress Liliane Bettencourt who first revealed in a 2010 interview with Mediapart  how vast cash withdrawals from the billionaire's bank accounts were made shortly before meetings between Bettencourt's wealth manager and Sarkozy's campaign treasurer. Karl Laske reports on the latest developments in the investigation, in which Sarkozy is expected to be questioned in the coming weeks.
Magistrates in Bordeaux last week ordered that Patrice de Maistre, former wealth manager for L'Oréal heiress Liliane Bettencourt, should continue to be kept in preventive detention while they continue investigations into his role in a series of massive and mysterious cash withdrawals from the billionaire's secret Swiss bank accounts. The judges have uncovered further evidence, described by one source close to the case as "solid", that suggests some of the money was used to illegally fund outgoing French President Nicolas Sarkozy's 2007 election campaign – which is also suspected of being illegally financed by the late Libyan dictator Muammar Gaddafi. Lawyers for Maistre complained that he was being kept in jail to "pressure" him into confessing the scam. Michel Deléan reports on the latest developments in the Bettencourt case, now rapidly closing in on Sarkozy, who will hand over office to newly-elected François Hollande on Tuesday.
A major criminal investigation into the affairs of L'Oréal heiress Liliane Bettencourt, and notably the suspected illegal funding of President Nicolas Sarkozy's 2007 election campaign, has established that at least 800,000 euros were withdrawn from her secret Swiss bank accounts when Sarkozy was running for the presidency. Last week Bettencourt's long-serving wealth manager, Patrice de Maistre, was imprisoned after being placed under formal investigation for financial corruption and for abusing the mental frailty of the L'Oréal heiress, now aged 89. The move followed the placing under investigation, in February, of Eric Woerth, former budget minister and Sarkozy's 2007 campaign treasurer, in connection with the suspected scam. Fabrice Arfi reports.
This article has been censored
A ruling by the Versailles court of appeal on July 4th 2013 has ordered that Mediapart must remove from its website all articles which contain extracts from the so-called 'butler tapes' at the heart of the Bettencourt affair. The penalty for not doing so is 10,000 euros per article per day (effective from July 21st). Mediapart has appealed against the ruling.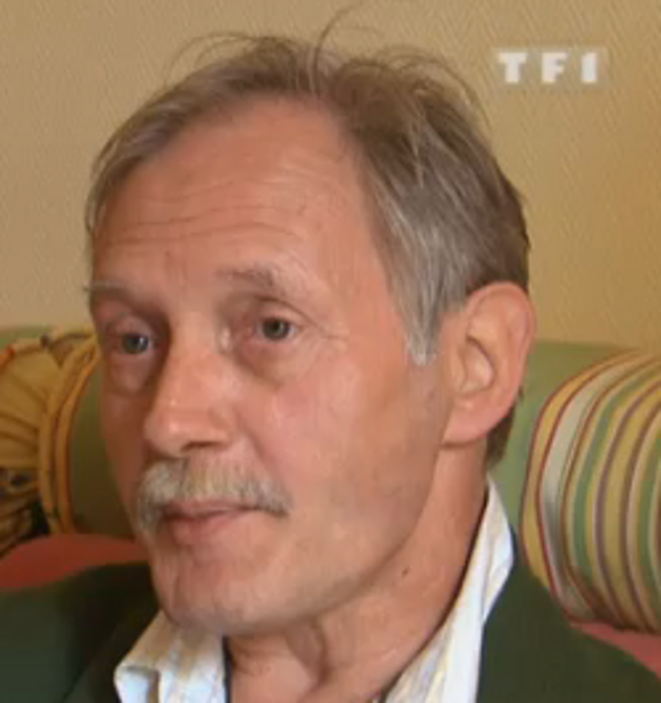 Former Bettencourt chauffeur Dominique Gautier © TF1
In an exclusive interview with Mediapart, a former chauffeur to L'Oréal heiress Liliane Bettencourt and her late husband André has added to allegations of secret financing of Nicolas Sarkozy's 2007 presidential election campaign.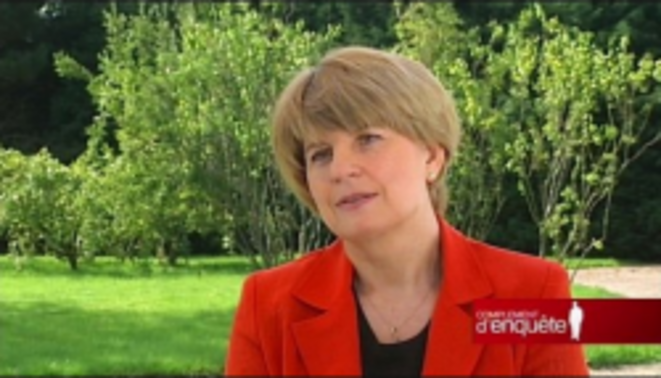 Claire Thibout, after her Mediapart interview, on French TV channel France 2.
Claire Thibout is a former accountant to L'Oréal heiress Liliane Bettencourt and Clymène, the company that manages the billionaire's wealth. Her exclusive interview with Mediapart this summer, reproduced here in English, had the effect of a political bombshell in France. Thibout notably alleged that numerous French politicians, including Nicolas Sarkozy, pocketed gifts of cash-stuffed envelopes during their visits to the Bettencourt home.