Sarkozy, who benefits from presidential immunity in the case, had said he would not appear as a witness in the case after being tried and convicted twice this year in separate affairs.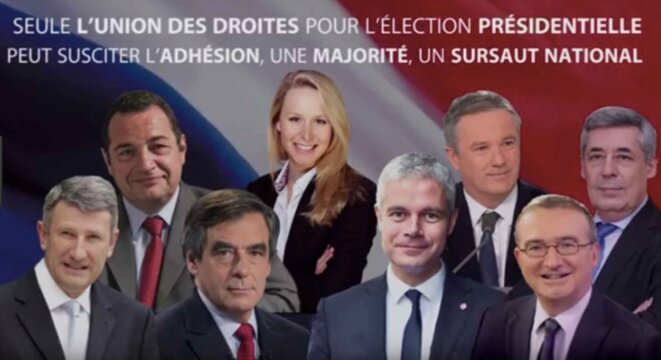 The hard and far right narrative came undone in France's Parliamentary elections.
The fact that a party that did not even exist just over a year ago has just won an absolute majority in the French National Assembly has inevitably excited surprise among commentators. But, argues Hubert Huertas, one remarkable aspect of the recent presidential and legislative votes has largely gone unnoticed: the death of the notion that French society was on some inevitable path towards the far right. This theory, which was enthusiastically adopted by Nicolas Sarkozy and exemplified by the Front National, has been comprehensively demolished, he says.
In 'explosive' book, former advisor says ex-president asked him to meet Front National's Jean-Marie Le Pen in name of those 'common values'.
Patrick Buisson faces claims that his firm pocketed more than 10 million euros for conducting opinion polls serving no public interest.
Judges also sentenced former top aide Patrick Buisson to pay damages for making recordings, some of which involved Sarkozy's wife Carla Bruni.
The couple hope to stop any further publication of secret recordings of Sarkozy's confidential conversations made during his time as president.
The Canard Enchaîné begins publishing embarassing secret recordings while the former president's entourage fear far more damage to come.
After the defeat of Nicolas Sarkozy's UMP party in France's presidential and parliamentary elections, various prominent party figures have publicly questioned the former president's tactic of lurching to the right in a bid to poach votes from the far-right Front National (FN). Joël Gombin, a researcher at the University of Picardy who specialises in studying the FN's electorate, says this policy should be abandoned, not only because it so manifestly failed - but also because it legitimised the Front National. He spoke to Marine Turchi.
Nicolas Sarkozy's strategy guru Patrick Buisson predicts socialist presidential election rival Hollande will fare worse than Ségolène Royal in 2007.