Related keywords
Swiss-based French-Israeli multi-billionaire Patrick Drahi, the founder and boss of telecommunications group Altice, has bought a controlling stake in the art auction house Sotheby's, a 3.7-billion dollar purchase made via his US company BidFair USA.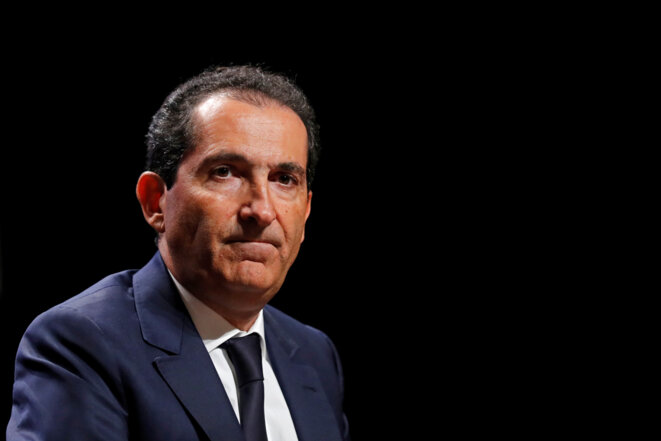 Patrick Drahi. © Reuters
French telecoms operator SFR, which was acquired by the holding company of Swiss-based businessman Patrick Drahi in 2014, is losing subscribers to its mobile- and internet-based services by the hundreds of thousands. The haemorrhage threatens the future of the group, already struggling with heavy debts amid one of the toughest telecoms markets in Europe. Martine Orange analyses the cost-cutting, service-reducing strategy employed by Drahi, a champion of the technique of leveraged buyouts.
© Reuters
In just two years, Franco-Israeli businessman Patrick Drahi has turned a pedestrian French cable operation into a global telecoms empire, spending more than 40 billion euros on acquisitions, including France's second-largest mobile operator, SFR. But behind the breathtaking sequence of deals, he has ratcheted up debt, riding on the wave of cheap money that followed the 2008 financial crisis, and now even ratings agency Moody's appears concerned. Martine Orange reports.
Bouygues Telecom board rejects €10 billion offer from rival saying it is well-placed to benefit from new period of growth in telecoms market.
Manuel Valls says plan by owners of Numericable-SFR to buy rivals Bouygues for €10 billion must preserve jobs and network investments.
Move by Patrick Drahi, owner of Numericable-SFR, to buy rival Bouygues Telecom for 10 billion euros is set to provoke controversy.
Patrick Drahi's Altice is buying 70 percent of Suddenlink Communications and is said to have approached Time Warner Cable.
Head of French public-sector investment body says he would be prepared to back Bouygues in tussle for control of mobile phone firm SFR.
Move is blow to telecoms firm Bouygues who had also bid for its mobile phone rival, an option also backed by industry minister Arnaud Montebourg.