The former French prime minister and presdential candidate gave statement during trial in which he is accused of wrongfully putting his wife on the payroll.
Judges have said Fillon and his British wife Penelope  should face trial on charges including the misuse of public money and conspiracy.
Prosecutors urge court for ex-presidential candidate and wife Penelope Fillon who face claims of embezzlement and misuse of corporate assets.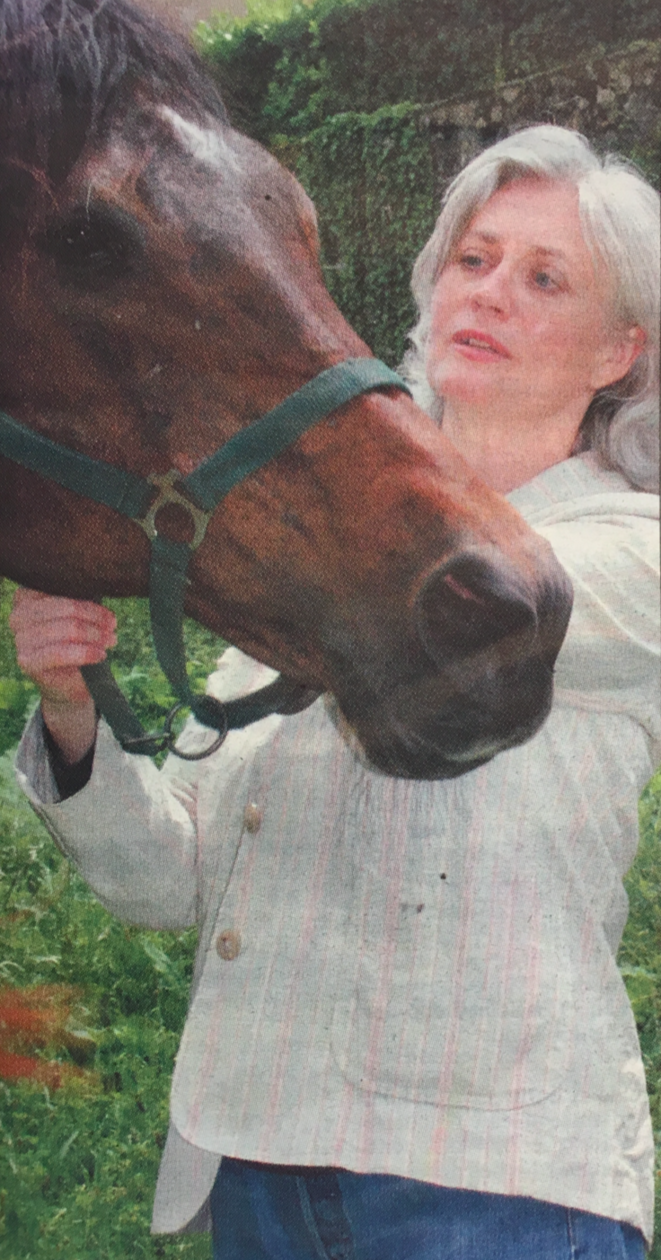 Penelope Fillon. © Les Nouvelles de Sablé
Former French prime minister François Fillon's presidential election campaign nosedived after it was alleged that over several years he fraudulently employed his British-born wife Penelope as his parliamentary assistant for which she earned almost 700,000 euros paid out of public funds. While both Fillon, who was until then the lead candidate in the election, and his wife deny the fake job accusations they are currently placed under investigation in an ongoing judicial probe. The couple insist that if there is little evidence of Penelope Fillon's presence in parliament it is because she was active in her husband's constituency. Mediapart has carried out a detailed search through local newspaper archives to find trace of her work, and the result offers little support for their claim. Mathilde Mathieu and Antton Rouget report.
Presidential candidate François Fillon's wife is placed under investigation on suspicion of complicity in misappropriating public funds.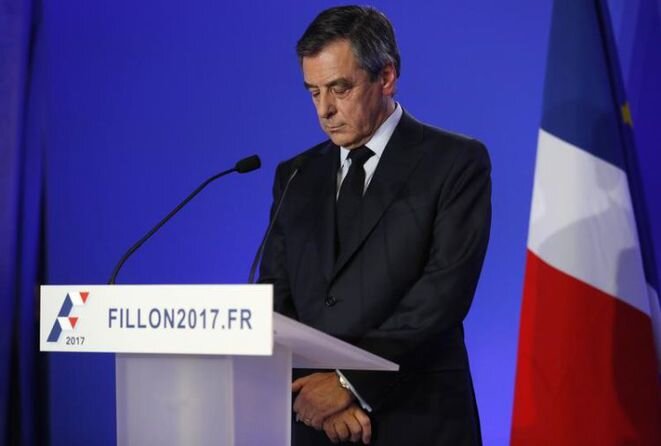 François Fillon. © Reuters
The French conservative party's presidential candidate, François Fillon, was on Tuesday formally placed under investigation for the suspected fraudulent payments made by him out of public funds to his wife and two of his children who he employed as parliamentary assistants. While the move was widely expected, it is a major new blow for the former prime minister who was the election frontrunner until the alleged fake jobs scandal emerged in January. Meanwhile, further press revelations since the weekend include the disclosure that his children paid him regular sums of money from their salaries as his assistant, and that a mysterious benefactor has gifted him over the past five years with luxury clothing worth more than 48,000 euros.
'If it hadn't been me, he would have paid someone else to do it, so we decided that it would be me,' she told newspaper as 'fake jobs' row goes on.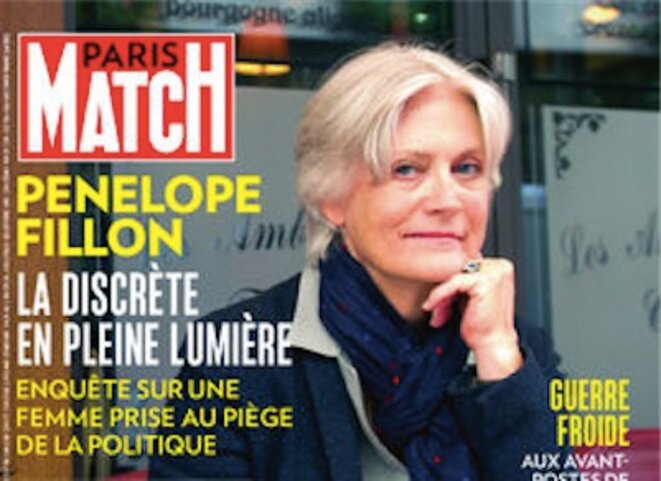 The cover story of this week's edition of Paris-Match is a portrait of Penelope Fillon, the British wife of the French conservative presidential candidate François Fillon. The article was clearly an attempt by François Fillon's public relations team to dampen the scandal which has dented his campaign after it was revealed he paid his wife and two of his children out of parliamentary funds for work it is alleged was never carried out. But, writes Mediapart poltical analyst Hubert Huertas, the portrait of the central but mute character in the affair has in fact simply served to increase the mystery surrounding Penelope Fillon and the unease over her image as her husband's "mute muse".
The allegations have seriously damaged right-winger Fillon's campaign for the presidency, sending his opinion poll approval ratings plummeting.
Former PM Fillon re-affirmed legality of salaries paid to family as yet more allegations about his wife's job as a parliamentary aide emerged.
Rightwing French presidential candidate disputes fresh allegation that Penelope Fillon received €48,000 in severance payments.
Presidential candidate said he had acted legally but admitted making a 'mistake' over payments made to his family for parliamentary work.
Like many of leading French politicians, François Fillon has his own 'micro' party which is used to develop policy ideas and raise funds. But Mediapart can reveal that the micro party run by Fillon, whose candidacy for the French presidency has been rocked by the so-called "fake jobs" scandal involving his wife Penelope, is discreetly banking donations from members of the public supporting his official electoral campaign. "It's madness!" says one senior figure on the Right. Mathilde Mathieu reports.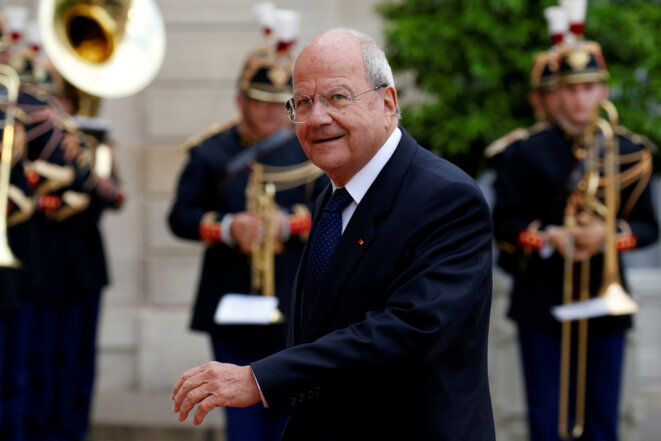 Friend of François Fillon: billionaire Marc Ladreit de Lacharrière at the Élysée on July 11th, 2016. © Reuters
Right-wing François Fillon's presidential campaign has been thrown into turmoil after claims that his wife Penelope was paid €500,000  as his parliamentary assistant despite doubts she ever performed that role. It is also claimed that Penelope Fillon received €100,000 from a magazine owned by a billionaire ally of former prime minister Fillon, even though she appears to have done little work for it. The couple have been questioned by investigators, while new claims emerge that the family may have pocketed close to a million euros in all. Now Mediapart can reveal that a key advisor on Fillon's election campaign was given a job at a charitable foundation run by the same billionaire, Marc Ladreit de Lacharrière, at the time she began working for the presidential candidate. Yet there is no public trace of the advisor's work at the foundation. Antton Rouget investigates a case that will raise yet more questions surrounding the finances of the frontrunner to be the next French president.