Related keywords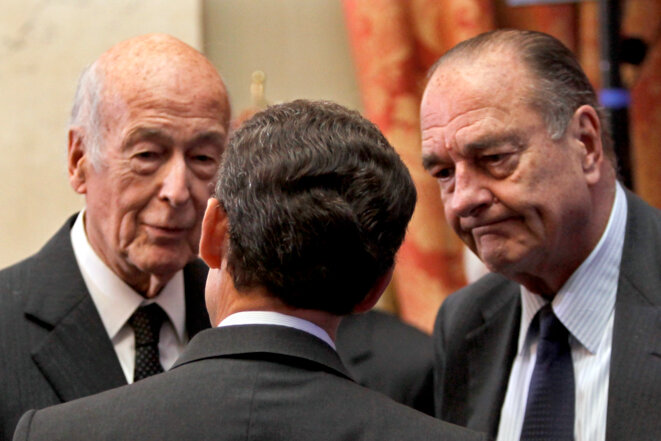 France's three surviving presidents (left to right): Valéry Giscard d'Estaing, Nicolas Sarkozy and Jacques Chirac. © Reuters
Mediapart has gained access to a detailed account of the annual payments made to former French presidents and prime ministers in a lifelong system of perks and privileges that beggars belief. With items ranging from newspaper and dry-cleaning costs to the payment of staff, offices and vehicles, the country's three surviving former heads of state cost the taxpayer a yearly 6.2 million euros. Former prime ministers, meanwhile, receive tens of thousands of euros annually for staff and vehicles, including one who left office 25 years ago. Mathilde Mathieu reports.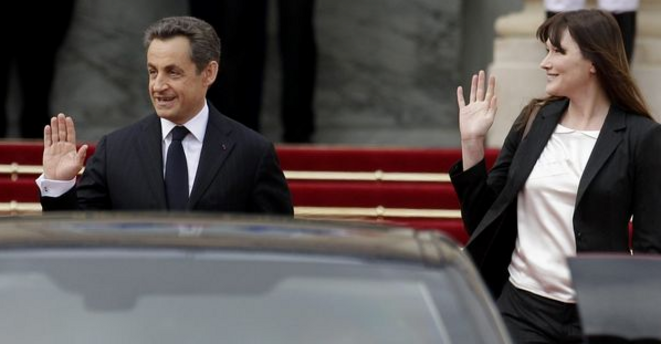 Nicolas Sarkozy quitte l'Elysée après sa défaite en mai 2012 © Reuters
Former French presidents are provided for life with a system of privileges that are estimated to cost the French taxpayer between 1.5 and 2 million euros per former president per year.  In the case of Nicolas Sarkozy, elected last year as head of the conservative UMP party ahead of his expected bid to regain the presidential office, the taxpayer funds, among other perks, his central-Paris offices and staff which cost, respectively, 215,392 euros and 663,000 euros per year. Mediapart publishes here the detailed costs of Sarkozy's startling privileges paid by the public purse, never previously revealed. They raise serious questions over the dividing line for the use of the funds, between the personal and political activities of former president, who meanwhile argues for drastic reductions in public spending and the reform of social benefits paid to the worse-off. Mathilde Mathieu reports.
CGT boss Thierry Lepaon faces pressure to quit over reports of spending on his union flat and office and a lucrative deal to take up his post.