An online petition backed by Greenpeace and Oxfam calling for legal action against the French state for its alleged inaction over measures to combat climate change has attracted nearly two million signatures.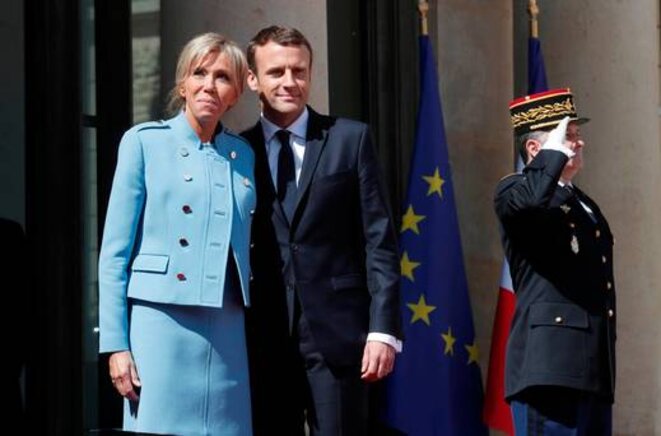 Brigitte and Emmanuel Macron on the steps of the Elysée Palace. © Reuters
The French government on Tuesday appeared to be backtracking on President Emmanuel Macron's pledge to provide his wife Brigitte with an official, legal status of "First Lady", with the announcement that the position will now be the subject of a "charter". The development came after an online petition launched last month against creating an official title of First Lady has attracted almost 300,000 signatures. Mediapart political commentator Hubert Huertas argues here that, whether the role of "première dame" is enshrined in a charter or by official status, the petition has focussed attention on both a fundamental problem and a pile of hypocracy.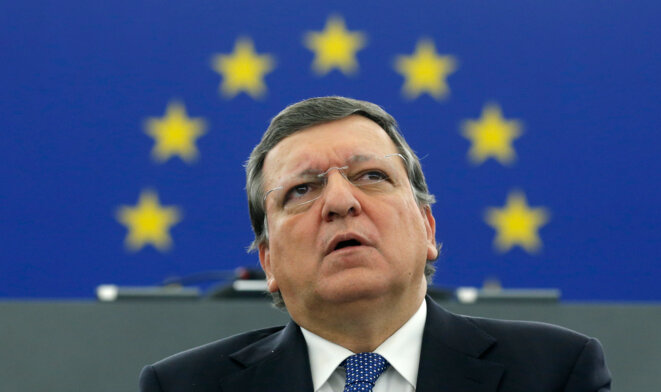 Under fire: ex Commission boss José Manuel Barroso. © Reuters
The recent decision by former European Commission president José Manuel Barroso to join Wall Street bank Goldman Sachs as an advisor caused outrage across much of Europe. Apart from, that is, at the heart of the Brussels institution itself where Barroso's successor Jean-Claude Juncker has only just, and grudgingly, criticised the move. However, disgruntled EU staff feel Barroso's appointment further tarnishes the EU's image and are examining ways to sanction their former boss. Ludovic Lamant reports.
The move follows accusations relayed by Mediapart and France Inter that Denis Baupin, forced to quit as deputy speaker, assaulted and harassed women politicians.
Beginning on December 20th, online press organisations in France, including Mediapart, have become the target of raids by French tax authorities to recover backpayments of a controversial and contested Value Added Tax rate that is more than nine times greater than that applied to the printed press. Application of the 19.6% VAT rate was until now suspended pending its official annulment, after successive governments have, since 2009, agreed that the online press should be made subject to the same rate as the printed press – 2.1%. At stake is both the immediate financial viability and the future of the online press. Here, Mediapart editor François Bonnet explains the background of the issue, questions the motives behind such a sudden and incoherent move, and invites readers to sign a petition calling for an end to the discriminatory tax rate.
Feminists express outrage at a move by well-known journalists, actors and lawyers to attack proposed changes in prostitution laws.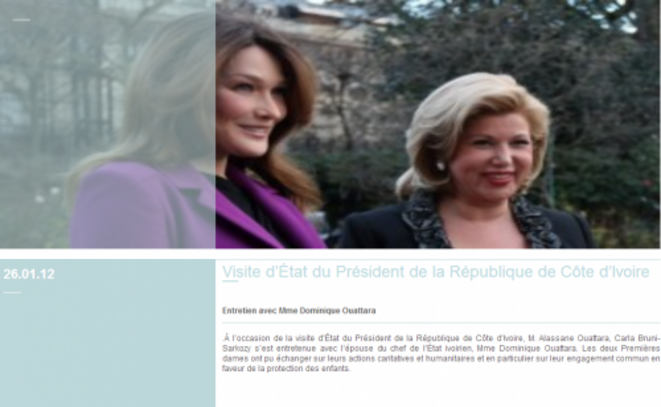 © GeekMan
An online petition which has already has already attracted more than 100,000 signatories is demanding that Carla Bruni-Sarkozy, wife of former French president Nicolas Sarkozy, pay back 410,000 euros of public money that was used to fund her modest 'First Lady' website between 2011 and 2012. The cost was described as "mindblowing" by one web technology specialist, who added it was tantamount to "a finger pointed up high towards the taxpayer". While Bruni-Sarkozy is threatening legal action against those who question her "honour", the confused attempts to justify the sum have served to deepen the mystery of what it was spent on. Lorraine Kihl reports.  
Carla Bruni-Sarkozy threatens lawsuit against campaign claiming she misused 410,000 euros on her website through her position as 'First Lady'.