Keyword: phone conversation
French President Emmanuel Macron's office said he spoke by phone on Monday with newly re-elected President Vladimir Putin, when he voiced his hopes for a modernisation of Russia 'on the political, democratic, economic and social fronts', while also discussing Syria and calling for clarity over the nerve agent attack on a former Russian double agent in Britain.
The centrist French presidential candidate Emmanuel Macron, leading polls before first-round voting on Sunday, held a phone conversation with former US president Barack Obama on Thursday, giving the former economy minister a clear boost just as his rivals are narrowing the gap between frontrunners.
The row centres on a French police bid to quizz Moroccan spy chief, and a French diplomat's alleged comments on rights abuses by Morocco.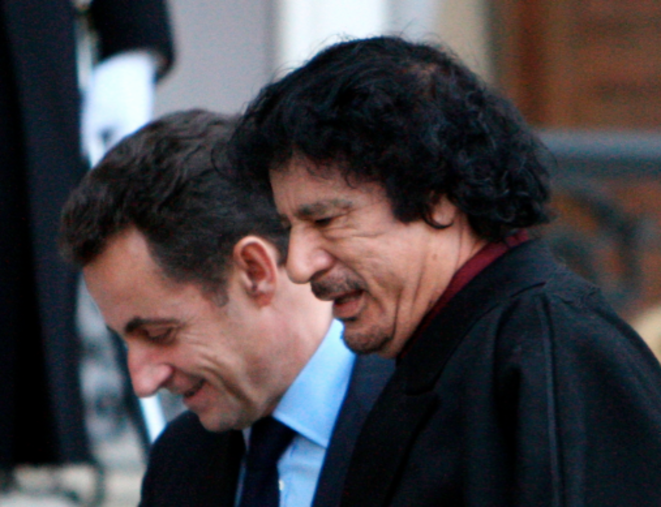 © Reuters
A transcription of a conversation between the late Libyan dictator Muammar Gaddafi and Nicolas Sarkozy, the first held by the two men following Sarkozy's election as president in May 2007, reveals that, contrary to recent denials by the outgoing French head of state, Tripoli was offered French cooperation to develop a nuclear power programme, along with sales of weapons and security systems. The document, exclusively revealed here by Mediapart, also contains an exchange between the two leaders to decide with which Libyan official Sarkozy could discuss what he described as "delicate questions". Gaddafi confirmed Sarkozy's suggestion that this should be Bashir Saleh, head of the Libyan African Portfolio sovereign wealth investment fund who is named in a separate document published by Mediapart as the paymaster for the secret Libyan funding of Sarkozy's 2007 election campaign. Fabrice Arfi and Karl Laske report.