Appeal court orders Jean-Claude Mas, 76, must serve four-years in jail and pay a 75,000-euro fine amid ongoing legal action over defective implant sales.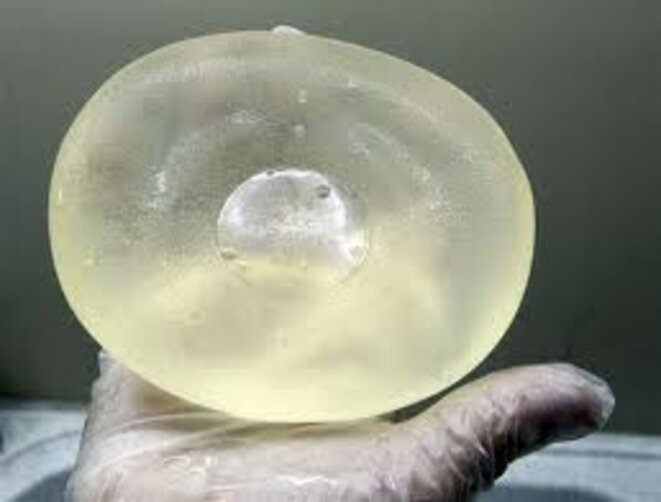 Prothèse PIP défectueuse © Reuters
The breast implant scandal in which faulty implants with sub-standard silicone gel were supplied to women all around the world revealed how the French company PIP that made them fiddled safety inspections to avoid being found out. Mediapart has since exposed the extent to which the French medical watchdog was slow to react to this growing scandal. Now, based on previously unpublished documents, this website can disclose that years before the PIP affair came to light many of the surgeons who bought and used the implants for patients were concerned at the substandard nature of the product – and that some unsuccessfully tried to raise the alarm. Michel de Pracontal reports.
Court gives Jean-Claude Mas, founder of PIP which was at centre of global breast implant scare involving 300,000 women, a four-year sentence.
Mediapart has seen a confidential internal document that criticises France's medical watchdog for not reacting fast enough to fears that thousands of women were being fitted with sub-standard breast implants made by French company Poly Implant Prothèse (PIP). The report, written by an employee of the agency, claims that it could have prevented up to 10,000 women from having the implants, which posed a risk of rupturing and damaging their health. The agency insists it has nothing to hide and strongly denies removing any damaging details from its own official report into its handling of the affair. Michel de Pracontal reports.
The trial opens in Marseille of managers of breast implant company PIP, which used sub-standard silicone gel that led many to rupture.
The boss of the French manufacturer of defective breast implants fitted in up to 500,000 women in 65 countries is jailed after failing to pay bail.
A fuel additive untested in clinical trials was used in now-banned French PIP breast implants, according to an investigation by radio station RTL.
National health insurance agency to file a criminal complaint after authorities recommend women with potentially faulty implants have them removed.
Interpol is seeking arrest of the founder of a French firm at the centre of a global breast implants scare.
France and UK issue conflicting advice to tens of thousands of women with breast implants made of cheap silicone that some fear pose health risks.
French health authorities may advise an estimated 30,000 women in France remove their breast implants amid warnings over rupture and cancer risks.