Keyword: Pitié-Salpêtrière hospital
Related keywords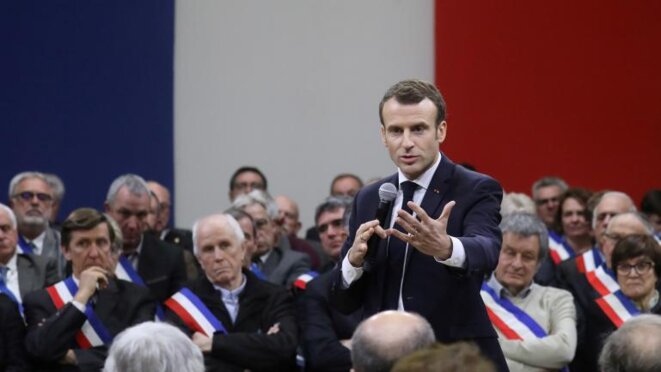 President Emmanuel Macron speaking to 600 mayors at Souillac in south-west France, January 18th 2019. © Reuters
The fabricated claim that the Pitié-Salpêtrière hospital in Paris was attacked by protestors during the traditional May Day demonstrations was a lie too far by a government that denies the reality of its own unpopularity, writes Mediapart's publishing editor Edwy Plenel. Its downward authoritarian spiral, he argues, is making it an accomplice in the destruction of democratic ethics.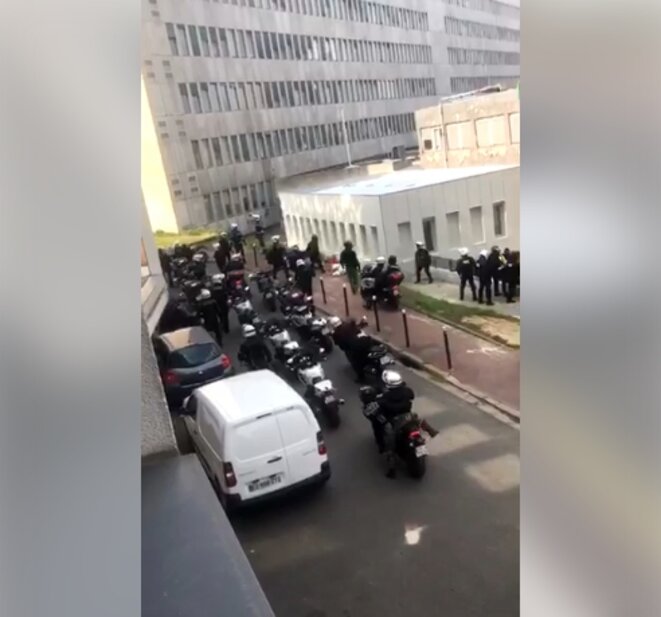 Police on motorbikes inside the grounds of Pitié-Salpêtrière hospital, May 1st 2019.
The Pitié-Salpêtrière hospital in Paris has been at the centre of a major controversy after incidents that took place there in the aftermath of this year's annual May Day demonstrations. Throughout the evening of May 1st and into the following morning, several members of the government and senior health managers in Paris insisted the well-known hospital had been "attacked" by violent demonstrators. Yet in fact there was no such attack: instead, a few dozen protestors sought refuge in the hospital's buildings to escape police tear gas and charges. There was no threatening behaviour from protestors towards hospital staff and none of them damaged the premises. However, some were later hit by the police. Now interior minister Christophe Castaner has formally retracted his use of the word "attack". Dan Israel reports.
Demonstrators from a march who entered the Pitié-Salpêtrière hospital said they were just seeking refuge from tear gas fired by police.
Pitié-Salpêtrière Hospital director Marie-Anne Ruder said some protesters who broke in wore masks and some were 'yellow-vest' activists.
Bernadette Chirac, 83, was admitted for fatigue to the Pitié-Salpêtrière hospital where her former French president husband, also 83, is being treated for pneumonia.