Beginning on April 4th, Mediapart has published a series of investigations into the circumstances of the 7.8-billion-euro sale by France to India of 36 Rafale fighter jets, which is clouded by suspicions of corruption on a large scale. In this short video with English subtitles, Yann Philippin explains the key results of Mediapart's investigations into this most complex story.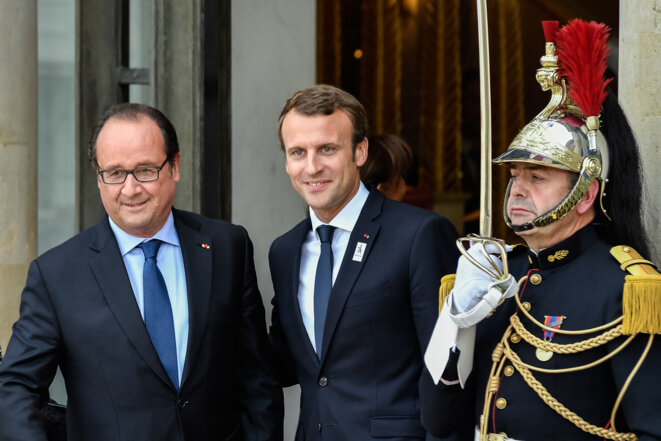 French President Emmanuel Macron and his predecessor François Hollande at the Élysée Palace in September 2017. © Julien Mattia / NurPhoto via AFP
In this second of a three-part series of investigations into the controversial sale by France to India of 36 Rafale fighter aircraft, Mediapart details how the then head of the French public prosecution services' financial crimes branch, Éliane Houlette, shelved investigations into evidence of corruption behind the deal, despite the contrary opinion of her colleagues. France's current president, Emmanuel Macron, and his predecessor, François Hollande, are cited in the allegations levelled in the case. Houlette has since justified her decision as preserving "the interests of France, the workings of institutions". Yann Philippin reports.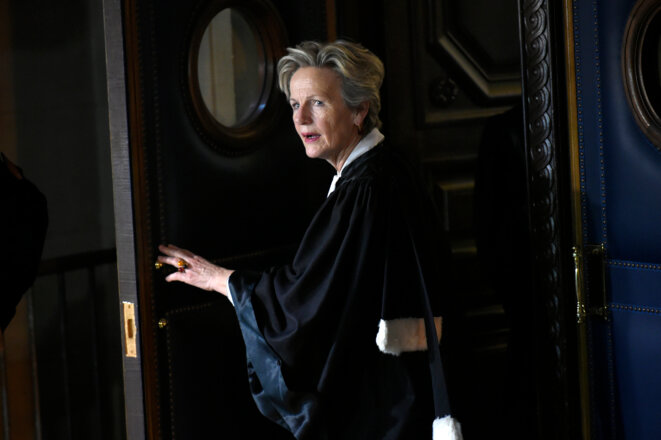 Éliane Houlette, head of the financial crimes prosecution unit the Parquet national financier (PNF) from its creation in 2013 to 2019. © LIONEL BONAVENTURE / AFP
Mediapart can reveal the contents of phone taps and two reports by gendarmes that led to serious questions over the conduct of Éliane Houlette, then head of France's anti-corruption prosecution unit the Parquet National Financier (PNF). Those reports led to the Paris prosecutor calling for a preliminary investigation into allegations of "influence peddling", "collusion" and "breach of confidentiality" concerning Éliane Houlette, who stood down as head of the PNF in June 2019 having been its boss since its creation in 2013. However, though prosecutors eventually opened a preliminary probe in September 2019 for "breach of confidentiality" in an ongoing investigation, progress in this potentially explosive case seems to have ground to a halt. Fabrice Arfi, Yann Philippin and Antton Rouget report.

Airbus is one of Europe's flagship industrial groups.
The French and British investigations into alleged corruption at the European aerospace and defence group Airbus centre on claims that hundreds of millions of euros of hidden commissions were paid out as part of massive export deals. Here Mediapart reveals details of a secretive system which flourished inside the group for 15 years and which today threatens some of its most senior figures. Martine Orange and Yann Philippin investigate.
The extent of political and financial corruption in France has been highlighted by the scandal-plagued French presidential elections, with two of the frontrunning candidates, conservative nominee François Fillon and the far-right challenger Marine Le Pen, engulfed in graft accusations. Following the case of Jérôme Cahuzac, the socialist budget minister tax-fraud tsar who, Mediapart revealed, held a secret foreign bank account over two decades, several new anti-corruption agencies were created to fight a seemingly endemic problem. But, in a series of interviews with Mediapart, investigators and magistrates denounce a dire and crippling lack of resources.