Related keywords
But French minister says he cannot confirm that dead man, named as Tarek Belgacem, had previously stayed in German refugee centre.
President Hollande's speech on 2015 massacre marked by shooting of knifeman in Paris and debate on efficacy of intelligence forces.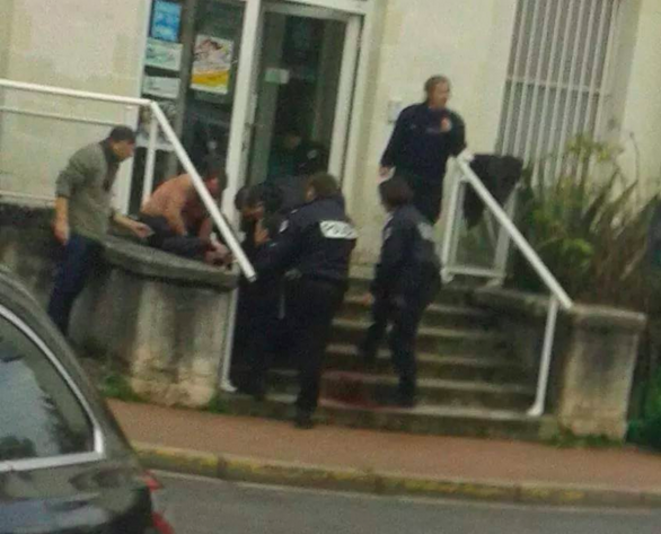 © DR
On December 20th, 20-year-old Bertrand Nzohabonayo was shot dead by police in Joué-lès-Tours, west-central France, after he reportedly attacked a police station wielding a knife with which he wounded three officers while shouting the phrase 'god is great' in Arabic "up until his last breath", according to some media. The French interior minister hailed the "professionalism" and "level-headedness" of the officers involved, and an investigation into the events was immediately handed to anti-terrorist police. Burundian-born Nzohabonayo, a Muslim convert who had recently posted a photo of the flag of Islamic State on his Facebook page, has been widely presented as acting for the cause of Islamic extremism. But one week after his death, a quite different version of events has emerged. According to several witnesses, he was shot while using a knife to resist arrest outside the police station, where he was being brought for questioning over a fight involving one of the station's officers and two black youths. Yannick Sanchez reports.
Investigators say evidence points to 'Islamist motives' for an attack on a police station that left three officers wounded and the assailant shot dead.
The knife-wielding, Burundi-born French national reportedly shouted 'Allahu Akbar' as he wounded three officers before being shot dead.