Related keywords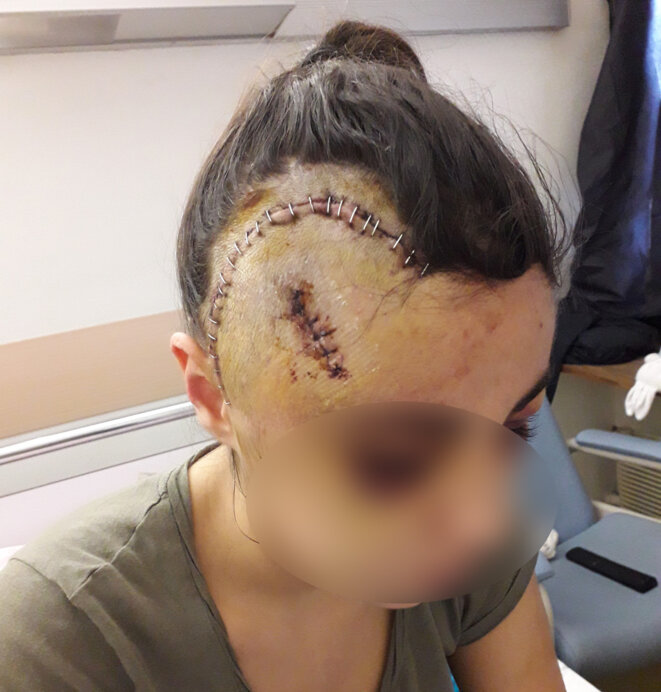 Maria, aged, 19, five days after she was attacked by police officers in Marseille on December 8th 2018. © DR
Earlier this year Mediapart reported how a 19-year-old woman had her skull fractured by police in Marseille, southern France, as she lay on the ground during a day of demonstrations. The same investigation has now revealed the existence of a new hybrid police unit that was created to take on the so-called 'gilets jaunes' or 'yellow vest' protestors in France. These officers were not trained in public order policing yet the initiative was backed by a memo from the Ministry of the Interior and superior officers who considered that in a time of "war" anything and everything is permissible. Pascale Pascariello reports.
Court hearing comes days after first anniversary of anti-government rallies, which were marked by clashes with police in Paris last Saturday.


There were violent clashes between demonstrators and police in Nantes, north-west France, on Saturday during a protest at the drowning of 24-year-old Steve Maia Caniço after a violent police charge against a techno party in the town in June, while other protests over his death were also held in Paris, Montpelier, Perpignan and Toulouse by supporters of the 'yellow vest' movement.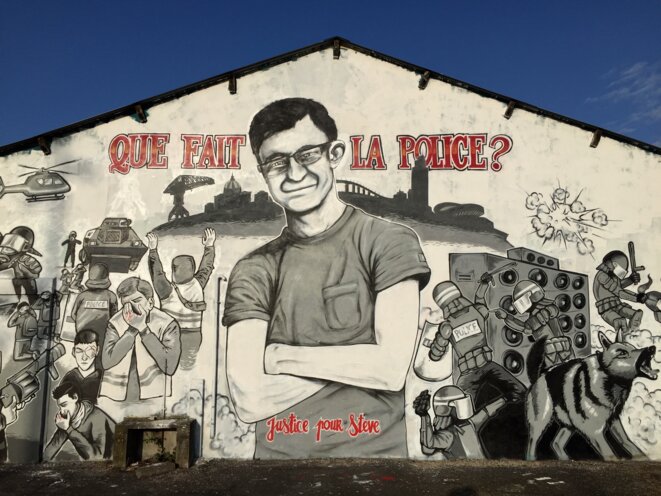 A mural depicting Steve Maia Caniço and the incidents of the night of June 21st, painted on the riverside quai in Nantes where he disppeared. © Elisa Perrigueur
The body of Steve Maia Caniço, 24, was finally found earlier this week in the River Loire in the town of Nantes, north-west France, close to where he apparently fell from a quayside amid a violent police charge on an overnight rave party on June 21st. The party was one of thousands held during the national Fête de la Musique street events, but turned sour after a confrontation with police who used stun and teargas grenades, Tasers and LBD rubber pellet guns to disperse the crowd. His confirmed death has further fuelled growing controversy over violent police tactics, which the government has defended, while an internal police report that found no link between Caniço's fatal fall and the police assault has caused outrage among those present that night. "The authorities have transformed anger into hate," said one of his friends, ahead of a demonstration planned for this weekend. Elisa Perrigueur reports from Nantes.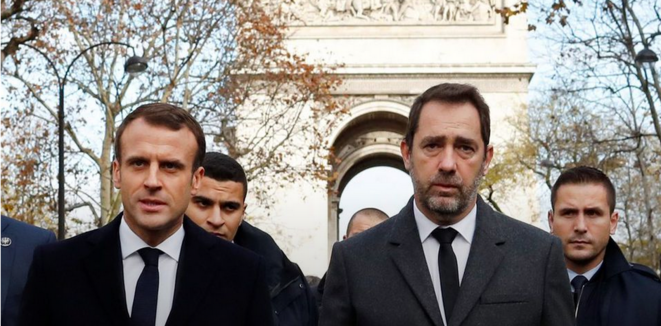 French President Emmanuel Macron with his interior minister Christophe Castaner. © Thibault Camus/Reuters
Over the course of recent months, the French government has continued to deny the mounting evidence of unwarranted violent behaviour by police, notably during the rolling 'yellow vest' protests when an 80-year-old woman died after being hit by a teargas grenade fired at her window and hundreds of people, both demonstrators and bystanders, have been injured, many seriously. Last month, a 24-year-old man went missing after he fell into the Loire river in Nantes, in north-west France, during a police charge on a group partying to music on a quayside. In this opinion article, Mediapart's Michaël Hajdenberg argues why, by refusing to condemn the abuses and even lending legitimacy to them, the executive has created a dangerous situation in which further tragic events appear inevitable.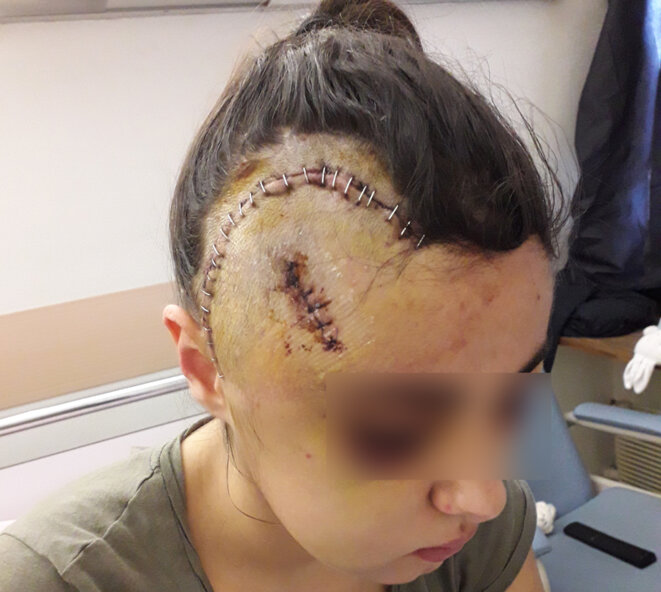 'Maria', aged 19, after her emergency operation following the incident in Marseille. © Mediapart
On Tuesday April 30th 2019, a 19-year-old woman formally lodged a criminal complaint with the Marseilles prosecution services against unnamed persons for attempted murder, aggravated assault and failure to assist a person in danger. This followed an incident on December 8th 2018 when, on the fringes of a demonstration by 'yellow vest' protesters in the southern French port city, 'Maria' – not her real name – was kicked in the head and struck with batons by police officers, according to several witnesses, as she lay injured on the ground. She suffered a skull fracture and brain damage. Pascale Pascariello reports.
A students' rally in Paris on Thursday to protest the recent alleged rape of a young black man by a police officer wielding a telescopic truncheon ended in violent clashes with anti-riot police, while pupils used rubbish bins to blockade about a dozen secondary schools in the capital.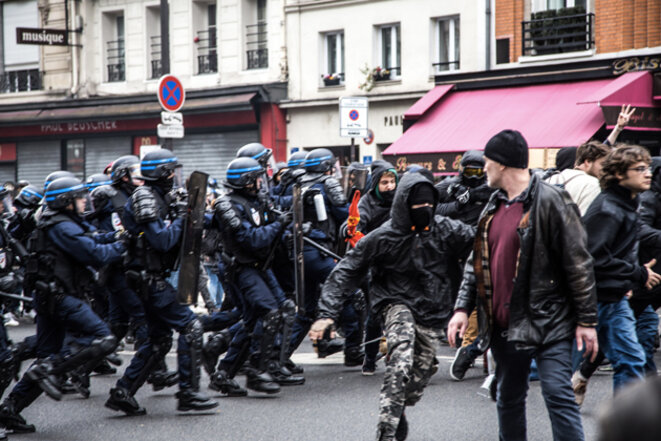 A clash during a protest in Paris on April 10th, 2016. © Jérôme Chobeaux
There have been claims of police brutality during some of the many protests that have taken place in France in recent weeks against labour law reforms. Yet the police have also been applauded by sections of the public for their role in dealing with terrorist attacks over the past year or so. Meanwhile police officers themselves increasingly resent being painted as defenders of unpopular policies such as the employment law proposals. Matthieu Suc reports on the evolving role of the forces of law and order.