Related keywords
Former banker, civil servant and economy minister unveils his policies as he emerges as surprise frontrunner to win presidential election.
The anti-immigration Front National hopes to win three regions in voting this weekend, and plans changes to please grassroots supporters if it does.
François Hollande inherited an economic crisis but brought a political one on himself, writes Mathew Kaminski in The Wall Street Journal.
President François Hollande will appear on television Sunday to present his policy agenda, eager to stem slumping ratings and image of inertia.
Philippe Marlière, professor of French and European politics at University College, London, analyses contradictions in French President's policies.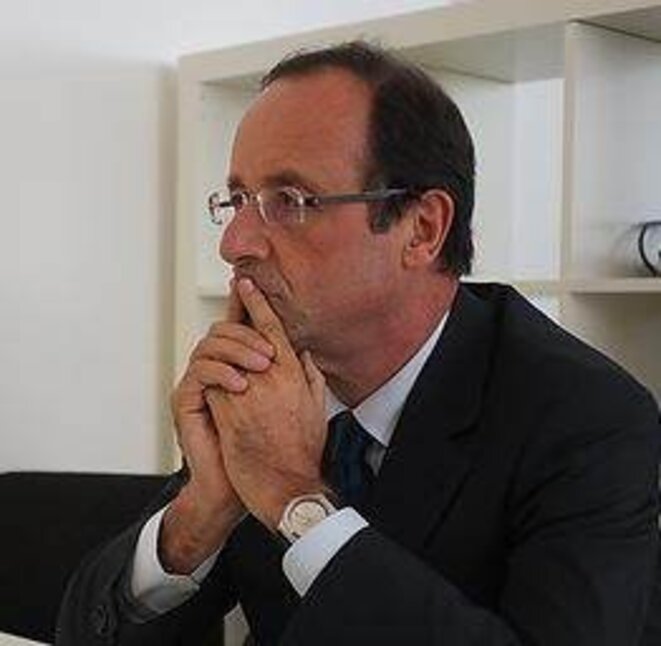 © TC/MP
With 100 days to go before the first round of the French presidential elections, Socialist Party candidate François Hollande (pictured) is still baffling observers and rivals alike. In the wings for over a year now, Hollande has pulled off a tour de force by imposing his slow tempo on the political debate, displaying a singular virtuosity in the art of fuzziness. Stéphane Alliès takes a closer look at the strategy of the man who hopes to become France's first socialist president since 1995.