The affected farms are near the north-east town of Verdun, scene of heavy battles during WW1, where many unexploded munitions lie in the soil.
A Senate report said the estimated costs were mostly on medical care, but included lower crop production and cleaning of blackened buildings.
The French capital was again placed on alert for Friday, with heavy trucks banned, after three days of particularly high pollution levels.
Vehicles allowed to circulate in the city will be only those with odd-number registrations on odd-number dates, and the reverse on even dates.
The pall of pollution that has shrouded the French capital for days briefly made it the most polluted of 60 cities monitored around the world.
Restaurants relying on foreign imports and west coast growers call for emergency state aid as mussel production plummets 90 per cent.
The French government, fearful of seepage from stricken liner as it passes near Corsica for demolition in Genoa, demands assurances from Italy.
The Environmental Research Group at King's College London claims the French capital's chronic pollution is affecting south-east England.
Candidates to become the next mayor of the French capital have seized on row over pollution to try to score points over opponents.
Around 4,000 motorists faced on-the-spot fines for defying curbs on car use as pollution eased in French capital.
Around 700 police will enforce number plate scheme where only half of city's drivers will be allowed on French capital's roads on any given day.
System in which vehicle use is restricted to alternate days depending on licence plate numbers comes into effect in Paris area on Monday morning.
Official says public transport will be free until Sunday evening due to 'significant risks to the health of residents' as pollution continues.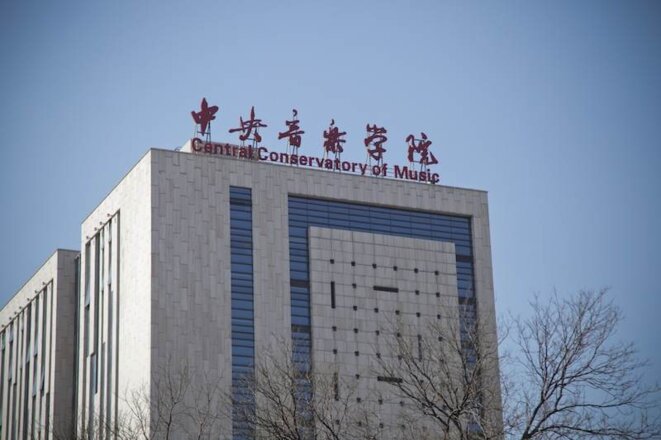 Le conservatoire central de musique de Pékin. Près de 500 € l'heure de cours supplémentaire. © Jordan Pouille
The pollution that dominates the skies above the Chinese capital Beijing has been blamed on many things – too many cars, too many building sites, not enough wind. But for some locals the real cause is corruption. Payments by polluting firms ensure that the inspectors simply do not inspect them. Indeed, the issue of so-called 'grey' or undeclared income has become a huge one across the country. Anyone who is able to get involved does so; secretaries ordering takeaway meals for their bosses, minor civil servants who rent out their homes a slum landlords, even teachers at music schools. As Jordan Pouille reports from Beijing, there are now growing calls for the public to have a say in stamping out corruption.