Speaking from the Portuguese city of Porto on the sidelines of an EU 'social summit', French President Emmanuel Macron on Friday accused what he called 'the Anglo-Saxons', an apparent reference to both the US and the UK, of blocking exports of anti-Covid-19 vaccines and their raw materials.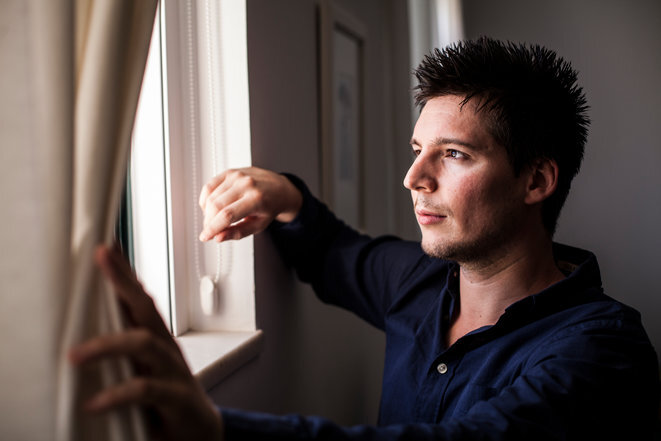 Rui Pinto has been living under police protection since August; his trial in Portugal began on September 4th. © Sonja Och / Der Spiegel
The French financial crimes prosecution unit the Parquet National Financier (PNF) has written to the Portuguese authorities asking to question the Football Leaks whistleblower Rui Pinto. They also want full access to the 70 million or so confidential documents that he has obtained on the world of professional football. Pinto is currently on trial in Portugal charged with computer hacking, violation of private correspondence and attempted blackmail, which together carry a possible jail term of 25 years. The move by the French prosecutors is good news for Pinto, however, as it supports his claim that his sole motive was to expose corruption and fraud in the sport. Yann Philippin reports.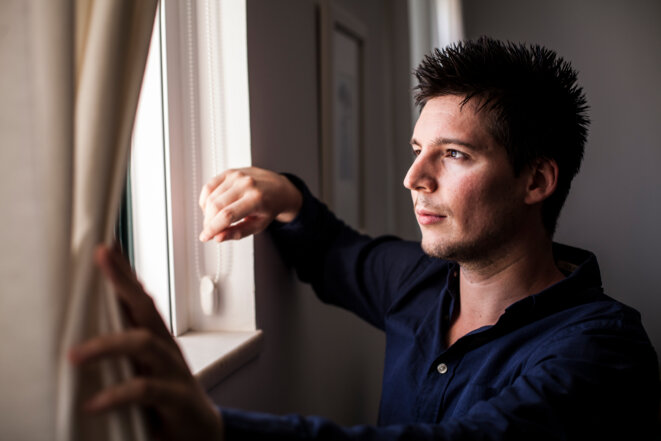 Rui Pinto is living under police protection ahead of his trial which opens on September 4th. © Sonja Och / Der Spiegel
Rui Pinto, the whistleblower behind the Football Leaks revelations of corruption and fraud that have rocked the world of professional football, is to stand trial in Portugal on September 4th. The 31-year-old faces 90 charges which carry up to 25 years in prison. But after reaching a cooperation agreement with Portuguese authorities, he is now in a witness protection scheme. Der Spiegel magazine, Mediapart's partner in the European Investigative Collaborations network which jointly published the Football Leaks investigations, has met with Pinto ahead of his trial.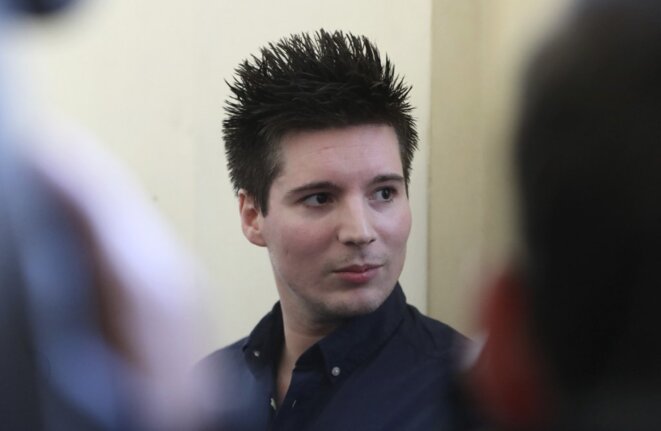 Rui Pinto. © AFP
At a court appearance in Lisbon this month, Rui Pinto, 31, the Portuguese whistleblower behind Football Leaks, the largest ever exposé of documents and correspondence detailing widespread criminal behaviour in the world of professional football, ranging from fraud and tax evasion to match-fixing and political corruption, was ordered to stand trial on 90 charges related to his alleged hacking activities, when he will face a maximum sentence of 25 years in jail. Yann Philippin and Miguel Prado report.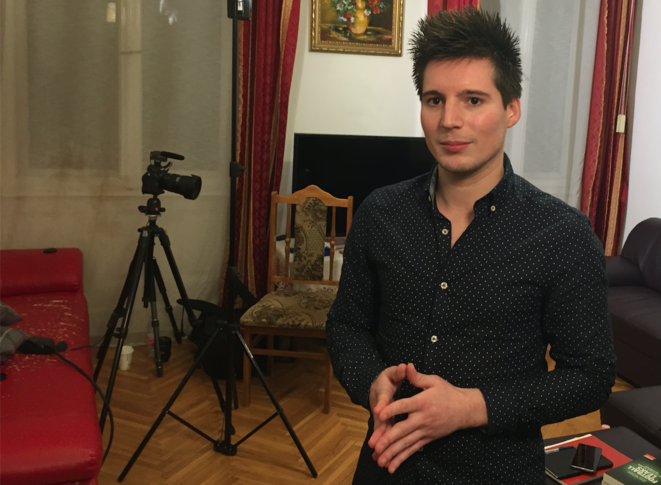 Rui Pinto shortly before his March 2019 extradition to Portugal from Hungary. © YP
Rui Pinto, the Portuguese whistleblower behind the Football Leaks revelations of widespread criminality in the world of professional football, ranging from fraud and tax evasion to match-fixing and political corruption, has been held for more than six months in preventive detention in conditions of solitary confinement in a Lisbon jail. Accused of illegal hacking of documents and attempted extorsion, the 30-year-old faces trial for 147 alleged offences relating to his disclosures of illegal practices in the football business in Portugal. But in a defiant statement, Pinto has slammed the Portuguese prosecution services for ignoring the evidence of corruption he gave them, of protecting those behind it, and of transforming him into "a sort of political prisoner".
Rui Pinto, the Portuguese whistleblower linked to the Football Leaks revelations, was released on conditional bail by a Hungarian court on Friday after his arrest following an extradition demand issued by the Portuguese authorities. Pinto, 30, who is to fight the extradition demand, is accused of attempted extortion and data theft. Mediapart can confirm that he is cooperating with French prosecution services and has agreed to help Swiss prosecutors in separate investigations into suspected tax evasion and corruption revealed by the Football Leaks documents.
Portugal's win over France in football tournament final removes host nation's hopes of uplift after months of social strife and terrorist attacks.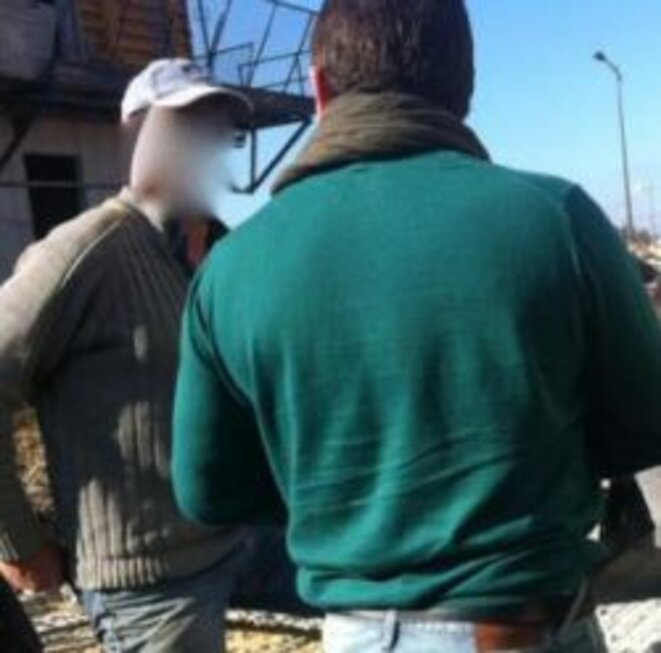 © Rachida El Azzouzi
From Portuguese builders to Romanian welders, the number of European workers who are brought in on 'temporary assignment' to French building sites is increasing all the time. In theory all these foreign staff should benefit from the same wages and social rights as their French counterparts. But the grim reality is that unscrupulous employers in France's construction industry and other sectors are getting around the law to pay the workers pitifully low wages and deprive them of their social rights. Rachida El Azzouzi met some of the union officials trying to fight against this growing form of exploitation.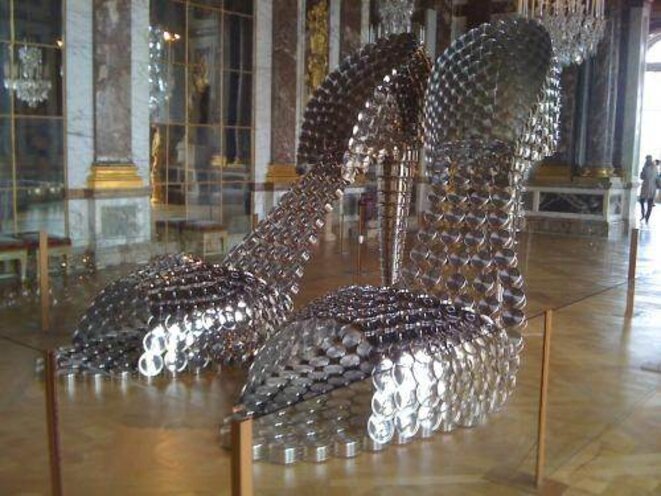 Gigantic creations by Portuguese artist Joana Vasconcelos adorn the Palace of Versailles this summer, bringing feminist caricatures of macho attitudes to women to this pinnacle of male power, the Sun King's residence. But although the palace is now presided over by a queen – Nicolas Sarkozy appointed a former advisor, Catherine Pégard, to run it – not all Vasconcelos's conceptions were welcomed with open arms. Mediapart's Philippe Riès reviews the exhibition.
© phr
They are now about to end their lives amusing the nouveau rich beside swimming pools and on golf courses. The unluckiest will be replanted as zoo-like curiosities in ornamental gardens in northern Europe, even Russia, where the cold and lack of light will turn them sterile. At the current rate of uprooting, these majestic and viable olive trees, many hundreds of years old, some even a thousand years old, will have entirely disappeared from southern Portugal and Spain in the space of a generation. Philippe Riès reports on an ecological and cultural disaster caused by the perverse effects of European Union agricultural policies.