French NGO Médecins du Monde (MdM), which provides healthcare to the needy across the globe, originally opened its clinic in Athens to provide help for destitute immigrants and asylum seekers. But now the debt crisis has changed all that. Suddenly, its free-of-charges medical centre has seen a dramatic influx of Greek patients, who include public sector workers, former small business owners, young mothers, the elderly and rising numbers of the homeless, all unable to pay standard medical fees. "Some are so ashamed that they speak in English to pass off as migrants," explains Christina Samartzi, head of MdM's programme in Greece, in this interview with Carine Fouteau. "They are desperate, without hope," adds Samartzi, "they think that things are only going to get worse."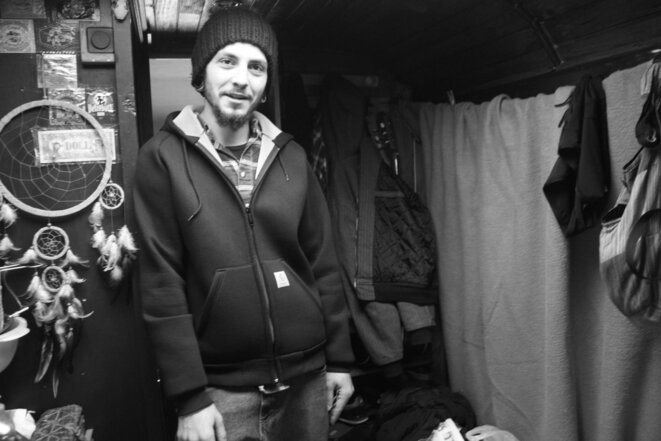 "Habiter un camion et travailler, c'est une bonne solution pour vivre en France" © E. Berthaud.
A quarter of a million people in France are homeless, or live in precarious living conditions according to a report published this month by the French National Institute of Statistics and Economic Studies, while another 2.9 million live in "uncomfortable" accomodation. Mediapart's Elodie Berthaud has travelled France meeting with students, tradesmen, unemployed and seasonal workers who have reached the last rung of the social ladder.