Related keywords
The months following September's rentrée, when millions return from holidays, will test the resolve of French President Emmanuel Macron, who came to power last year on a pledge to uproot his country's traditions of work and exclusion and now faces his first major confrontations with public anger and perceptions of entrenched privilege.
After one year in office during which he has largely escaped any significant popular or political hostilities, French President Emmanuel Macron this month has seen a souring in public mood, his standing sliding in opinion polls amid a series of different social protests and strike action, all pointing to a new chapter of his five-year term in office.
Proposal made by Emmanual Macron during presidential camapign to create a new First Lady status has been shelved following an outcry.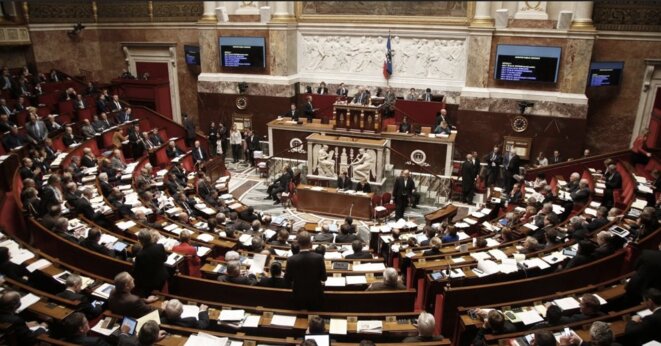 Elections take place this month for France's National Assembly. © Reuters
Through the havoc it wreaked on the established political system, the recent French presidential election showed the hunger that exists for democratic renewal. But if the Parliamentary elections later this month give Emmanuel Macron's government an absolute majority it would be a retrograde step to presidential supremacy and a compliant Parliament, argues Mediapart's publishing editor and co-founder Edwy Plenel. That is why, he says, we need a pluralist National Assembly encompassing a diverse, democratic, social and environmental opposition.
After feminist organisations in France led a campaign of protest against the invitation to the French-Polish director, who is wanted in the US for having sex with a minor in 1977, to preside the annual César cinema awards, the 83-year-old said he was stepping down from the role.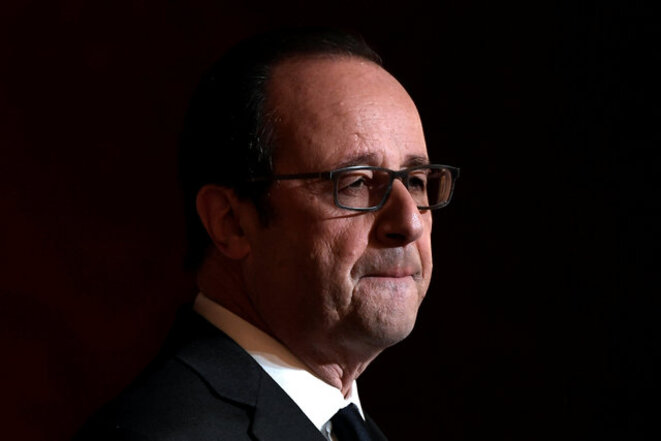 Not seeking re-election: François Hollande. © Reuters
Under attack from within his own political camp, President François Hollande announced on Thursday night that he will not be standing for re-election in France's presidential elections next year. His decision, announced live on television, followed a period of high tension in the highest echelons of the state during which the head of state had come under fire from his own prime minister, Manuel Valls. Mediapart's Lénaïg Bredoux reports on what led the socialist president to take this momentous decision, the first time under France's Fifth Republic that a president has chosen not to seek a new term.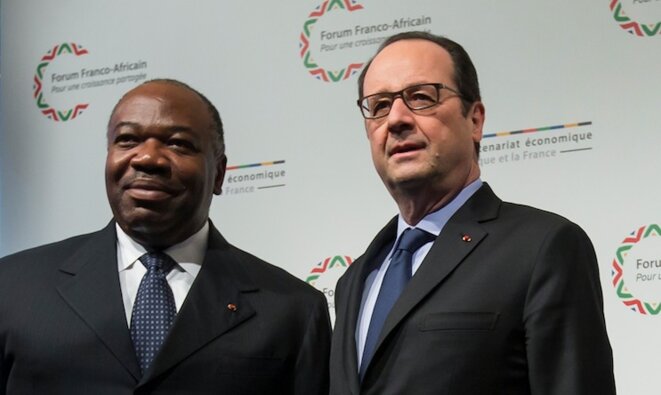 Ali Bongo with French President François Hollande. © Reuters
Gabonese president Ali Bongo is seeking a second term of office in elections due in August in the former French colony, where the economy is bled by rampant corruption, a legacy of his father Omar, for decades a key French ally in Africa. But the legitimacy of Ali Bongo's rise to power in 2009, and his bid for reelection, is thrown into doubt over suspicion that his birth certificate is a fake, and that he is in fact an adopted Nigerian, for the constitution of Gabon prohibits naturalized citizens from running for the presidency. Mediapart has gained access to a document showing the French presidency has stepped into the controversy to announce the certificate is "authentic", despite growing evidence to the contrary. Fabrice Arfi reports.
The former industry minister has told supporters that the country's Left needs an 'alternative programme' for the 2017 presidential elections.
Democracy belongs to neither the Left nor the Right, and when it is flouted by governments of either political side every democrat worthy of the name must simply say "no", argues Mediapart editor-in-chief Edwy Plenel following the socialist government's decision to force through parliament, without a vote, its controversial labour law reforms which, he writes in this op-ed, represent a social regression for every employee in France.
As economy minister Emmanuel Macron rises in polls, his mentor President Hollande is under pressure to slap him down - or sack him.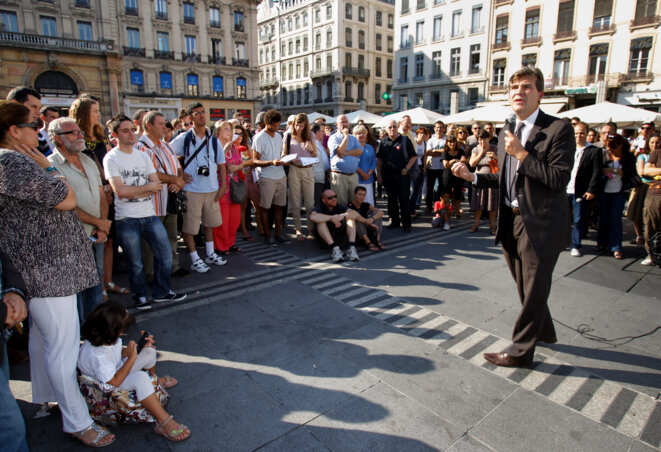 Heading for the Elysée? Arnaud Montebourg on the campaign trail back in 2011. © Reuters
He remains one of the most fascinating and colourful figures in French politics. Arnaud Montebourg was a high-profile figure in the government of President François Hollande, who as economy minister had a very public spat with a US business boss. In August 2014 he quit after disagreeing with the government's policies and went off to work in commerce. In the last 18 months Montebourg has kept a low public profile but has been assiduously meeting key figures and thinkers on the French Left. So is he, as many believe, discreetly preparing a bid for the French presidency in 2017? Lénaïg Bredoux reports.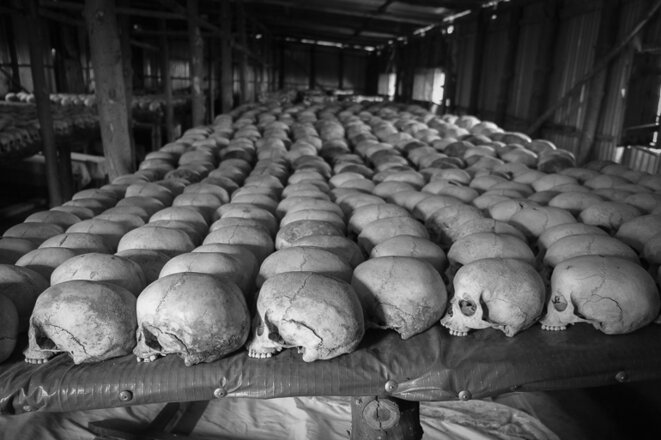 Le mémorial de Bisesero, Rwanda, février 2014 © Thomas Cantaloube
Earlier this week it was announced that hitherto secret French presidential archives relating to the 1994 Rwanda genocide were to be declassified. The documents are records from the presidency of the late François Mitterrand, and cover France's close relations with the Rwandan regime of president Juvénal Habyarimana, whose assassination 21 years ago sparked the state-sponsored massacres that claimed the lives of more than 800,000 people. France's role before and during the genocide remains controversial, amid speculation that it provided weapons support and protection of those who perpetrated the slaughter. But, writes Mediapart's international affairs correspondent Thomas Cantaloube, while the move this week to declassify Mitterrand's archives appeared to be one of belated transparency, they promise few revelations beyond previous leaks, while the key archives about France's involvement in Rwanda held by the defence and foreign affairs ministries remain strictly secret.
Survey suggests president of Front National would win first round of voting if election were held today - but lose in second round.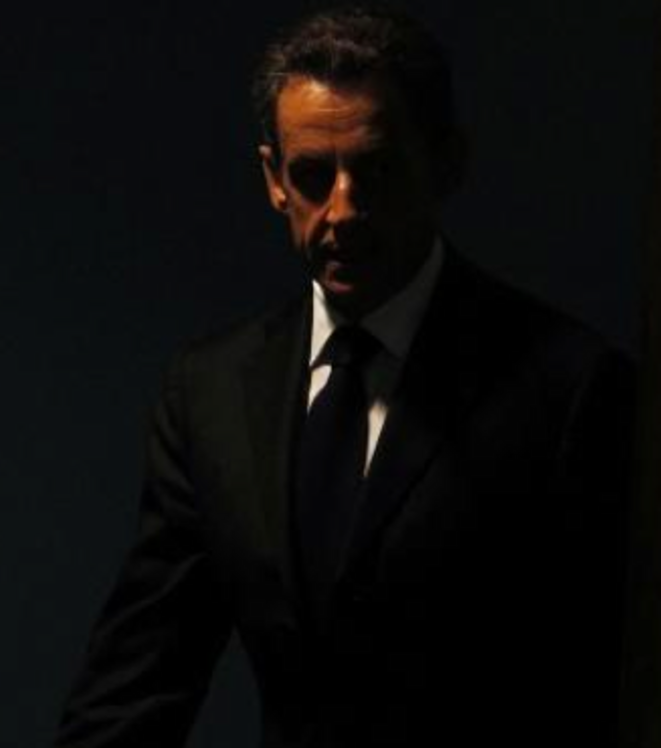 © Reuters
Former French president Nicolas Sarkozy on Friday announced, via Facebook, that he will run in elections this autumn to become head of the conservative opposition party, the UMP, ending months of speculation over his widely-tipped return to active politics. Sarkozy's move to grab the reins of the UMP is regarded as the first stage in his ultimate aim to stand as the party's presidential election candidate in 2017. Meanwhile, he faces significant obstacles with his implication in numerous investigations into suspected corruption, along with other cases that target his close allies. Michel Deléan reports on the judicial minefield awaiting Sarkozy, and which is arguably what has driven his return to the fray.