President made surprise announcement in emotional live statement on TV, saying he was conscious of "risks" to French Left if he stood again.
Donald Trump's victory in the US presidential elections largely caught political experts, commentators, opinion poll agencies and the media by surprise. But, argues Mediapart editor François Bonnet in this op-ed article, Trump's accession to the White House is a "political 9/11" and the most spectacular manifestation of a worldwide cycle that has seen the inexorable rise of strongman leaders, warmongering, nationalism and xenophobia, together with the arrival of extremists at the heart of the ideological landscape.
French investigators want to question a dissident general who has accused the country's current head of state of orchestrating the 1994 killing.
Hassan Rouhani will on Thursday agree a host of commercial deals and signal Iran's intention to buy 114 Airbus passenger planes.
Former French football star and UEFA boss, already suspended from football for 8 years, has formally thrown in FIFA presidential towel.
Judges order the far-right party to 'restore' Le Pen's position as honorary president two months after he was ousted by daughter Marine.
The Tunisian head of state was in Paris for the first time since his election in December, signifying an improvement in strained bilateral relations.
Algerian and French media reported that Bouteflika, who was last year treated for a stroke in France, returned for care on Tuesday.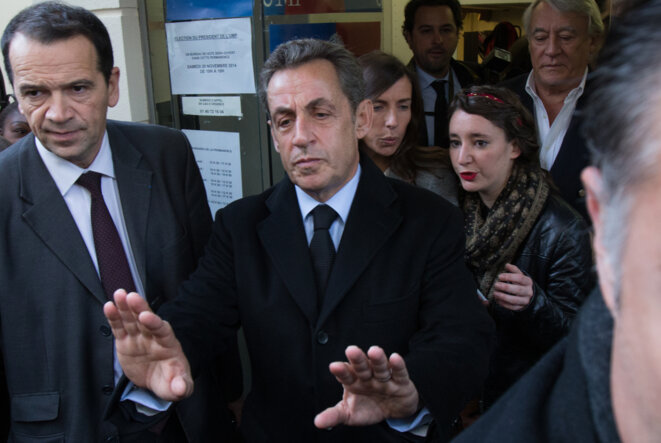 Nicolas Sarkozy sortant de la permanence UMP du XVIe arrondissement de Paris, où il a voté le 29 novembre. © Reuters
Former French president Nicolas Sarkozy has been elected as leader of the conservative opposition party, the UMP. Sarkozy's bid for the party leadership is the first step in his ultimate aim of standing for the French presidency in elections due in 2017. But the former president has got off to a lukewarm start, with a weaker-than-expected victory in the party leadership race. More importantly, as Ellen Salvi writes in this analysis article, he now has an uphill road ahead, implicated in a number of judicial investigations and with political rivals waiting at the bends.
Former French president says if he becomes head of the UMP he will start from scratch and seek to unite people with similar ideas.
The law, if approved by the Constitutional Council, would strip French presidents of their current immunity from prosecution.
Former French president says he would allow firms to scrap 35-hour week, cut taxes and shrink country's civil service.
The arrests are part of a fraud investigation into an events firm employed by the UMP party during Nicolas Sarkozy's 2012 election campaign.
The opinion poll also shows that almost a quarter of socialist voters want hapless president to go as economic news remains grim.