Keyword: President Emmanuel Macron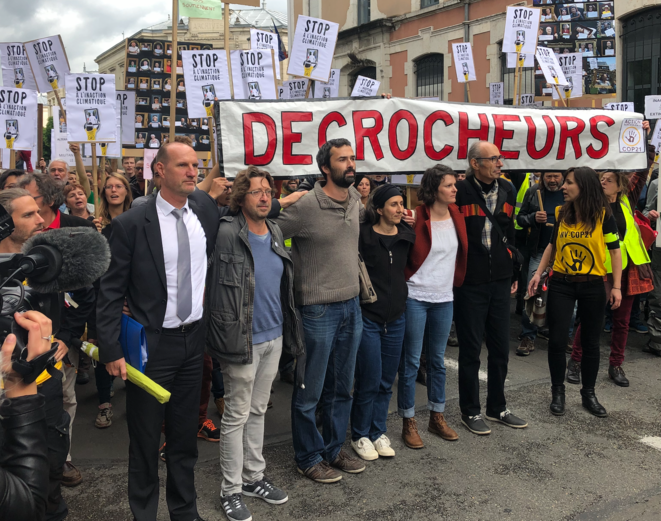 The six defendants arriving for court at Bourg-en-Bresse. © CG
Six people went on trial on Tuesday May 28th for taking down an official photo portrait of President Emmanuel Macron from a mayor's office in a small town in south-east France. The hearing put two contrasting world views on display. The defendants said that they felt compelled to act because of the climate emergency and the need to get a concrete response from the French state to the crisis. The prosecutor, meanwhile, simply saw them as criminals who wanted to impose their own ideas on other people. Christophe Gueugneau reports.
French President Emmanuel Macron held a marathon seven-hour conference with local mayors in Normandy on Tuesday, the start of a national consultation on policy issues follwing the rolling 'yellow vest' protests, but caused controversy with disparaging comments about some in economic difficulty.
Unscheduled visit to kingdom came amid growing crisis between it and Lebanon after Lebanese premier Saad Hariri resigned while in Riyadh.