Related keywords
Former education minister Benoît Hamon, who left the socialist government led by prime minister Manuel Valls citing his opposition to its austerity policies, came ahead of Valls in the first of the two-round Socialist Party primaries to choose its candidate for next spring's presidential elections, with a final play-off between the two due in the final round next Sunday.
Fewer voters took part in the first round of socialist primaries to choose a presidential election candidate than in the last contest in 2011, numbering 1 million at the end of the afternoon across 70% of polling stations.
The seven rivals to become the socialist candidate for this spring's presidential candidate concuded their three debates aired on national television on Thursday, with voting to begin this Sunday in a two round contest that many observers report will in reality define the candidate most likely to pick up the pieces of a landslide vote against the Left in this spring's presidential elections.
The main conservative opposition party's primaries to choose its candidate for the 2017 presidential elections, which begin Sunday evening amid more than usual interest because of the liklihood that the person chosen will reach the decisive second round next spring, is now a tight three-horse race.
The seven rivals in the race to become the presidential candidate for the mainstream right-wing opposition party Les Républicains in elections next April take to the stage Thursday for their first live TV debate, with opinion surveys indicating that former president Nicolas Sarkozy lags behind veteran Gaullist Alain Juppé.
The main rivals to become conservative Républicains party's 2017 presidential election candidate have clashing ideas over an increasingly tense national debate on Muslim identity in France.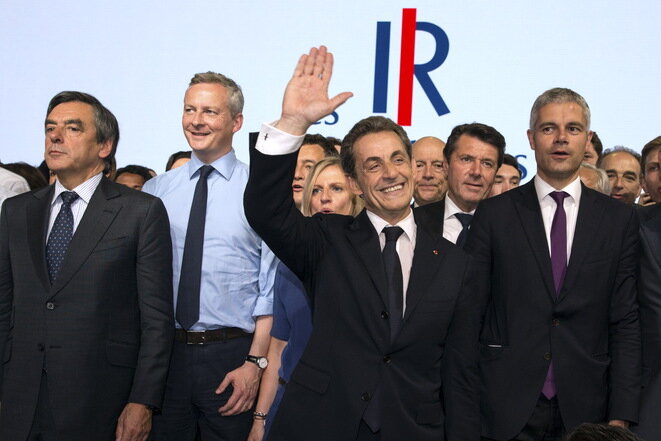 Best of enemies: the Republican candidates © Philippe Wojazer - Reuters
France's conservative opposition party, Les Républicains, is gearing up for its primary elections in November. These will decide who will be the party's candidate in presidential elections to held in May next year. There are 12 declared runners for the party's nomination, with widely varying chances of success, and one notable as-yet undeclared candidate, Nicolas Sarkozy, but who is certain to join the race. Aurélie Delmas looks at the policy propositions from the front runners, who all promise an undiluted dose of neoliberalism, spelling attacks on public sector workers, the middle classes and those who depend on welfare benefits.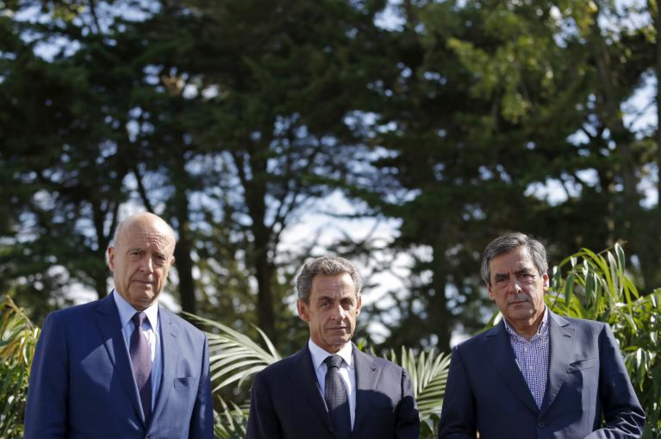 © Reuters
Nicolas Sarkozy's official return to politics last year, when he was elected head of his conservative opposition party, was, his supporters believed, the start of a relatively easy march back to power in elections due in 2017. But the wily former French president, once considered a masterful political tactician, appears to have lost his grip, unable to offer policy initiatives and mired in infighting and scandal. Ellen Salvi hears from party insiders in this analysis of where it has all gone wrong for the man who, a former aide admits, "wants to regain power for the sake of regaining power".
François Hollande has been elected French Socialist Party candidate for the 2012 presidential vote when he is expected to challenge Nicolas Sarkozy.
The French Socilaist Party primary process that now pits François Hollande against Martine Aubry reaches the second round, final vote on Sunday.
François Hollande and Martine Aubry are winners of the first round of Socialist Party primaries, to be settled in a showdown vote next Sunday.
Livelier exchanges marked the final TV debate between rivals for the Socialist presidential ticket days before first round of voting in primaries.