Related keywords
After serving three years in office, beginning with the election of President Emmanuel Macron, and days after his re-election as mayor in his political fiefdom of Le Havre, France's prime minister Édouard Philippe has been replaced by Jean Castex, 55, a high-ranking civil servant and conservative, largely unknown to the public, and who will lead a reshuffled government on what the Élysée Palace announced would be a 'new path'. 
French President Emmanuel Macron has appointed Edouard Philippe, until now the conservative mayor of Le Havre and MP, as his prime minister in a move regarded as an attempt to attract a slice of the conservative electorate in parliamentary elmections in June.
Serbia considers Ramush Haradinaj a war criminal for his role in leading guerrilla insurgency in Kosovo, which declared independence in 2008.
In first speech to Parliament the new prime minister also directly attacked policy plans of conservative presidential candidate François Fillon.
Formerly interior minister, Cazeneuve, 53, takes over as prime minister from Manuel Valls who on Monday resigned in order to launch his bid to become socialist candidate in presidential elections next spring.
At Paris ceremony President Hollande praised Rocard, premier for 3 years from 1988, as a 'brilliant intellectual' and 'citizen in awe of the world'. 
Manuel Valls won parliament's vote of confidence in his new reshuffled government by a majority of 25, with 269 votes for and 244 against.
Premier Manuel Valls says Euro is too strong, unveils tax cuts for less well-off and pledges to defend France's social model despite spending cuts.
Valls, 51, is the Socialists' hardliner on immigration and security and has held controversial stances while serving as interior minister.
After the ruling socialists' debacle in local elections, Jean-Marc Ayrault resigned Monday ahead of President Hollande's evening TV address.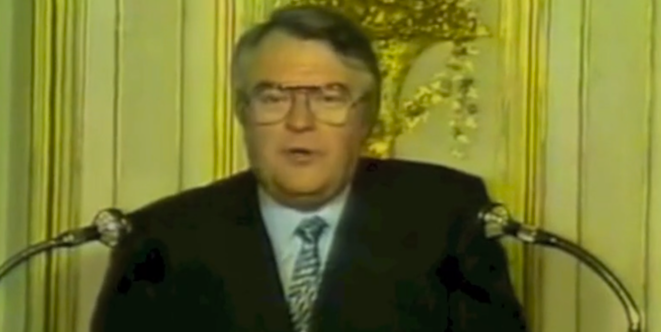 Vidéo dans l'article.
Pierre Mauroy, who has died aged 84 after battling lung cancer, became in 1981 the first socialist prime minister under France's Fifth Republic. For many the man with working class roots from the north of the country epitomised both a deeply-felt and a pragmatic form of socialism. Mediapart's Antoine Perraud assesses the life of a politician who oversaw radical reforms in one of the most eventful periods of modern French politics.
Mauroy, who was premier from 1981 to 1984 under president François Mitterrand, was the first socialist prime minister of France's 5th Republic.
The French prime minister is forced into an embarrassing climbdown after suggesting a possible change to the country's historic 35-hour work week.
French President François Hollande has appointed Jean-Marc Ayrault as prime minister of an interim government ahead of legislative elections in June.