The French parliament this week began debating draft legislation aimed at strengthening the legal arsenal against the sexual abuse of minors, including raising the age of consent for sexual relations with an adult and introducing heavier sentences. The subject of sexual abuse of children has come to the fore in France following a series of revelations concerning high-profile individuals, the latest of which has prompted a movement on social media under the hashtag '#MeTooInceste'. Cécile Andrzejewski hears from magistrates about the difficulties of prosecuting incestuous sexual abuse of children, and why so many cases are simply dropped.
Claims have emerged that prosecutors were pressured to move fast in a fraud inquiry against former prime minister François Fillon, his main right-wing rival in France's 2017 presidential race.
Tom Ciotkowski, a council worker from Stratford-upon-Avon in the UK, was violently arrested while filming riot police preventing humanitarian volunteers from distributing food to refugees in the northern French town of Calais in July 2018.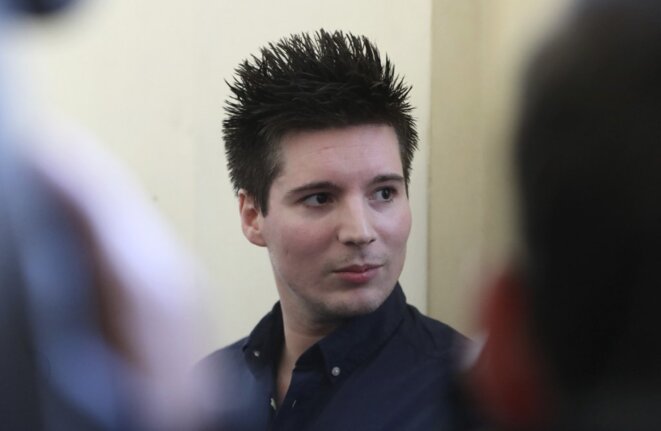 Rui Pinto. © AFP
At a court appearance in Lisbon this month, Rui Pinto, 31, the Portuguese whistleblower behind Football Leaks, the largest ever exposé of documents and correspondence detailing widespread criminal behaviour in the world of professional football, ranging from fraud and tax evasion to match-fixing and political corruption, was ordered to stand trial on 90 charges related to his alleged hacking activities, when he will face a maximum sentence of 25 years in jail. Yann Philippin and Miguel Prado report.
The allegations, broken by Mediapart, are that PSG had asked recruiters to record the origin of players in four categories.
Prosecutors say they will not pursue case against police officer who sparked outrage when caught on video beating a black woman with baton.