Five employees are held over violent protest last week against the airline's plan to axe jobs, which notably left two of its directors bare-chested.
In a continuing campaign of protests over poor earnings, farmers blocked farm imports into France claiming they represent unfair competition.
The measures include tax breaks worth 600M euros and loans worth 500M euros for the struggling farmers, 10% of whom face bankruptcy.
The move due Wednesday follows mounting protests, including road blocks, by farmers decrying retailers' and food processors' profit margins.
The cattle, pork and milk sector crisis is now exacerbated by effects of Russian food embargo, slowing Chinese demand and cheaper EU imports.
Demonstrations took place in Paris, Marseille, Montpellier and other large cities as French finance minister Michel Sapin called for new talks.
President Hollande described the anti-Uber demonstrations as 'unacceptable' but said the app-based chauffeur system should be dismantled.
Farmers want project in south-west France to go ahead and say authorities are not doing enough to resolve situation or keep activists from site.
Protests continued on Saturday across many Muslim countries over Charlie Hebdo magazine's coverpage cartoon of the Prophet
Marches this weekend in Toulouse and Nantes protested the death last month of Remi Fraisse, 21, after the explosion of a riot police grenade.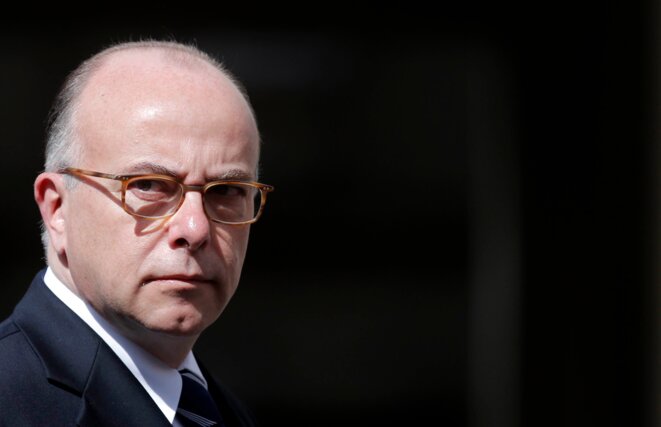 Bernard Cazeneuve a pris la succession de Manuel Valls au ministère de l'intérieur. © Reuters
In an interview with Mediapart the French interior minister Bernard Cazeneuve has justified his controversial decision to ban a number of planned protests over the Israeli war against Gaza. In doing so Cazeneuve insisted that it was his decision to ban those demonstrations, and not that of the president François Hollande or prime minister Manuel Valls. The interior minister insisted his ministry had "concrete evidence" that synagogues and Jewish businesses were going to be singled out in those protests. During the interview Cazeneuve also said he had often joined marches in the Palestinian cause in the past and "would have done so again" had he not been in office. Fabrice Arfi, Louise Fessard and Mediapart's editor-in-chief Edwy Plenel report.
The arrest and conviction of protesters following pro-Palestinian and pro-Gaza demonstrations in Paris have led to accusations of judicial double standards. Critics claim that young non-white Muslims have been singled out for punishment by the police and courts. Here Mediapart highlights the case of a young man called Mohamed who was convicted after intervening when his younger brother was stopped by police officers following a pro-Gaza protest on July 13th. Though his sentence was reduced on appeal, Mohamed still insists he did nothing wrong and says he was only arrested because he is a Muslim who supports the Palestinian cause. Thomas Saint-Cricq reports.
Heavily-policed event attracted up to 6,000 people in front of the Israeli embassy in the French capital amid rising inter-communal tensions.
From his alignment with the Israeli far-right to the banning of demonstrations in solidarity with the Palestinian people, and the suggestion that this show of solidarity is in fact anti-Semitism disguised as anti-Zionism, French President François Hollande has lost his way, writes Mediapart editor-in-chief Edwy Plenel. In this opinion article presented as an open letter to the head of state, he argues that Hollande has adopted a position of incoherence and hypocrisy that will bring him no political gain and which ignores the lessons of history.
Interior minister says 'intolerable' attacks at the weekend on synagogue and kosher shop 'is quite simply anti-Semitic and racist'.