Keyword: PSA Peugeot Citroën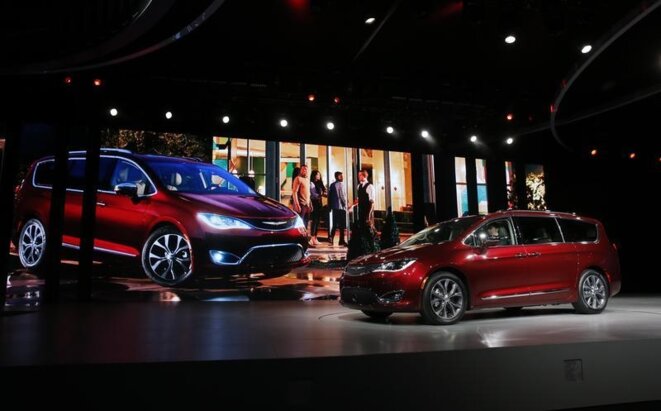 Chrysler cars at the Detroit car show in January 2016. © Reuters
Renault and PSA Peugeot Citroën are not the only car makers to have used the same software to increase the prices of their spare parts. Mediapart, working with the European Investigative Collaborations (EIC), Reuters and Belgian daily De Standaard, can reveal that 31 different car makers were approached to use the software and that at least three of them, Nissan, Jaguar Land Rover and Chrysler, have employed it to boost revenue. Between them these five huge automobile manufacturers have raked in an extra 2.6 billion euros from motorists around the world. Yann Philippin reports.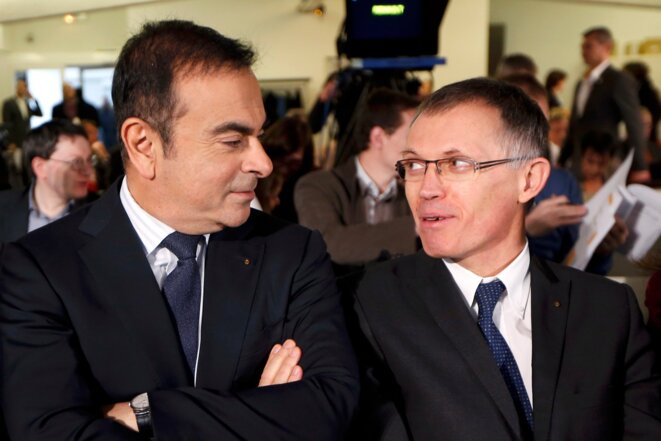 Carlos Ghosn, left, the CEO of Renault, and Carlos Tavares, chairman of the board at PSA Peugeot Citroën. © Reuters
Confidential documents obtained by Mediapart and the European Investigative Collaborations (EIC) show that the French car makers Renault and PSA Peugeot Citroën artificially inflated the already high cost of spares parts for motorists around the world. The manufacturers made use of a special software to increase the prices by an average of 15%. It is estimated the practice cost consumers  around 1.5 billion euros over nearly ten years. Yann Philippin reports.

Last month an investigation in which Mediapart was a partner showed how three key players in the French economy, Renault, Peugeot-Citroën and Auchan, used lax laws in Malta to reduce their tax bill in France. Now, other documents in the Malta Files investigation reveal that Groupe April, an insurance firm created by entrepreneur Bruno Rousset 30 years ago, is also using the Maltese tax loophole to avoid paying French corporate tax. Rousset has previously publicly stated that he believes his company should serve the "general interest". Mediapart's Yann Philippin and Sylvain Morvan from investigative website Mediacités report.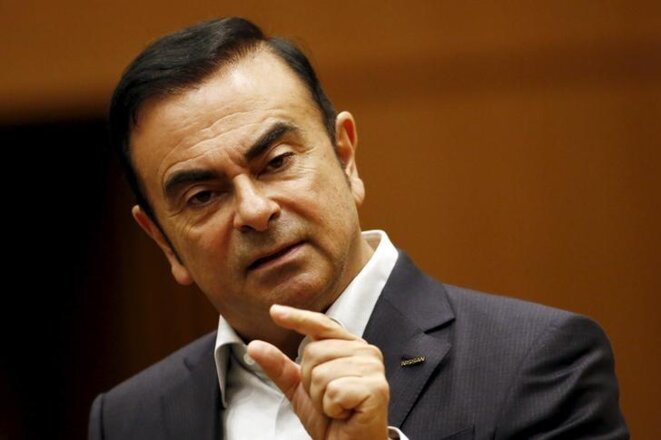 Carlos Ghosn, Chairman and CEO of Renault, one of the French groups using a legal tax avoidance set-up in Malta. © Reuters
Three major French firms, carmakers Renault and PSA Peugeot Citroën plus retailer Auchan, have set up insurance companies in Malta to save themselves from paying tens of millions of euros in taxes in France. The revelation comes from Malta Files, a four-month investigation by Mediapart and its partners in the European Investigative Collaborations journalistic collective (EIC) into one of Europe's lesser-known tax havens. Although what the three firms are doing is legal, the two car firms are successfully avoiding paying tax to the French state even though it is a major shareholder in each of them. Yann Philippin reports.
Leaked internal documents cited by French radio indicate the French carmaking giant, which has recovered from near bankruptcy in 2013, is planning to shed 2,133 jobs through voluntary agreements because of uncertainty over Brexit and falling sales of diesel vehicles.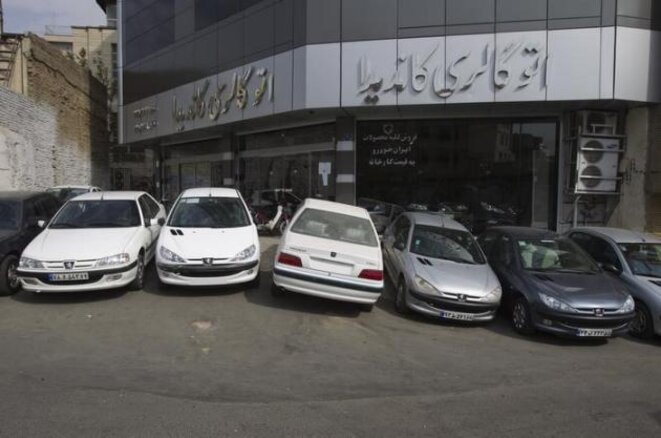 Devant un concessionnaire Peugeot-Citroën à Téhéran © Archives Reuters
The ink on the Iran nuclear deal is barely dry and no one is even yet sure if it will hold. But already France has joined other countries in the hunt for lucrative business deals with the oil-rich state and its market of 80 million inhabitants. But as René Backmann reports, there are potential pitfalls to overcome before French firms can hit the Iranian jackpot.
The French carmaker posts a 2014 operating income of 905 million euros after a programme of cuts in plants, jobs and new car investment.
The troubled French carmaker has drawn up plans to shed up to 3,450 jobs in France next year through reassignements and early retirement.
Earlier this week the French state and Chinese car maker Dongfeng agreed to take major stakes in the French car manufacturer PSA Peugeot Citroën. It marks the end of an era; from now on the Peugeot family are no longer the dominant voice in a company they have run since the days of the first steam-powered cars at the end of the 19th century. For many observers it was the inevitable outcome for a family that was torn in different directions and for a car manufacturer that had been left trailing in the slipstream of its main rivals. Martine Orange reports on how one of France's best-known families lost control of its own company.
End of an era as Peugeot family loses control of a company it has run since the early days of steam-powered cars in 1889.
The minister was speaking ahead of a change in PSA's ownership structure that will see China's Dongfeng Motor take a major stake in the company.
Outgoing PSA chief Philippe Varin said he would forego the huge pension package which caused an outcry as the firm cuts 10,000 jobs.
Former Renault N°2, Carlos Tavares, is appointed boss of rival PSA Peugeot-Citroën after an acrimonious departure from his former employer.
News comes as reports suggest loss-making carmaker is considering joint stake by French government and Chinese state firm Dongfeng Motor.