The deal for the former Barcelona star is worth about €35m a year net and the Argentine has an option to extend it.
Football club PSG announced it was reinforcing security around the homes of its players after intruders broke into the house of the father of team captain Marquinhos and the apartment of winger Angel Di Maria while the two were playing a match on Sunday.
Row erupted after Basaksehir assistant coach Pierre Webo, the former Cameroon international, was shown a red card during a row on the touchline with staff from the Turkish club appearing to accuse the Romanian fourth official of using a racist term.
Noël Le Graët's comments came after PSG star Neymar says he was subjected to a racist slur after being sent off.
Olympique Marseille earned a 1-0 away win at Ligue 1 champions and arch rivals Paris St Germain, sparking the celebrations on Marseille's Vieux Port.
Cars were burned and shops vandalised when groups of supporters of Paris Saint-Germain (PSG) football club clashed with riot police in the French capital on Sunday night after their team lost the final of the Champions League to Bayern Munich.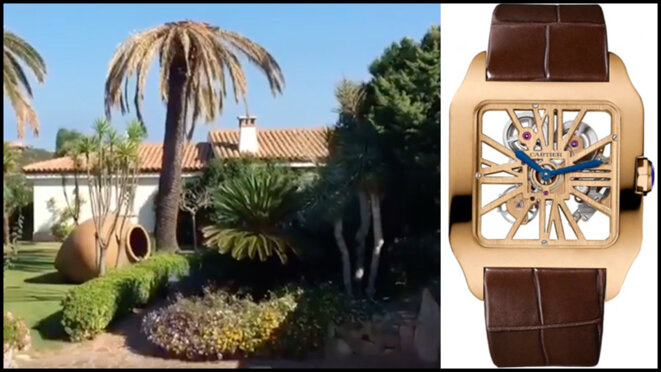 FIFA number two was gifted with free use of a villa in Sardinia, and a gold Cartier watch.
Shortly after a committee of world football governing body FIFA in February 2015 controversially recommended that the 2022 World Cup in Qatar could be played in winter, the then FIFA secretary general Jérôme Valcke secretly met with Qatari businessman Nasser al-Khelaifi, president of French football club PSG and chairman of beIN Sports, who was thanked by Valcke hours later for a gift of a watch worth 40,000 euros, according to phone text messages revealed here by Mediapart. Al-Khelaifi denies he was behind the gift. Swiss prosecutors, meanwhile, have dropped their probe of the two men over suspected bribery, which included Valcke's free use of a luxurious villa bought by al-Khelaifi in Sardinia. Yann Philippin reports.
In a confidential letter seen by Mediapart and the British daily newspaper The Guardian, the president of leading French football club PSG, Nasser Al-Khelaifi, requested the payment of a 2-million-euro commission to the agent of Argentine midfielder Javier Pastore in relation to the latter's transfer. The request was apparently made on the instructions of the current Emir of Qatar. If carried out, such a payment appears to breach both French football transfer regulations and the law. A company run by Al-Khelaifi's brother also asked for 200,000 dollars in 'expenses' over the transfer. Yann Philippin reports.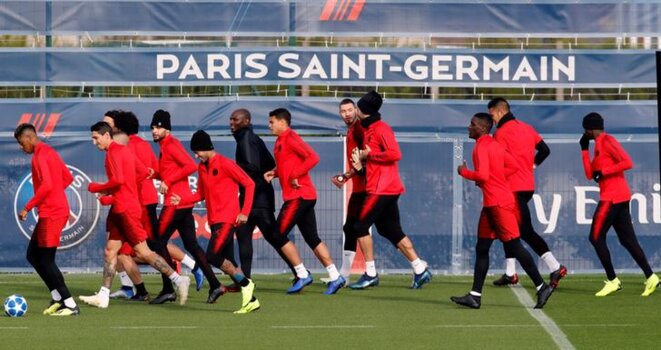 Le Paris Saint-Germain team during training. © Reuters
Seven years after Mediapart's revelations about discriminatory ethnic quotas in French football, our 'Football Leaks 2' investigation revealed how French football's most prestigious club, PSG, kept files on the ethnic origins of potential youth recruits, writes Mediapart publishing editor Edwy Plenel. What, he asks, does this persistent prejudice say about France?
The allegations, broken by Mediapart, are that PSG had asked recruiters to record the origin of players in four categories.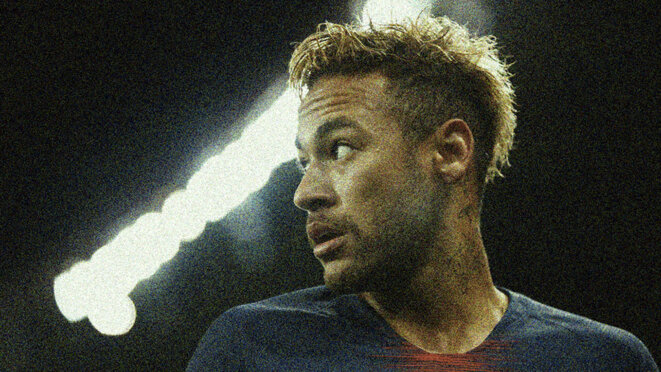 Neymar da Silva Santos Júnior, better known as Neymar Junior. © Reuters
Documents from Football Leaks lift the lid on the real cost and the dealings behind the record-breaking transfer in the summer of 2017 of Brazilian football star Neymar from FC Barcelona to Paris Saint-Germain (PSG). Revealed here by Mediapart, they tell of massive commission payments, up-to-the-wire negotiations that almost collapsed amid a tetchy moment of bluff, tax dilemmas and the club's suspicions that some of those accompanying the player to Paris were in undeclared employment. Meanwhile, despite the capture of one of the world's most celebrated players, the transfer appears to represent a financial abyss for PSG.
French football club Paris Saint-Germain said on Thursday it was investigating Mediapart's revelations that its youth talent scouts were required to report on players' ethnic origins in a scheme of racial discrimination against those who were black and of Arab family origin.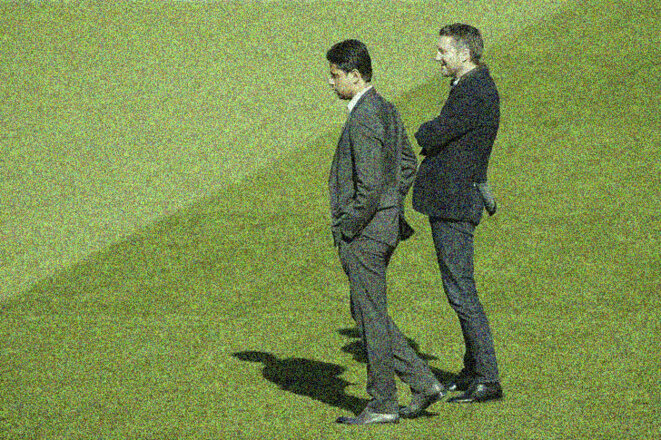 Former PSG sporting director Olivier Létang (right) with the club's president Nasser Al-Khelaïfi. © Reuters
Talent scouts for French club PSG were required to detail the ethnic origins of potential youth recruits as an essential criterium in the club's selection of players in a blatant discrimination policy that lasted over several years until this spring, Mediapart can reveal. As a result, a youngster now considered to be one of France's most promising players was disregarded by PSG on the grounds of his black skin.   
Frace's PLP says it 'does not understand' the decision by La Liga to hold up Barcelona star's record transfer to Paris Saint-Germain.