Deal estimated in excess of €6bn is third such contract in under 3 months and highlights recent revival of the jet's commercial prospects.
Sepp Blatter, who is to run for a second term of office as head of FIFA, told French radio 'we cannot play the World Cup in summer' in Qatar.
Agreement between Lycée Voltaire in Doha and France does not involve changes to religion classes or dividing classes by sex, ministry insists.
Zahir Belounis, held in Qatar without pay due to the country's sponsorship system for migrant workers, has been granted an exit visa.
The headteacher of a French secondary school in Doha has abruptly been flown back to Paris after a dispute with a fellow member of staff escalated into claims of discrimination. It is the second time in a year that the head of a French lycée in the Gulf state has had to leave in a hurry after falling out with the local authorities. As Lénaïg Bredoux reports, the case shows once more the difficulty of running an educational establishment in Qatar, given the French government's apparent reluctance to upset its relationship with the wealthy Arab state.
Qatar now owns an estimated 6.3bln euros-worth of property in France, encouraged by a controversial deal that offered it tax-free profits from sales.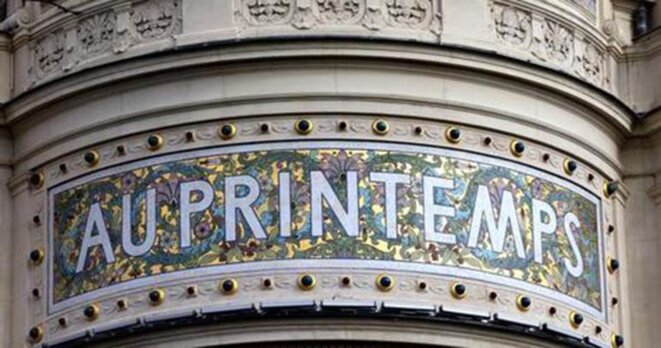 © Reuters
The Printemps department store chain, one of France's oldest and most famous, was last week bought by a Qatari investment fund for a reported 1.75 billion euros after months of secret negotiations with the group's principal shareholders and amid bitter opposition by unions representing its staff of 3,000. France's competition regulator gave the green light despite a preliminary investigation opened in June by the Paris public prosecutor's office into allegations that the transaction process involved fraud, money laundering and tax evasion. In this opinion article, Mediapart economy and finance specialist Martine Orange argues that the deal illustrates the recurrent impotence of  French law, and the unwillingness of government, to effectively rein in the excesses of rich and powerful wheeler-dealers.
French President François Hollande is in the Gulf kingdom to discuss trade and the conflict in Syria, before travelling to Jordan on Sunday.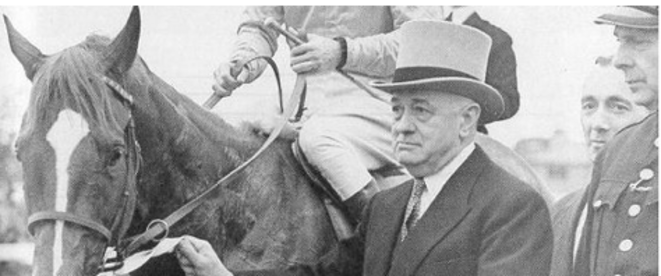 L'industriel Marcel Boussac
The world of French horse racing is undergoing a revolution. Money is pouring in from Qatar and other Gulf states, while deregulation of the sector is encouraging more and more online betting – at the risk of encouraging more problems of gambling addiction. Few outside the racing industry have taken much notice of the transformation. But, as Laurent Mauduit argues, it is a reflection of the wider changes that are also affecting the world of French capitalism.
The investment activities of the oil-rich Gulf state of Qatar are seemingly never out of the news in France, where its purchases include businesses, property, the media and, notably, the Paris Saint-Germain football club where its deep pockets allowed the high-profile signings of Zlatan Ibrahimović and David Beckham. But while PSG fans are happy, Qatar's mooted scheme to set up an investment fund for France's deprived urban zones prompted a call by members of the conservative opposition for a parliamentary enquiry. Just what is Qatar's political aim in what often appears to be a high-spending PR campaign, what is the reality of its relationship with the West and France in particular, and what lies behind the authoritarian state's support for regime change elsewhere in the Arab world? Pierre Puchot debates these and other issues with two specialists on Qatari affairs, Nabil Ennasri and Karim Sade.
Qatari funding for the social revival of France's notorious suburban housing estate zones crumbling into social disorder greeted with political hostility.
The Qatari buy-up of Paris football club PSG saw the arrival of big bucks and big stars, but there's an innate French distaste for bling, argues The Economist.
France is to allow Qatar to invest millions of euros to help business creation in depressed suburbs, in a controversial move first floated a year ago.