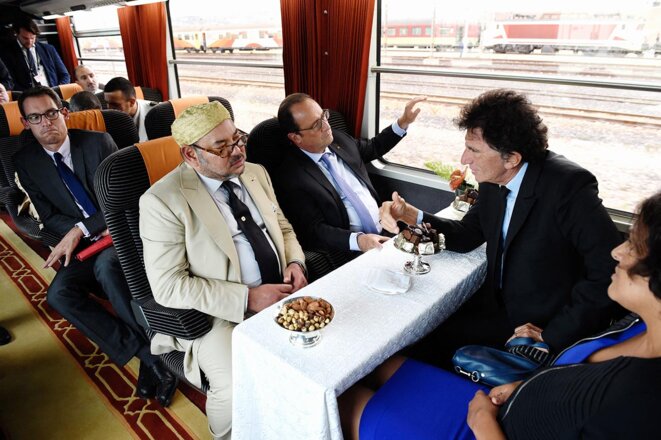 Moroccan king Mohammed VI with French president François Hollande, Jack Lang, president of the Institut du Monde Arabe in Paris and labour minister Myriam El Khomri on a train to Tangiers, September 20th 2015. © Photo Alain Jocard / AFP
The Pegasus spyware revelations show how Morocco has targeted at least 10,000 mobile phones in recent years. These include the phones of several dozen French citizens, including journalists, the president of the Republic Emmanuel Macron and government ministers and senior opposition figures. Yet for the last thirty years the political, media and cultural elites here in France have closed their eyes to the repressive behaviour of the North African monarchy. Lénaïg Bredoux and Iyes Ramdani report.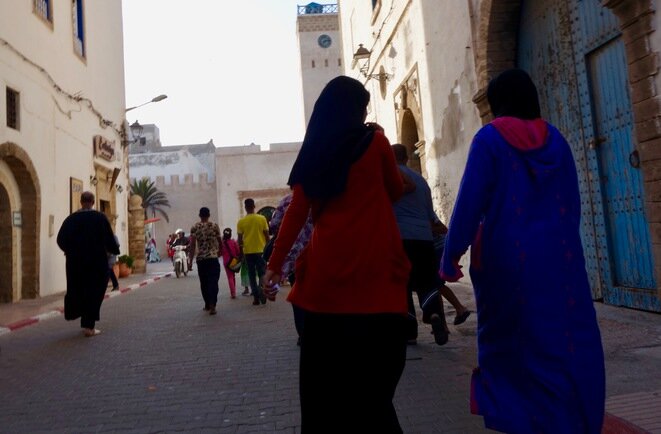 Tangiers in Morocco. © Rachida El Azzouzi
In the summer of 2017 two videos showing sexual assaults on women in Morocco, one in Tangiers, the other in Casablanca, caused outrage in the North African country. Yet though the government has for years been promising a law to protect women, progress has been slow. Academic Safaa Monqid explains to Rachida El Azzouzi how women are still excluded from public areas in Morocco and the Arab world in general.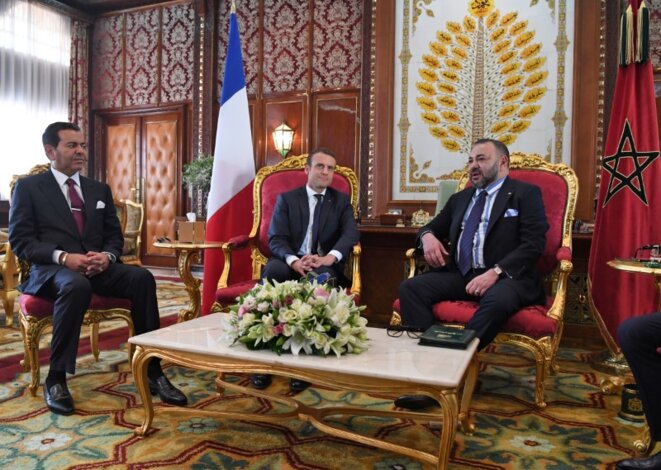 Emmanuel Macron with the King of Morocco Mohammed VI, right, during the French presdent's visit to Rabat on June 14th, 2017. © Reuters
Emmanuel Macron's first visit beyond Europe as French head of state was to Morocco, where anti-corruption protests have caused unprecedented unrest over the past seven months. The visit brought succour to the embattled kingdom but was also a little unsettling for Rabat, which has yet to fully understand the new Macron administration. But it was essentially a trip to signal continuity in Franco-Moroccan relations. Lénaïg Bredoux reports.