Related keywords
The rally in the hometown of the hostage beheaded by Algerian Islamists, came as flags were lowered to halfmast across France in mourning.
The rally against the Israeli offensive in Gaza passed off largely peacefully Wednesday after earlier ones were marrred by anti-Semitic violence.
Toulouse's socialist mayor expressed concern about planned torchlight march to commemorate victory of a Christian army in 721 over Muslims.
Vice-president of right-wing UMP party plans to hold a string of demonstrations to call for return of the man he dubs 'the right's natural leader'.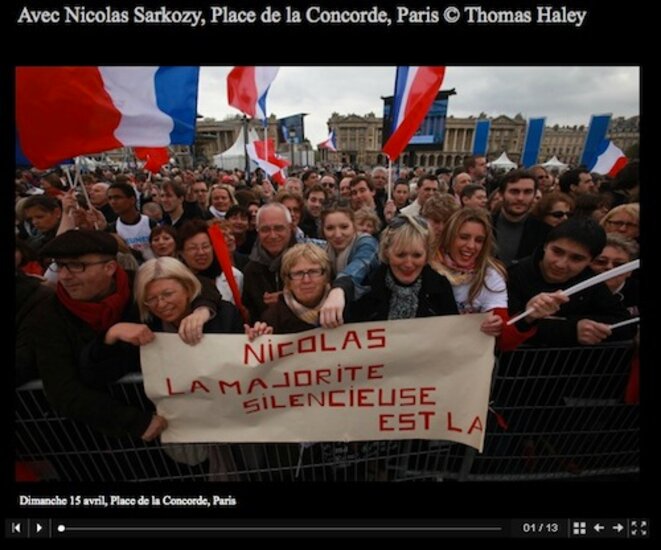 Portfolio dans l'article © Thomas Haley
American Paris-based photographer Thomas Haley has been following the French presidential election campaign with a series of reports posted on his Mediapart blog. This weekend he followed the crowds that turned out for incumbent candidate Nicolas Sarkozy as he held his last make-or-break rally in central Paris, ten kilometres away from a mass open air meeting by his main rival, Socialist Party candidate François Hollande.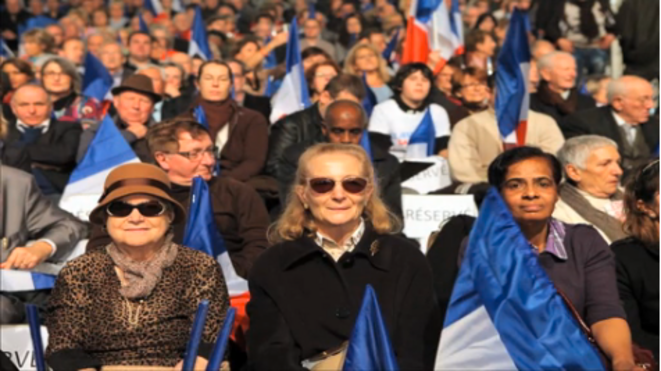 Vidéo accessible dans l'article.
Photographer Patrick Artinian is following the French presidential election campaign trail for Mediapart, with a series of photo and video reportages with soundtracks of the candidates, their supporters, meetings and milestone events which will continue all the way to the final vote on May 6th. Here he captures the atmosphere at President Nicolas Sarkozy's major rally on Sunday March 10th at a meeting hall in Villepinte, a suburban town north of Paris, where, before an estimated 30,000 flag-waving supporters, he played the trump cards he hopes will turn around a flagging re-election campaign.