Keyword: rape allegations
A director famed for films such as "Subway", "The Big Blue" and "Nikita", Besson's fate will be decided by an investigating judge in charge of the case.
The 72-year-old actor is said to have been placed under formal investigation indicted on December 16th 2020 for rape and sexual assault, which he allegedly committed in the summer of 2018.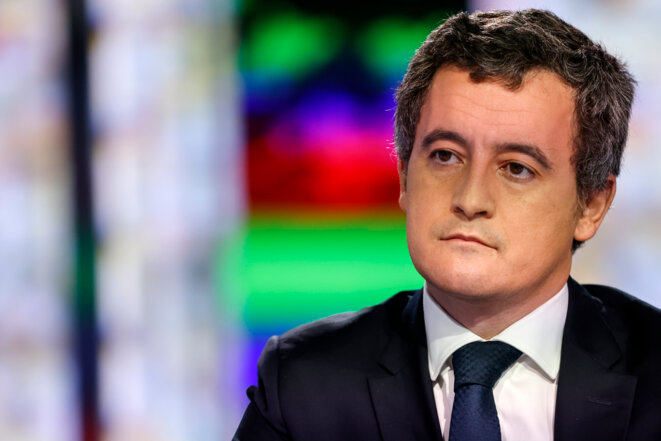 Denies the claims: interior minister Gérald Darmanin. © THOMAS COEX / AFP
Mediapart has had access to new information in the current investigation into rape allegations against France's interior minister Gérald Darmanin, claims that date back to 2009. Some documents we have seen contradict parts of his defence. The file also shows that when he was questioned by the investigating judge in mid-December 2020 the minister - who denies the claims - changed his version of events over a key exchange of SMS messages, in which the complainant accuses him of having "abused his position". And in addition the minister gave new explanations to justify some of the more embarrassing aspects of the case. Antton Rouget and Marine Turchi report.

Lawyers representing French interior minister Gérald Darmanin, 38, have confirmed he has been questioned 'at his own request' by magistrates investigating rape allegations filed against him by a woman who he claims he was in a consenting relationship with.
Georges Tron, who was a minister under Nicolas Sarkozy, is accused of attacking female staff at town hall where he is mayor.
Lawyer for Besson, who directed, 'Le Grand Bleu', 'Leon', 'Subway', 'The Fifth Element' and 'Nikita', dismissed actress's allegations as 'fantasist'.
The Oxford University professor was remanded in custody in France as full investigation was launched into the rape claims, which he denies.
 The prominent Swiss Islam academic was summoned for questioning 'as part of a preliminary inquiry in Paris into rape and assault allegations'.