None of twenty-one firefighters accused of raping a girl when she was aged between 13 and 15 can be charged with rape, France's highest court has ruled, but some could face lesser charges of sexual assault.
Georges Tron, a conservative former minister and mayor of Draveil, a southern Paris suburb, has been handed a sentence of five years in jail, two suspended, after he was found guilty of raping and sexually assaulting a female member of his townhall staff.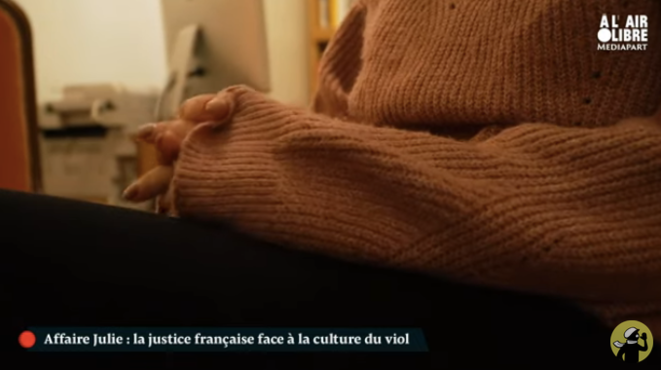 © Video Mediapart
France's highest appeal court, the Cour de cassation, on Wednesday examined the case of Julie, a young woman who accuses 22 Paris firemen of raping her over a two-year period when she was aged between 13 and 15. The accused claim the child consented to the sexual relations, and at the end of a ten-year investigation just three of them face trial for sexual abuse after criminal charges of rape were dropped. The Cour de cassation will announce its ruling on March 17th when Julie, and the feminist and child protection associations supporting her cause, hope the case against the accused will be amended to rape. For Julie, who agreed to be interviewed by Mediapart, the future decision of the Cour de cassation represents her last chance to seek justice.
Campaigners call for the introduction of an age of consent as 20 French firefighters face charges.
A group ,of 25 women have filed complaints for rape and sexual assault covering an 11-year period against a graffiti artist, identified as Wilfrid A, who has acquired a certain celebrity in Paris for his recurrent tags anouncing 'love runs about the streets', some of which have now been re-tagged with 'rapist' replacing 'love'.
French ice sports federation chief Didier Gailhaguet on Saturday resigned his post amid accusations of complacency over sexual abuse of athletes after four women ice skaters, including former champion figure skater Sarah Abitbol, alleged they had been sexually assaulted and raped by their coaches when they were minors.
The Paris prosecution services on Tuesday opened an investigation into allegations by former world championship bronze medallist Sarah Abitbol that she was raped by her coach when aged between 15 and 17, and those of three other skaters who accused the same coach and two of his colleagues of abuse and rape when they were minors, as pressure grew on the president of France's ice skating federation, Didier Gailhaguet, to resign.
Ten-time French ice skating champion and world championships bronze medal winner Sarah Abitbol has said in an interview this week she was repeatedly raped between the ages of 15 and 17 by her former coach who, along with two fellow instructors, is also accused by three other skaters of rape and sexual abuse when they were minors.
An Afghan rape victim who fled to France en-route for Britain was allegedly tracked down and stabbed in one eye in an assault by her husband while she waited in vain for official permission to join her sister, a British national, as part of a family reunion.
Willy Bardon, 45, who was on Friday found guilty of taking part in the abduction and rape of a young woman found murdered in northern France in 2002, was reported to be 'emerging from a coma' this weekend after he swallowed a highly toxic pesticide when the court's verdict was announced.
Valentine Monnier told Le Parisien newspaper that the alleged rape occurred in 1975, when she was 18, at Roman Polanski's chalet in Gstaad, detailing that 'he pummelled me until I gave in and then raped me, making me do all sorts of things'.
The French friend and business associate of the late, disgraced US billionaire Jeffrey Epstein, French model agency manager Jean-Luc Brunel, who is accused in American court documents of rape and of obtaining young women for Epstein, is cited in a new complaint in France for sexual harassment.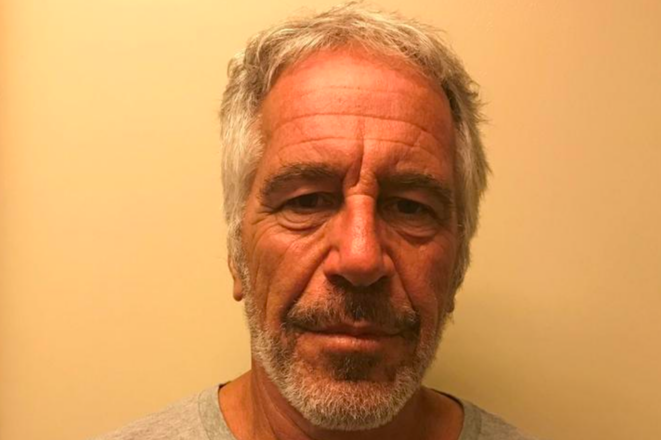 © o Reuters/New York State Division of Criminal Justice Services' sex offender registry
The Paris prosecution services announced on Friday that they have launched a preliminary investigation into suspected "rape" and "sexual assault", notably of minors, in connection with the activities in France of the late US financier Jeffrey Epstein and others connected to him. The investigation, which has received claims by ten people in France that they were victims or witnesses of sexual violence committed by Epstein and his entourage, will seek not only evidence of crimes that may have been committed in France, but also those involving French victims or perpetrators committed abroad.
Two men sentenced to seven years for the rape of Emily Spanton - who chose to waive her right to anonymity - at Paris police HQ.