Related keywords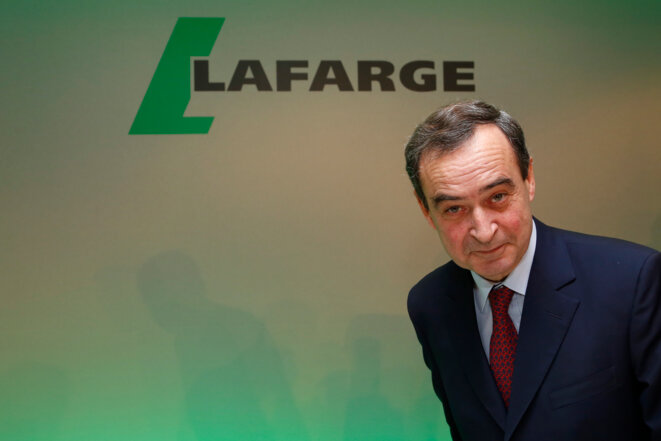 Bruno Lafont when he was CEO of Lafarge, on February 18th, 2015. © Reuters
An intercepted telephone call involving the former boss of French cement firm Lafarge, which is accused of funding terrorist group Islamic State to keep its Syrian cement plant in production, shows the extend of the "worry" that has gripped the company, which has since become a Franco-Swiss multinational. Just how far – and to whom – will the current judicial investigation extend? Fabrice Arfi reports.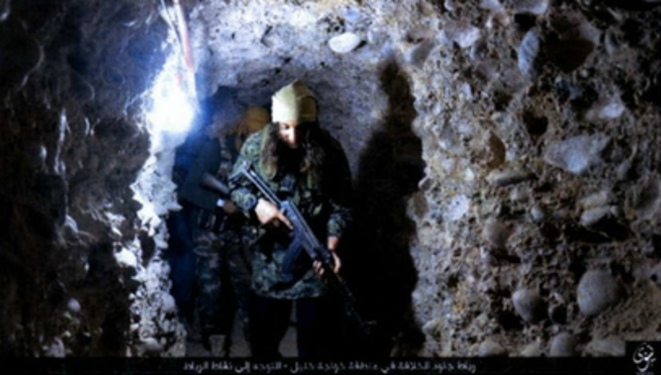 A jihadist in a tunnel underneath the former Islamic State-held city of Mosul.
The Islamic State terrorist organisation has been quietly preparing for the loss of its self-styled Caliphate for several months. France's security services now fear that its fighters might be moved to other areas of jihadist conflict or into Europe. In particular they have have raised concerns over the role of the terrorist's mysterious 'Emigration and Logistics Committee' based in Turkey, the Lebanon and Jordan, amid fears it may be used to send French and other European jihadists back to their country of origin. Matthieu Suc reports.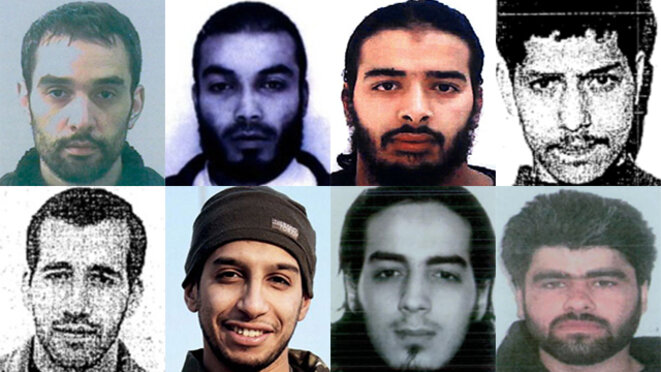 Eight of the terrorists behind attacks against Europe. From left to right and from top to bottom: Oussama Atar, Boubakeur el-Hakim, Salim Benghalem, Samir Nouad, Abdelnacer Benyoucef, Abdelhamid Abaaoud, Najim Laachraoui and Ahmad Alkhald. © DR
Jihadi veterans have been seeking to cause disarray among European intelligence agencies with hoax attacks that distract from real ones and attempts to infiltrate public agencies and companies. As a result security official are having huge difficulties in trying to measure the true scale of the terrorist threat that faces us. In the last of this lengthy series of investigations on Islamic State's intelligence operations, Matthieu Suc reports on the dangers still posed by jihadist agents operating within Europe despite Islamic State's major reverses in Iraq and Syria.