The Swiss canton, or state, of Geneva has launched legal action aimed at forcing the closure of the ageing, accident-prone French nuclear plant at Bugey, which lies just 70 kilometres from the border with Switzerland. The lawsuit is for "the deliberate endangering of lives" and "water pollution". If successful, this extraordinary move could encourage other countries bordering France and its network of 58 nuclear reactors to take similar action. Agathe Duparc reports from Geneva where the local authorities presented their case at a press conference on Monday.
French nuclear watchdog found serious flaws in the shell of the EPR reactors in Flamanville, northern France, which were also shipped to China.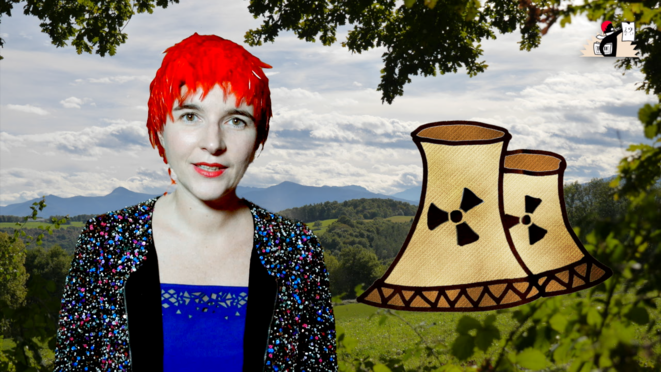 Dear Neighbours, remember that clouds have no border...
Mediapart's resident singer and songwriter La Parisienne Libérée, who regularly commentates current affairs in music and images, says France's European neighbours should be concerned about the potential dangers of the country's 58 nuclear reactors. Earlier this week, the oldest French nuclear plant, at Fessenheim close to the border with Germany, was shut down after a pipe from an engine room condenser was discovered to be leaking. It was the latest in a series of recurrent incidents and safety alerts over recent years at Fessenheim and several other plants across the country, including two on the Channel coast. La Parisienne Libérée composed a 'Nuclear SOS', written and sung in English, to remind countries surrounding France that nuclear clouds "have no borders", made all the more pertinent by the events at Fessenheim this week.
France's nuclear safety agency, the ASN, has warned of the potentially catastrophic danger posed by faulty electric circuit breakers found in a number of nuclear power plants located around the country, and which could eventually cause the meltdown of their reactor cores. Recorded incidents have shown that numerous circuit breakers regularly failed to function since they were first installed four years ago. While the plants' operator, utilities giant EDF, has played down the gravity of the problem, the ASN has ordered it to start looking for replacement equipment "as of now". Jade Lindgaard reports.
A nuclear accident similar to that of Fukushima in Japan would cost France about 20 percent of its economic output, IRSN study finds.
The French nuclear industry has been ordered to implement urgent safety improvements costing several billion euros after a nationwide stress test of the country's major nuclear sites found they were vulnerable to major natural disasters such as that which struck the Japanese plant at Fukushima last March. "We are not asking for these investments, we are imposing them," said André-Paul Lacoste, head of the French Nuclear Safety Authority, adding that the significant cost of his watchdog's demands could force plant closures. Jade Lindgaard reports.