Related keywords
Mediapart has obtained the secret recordings made by Greece's former finance minister Yanis Varoufakis during the 2015 negotiations at Eurogroup meetings on the proposed bailout conditions of the Greek debt. Selected audio extracts are presented here.
In a landmark ruling on Tuesday, five journalists from Mediapart and French weekly news magazine Le Point, together with the former butler of L'Oréal heiress Liliane Bettencourt, were cleared of invasion of privacy charges relating to the publication of the contents of secretly-recorded conversations between the billionaire and her close entourage of legal and financial advisors. The publication of the contents of the tapes, which lifted the lid on a web of corruption and manipulation, contributed to "debates of public and societal interest" and "without entering into elements of private life and family conflicts", concluded the magistrates in Bordeaux following the trial of the six defendants last November. The full text of their ruling is presented in this report by Mediapart legal affairs correspondent Michel Deléan.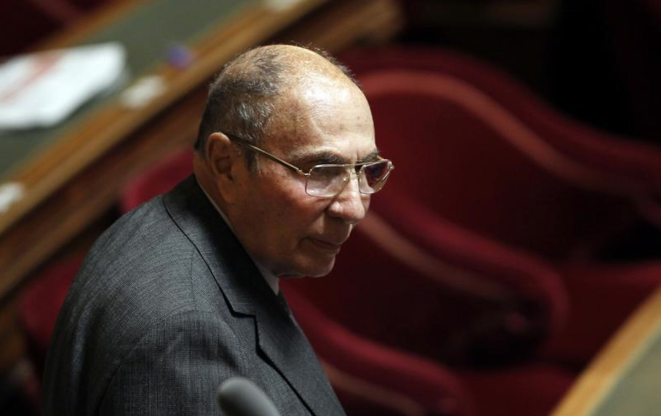 © Reuters
In a significant legal ruling that upholds the rights and freedom of the press, a Paris court has thrown out a lawsuit for invasion of privacy launched against Mediapart  by French industrialist, media tycoon and Senator Serge Dassault (pictured left).  The billionaire had attempted to obtain the censorship of recordings published by Mediapart and which reveal his complicity, in his own words, in funding electoral fraud. As Mediapart editor-in-chief Edwy Plenel writes here, the court's ruling announces a halt to the attacks on press freedom witnessed in two remarkable and absurd judgments concerning this website's reporting in the Bettencourt  affair.
© DR
In 2010 the former Société Générale employee  was convicted in relation to a series of trades that cost the bank up to 4.9 billion euros. Last year the ex-trader lost an appeal against his three-year jail sentence. However, the saga continues. On 4th July Kerviel, who has always insisted his bosses knew what he was doing, will take his former employer to an industrial tribunal seeking 4.9 billion euros in damages – equal to the sum he is said to have lost the bank. His lawyer has meanwhile made a formal complaint alleging forgery and use of false documents. In particular the trader's legal team has highlighted some curious discrepancies in the recordings made when Kerviel was questioned by his bank superiors as his huge losses became clear; recordings that went on to form the basis of the evidence that convicted him. Martine Orange investigates.