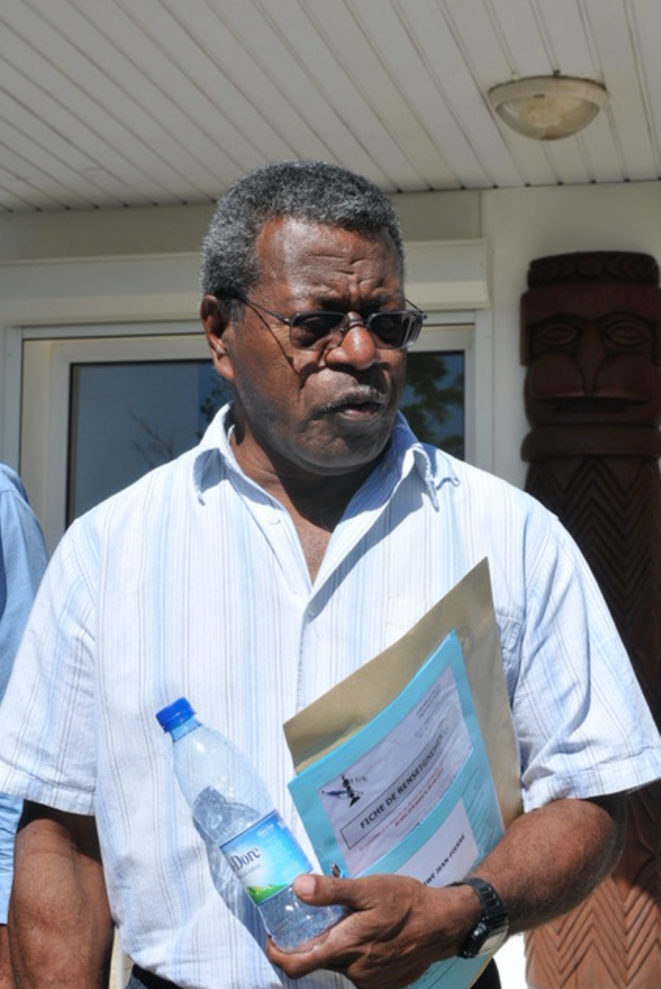 New Caledonia pro-independence leader Jean-Pierre Djaïwé. © Le Pays
The inhabitants of the semi-autonomous South Pacific French territory of New Caledonia are to vote on Sunday in a referendum on whether they want full independence from France, which colonised the archipelago in the mid-19th century. In a similar referendum in 2018, nearly 57% of votes cast were against cutting ties with Paris. Can the pro-independence movement swing the result in their favour this time around? Joseph Confavreux interviews New Caledonia's prominent pro-independence political leader Jean-Pierre Djaïwé.  
French president is accused of 'flogging off the family silver' as communist and conservative MPs join forces against move.
In an unusual alliance of the Left and Right, a vast majority of French opposition parliamentarians have this week launched a demand for a national referendum over the government's proposed privatisation of the Paris airports operator ADP. Such a move has never before been attempted, and must now be approved by the Constitutional Council. Martine Orange analyses the latest development in an increasingly strained relationship between parliament and the executive.
As the country prepares for a referendum on 4 November, the scars of colonisation are still raw. 
Political agreement, which could pave the way for independence, came after New Caledonian leaders held talks with French ministers in Paris.
Conservative and far-right presidential candidates sharply criticised the socialist government for allowing Turkey's foreign minister to attend a meeting in France to rally support for proposed changes to his country's constitution which will strengthen the powers of Turkish President Recep Tayyip Erdogan.
The far-right National Front party leader, Marine Le Pen, made pledge to give French people the chance to vote on EU membership.
In February prime minister Manuel Valls promised that work would begin on a controversial new airport at Notre-Dame-des-Landes near Nantes in western France by the autumn. Yet despite a much-criticised local referendum that backed the plan, there are no immediate signs that construction work is about to begin, or even that the protesters who currently occupy the site face imminent eviction. The latest hold-up has been caused by demands from Brussels for information on the wider environmental impact of the project, which could see the start of work delayed until next year. Aurélie Delmas reports.
Asked about impact of EU exit by UK on border controls in Calais, president said: 'I don't want to scare you .. but there will be consequences.'
Protesters want Notre-Dame-des-Landes airport plan to be withdrawn and expulsion orders given to local families and farmers to be scrapped.
Demonstrations took place in Paris, Marseille, Montpellier and other large cities as French finance minister Michel Sapin called for new talks.
French president François Hollande calls for Greek deal now while Germans say there can be no agreement before Sunday's referendum.
François Hollande made a last-minute appeal to the Greek government to return to the discussions and negotiate an agreement.
FN's Florian Philippot says French President François Hollande should 'follow the British example' and hold a vote on EU membership.