Related keywords
France now has 13 regions instead of 22, though some say it is hard to see who will benefit from the changes.
The anti-immigration Front National hopes to win three regions in voting this weekend, and plans changes to please grassroots supporters if it does.
French regions are in charge of economic development, tourism, business development, professional training and oversee public transport.
The new status for Champagne and Burgundy regions spurs wine tours which are seen as major draw in France's bid to increase tourist numbers.
In January 2016 the number of regions in France will be reduced from 22 to 13 as part of a major reform of local government. Last week the government announced the names of the capital cities of these larger regions. But as Feriel Alouti reports, the debate over the way this reform was carried out and the likely impact of the changes still continues.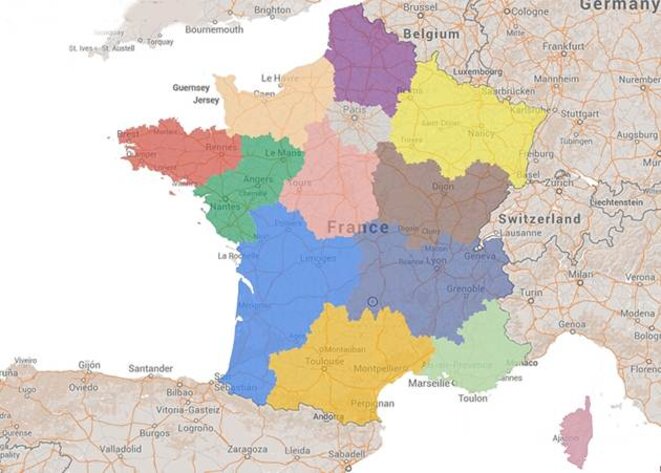 Since François Hollande personally redrew the map of France in June as part of his local government reforms, the shape of the country's regions have been amended several times. However, French MPs recently voted to approve the latest version of the regional boundary changes, which now seems likely to form the new face of France. Mediapart has examined this regional structure, which reduces the number of regions from the current 22 to 13, to see what impact it will have on demographics, economic growth and employment. It seems clear that one result of the reforms will be to increase the wealth of already well-off regions and leave isolated areas languishing even further behind. Yannick Sanchez reports.
The number of French regions is to be cut from 22 to 14 in a reform that looks set to attract strong opposition on both the Left and Right.
Poll shows 55 per cent of public are in favour of abolishing the general councils that govern France's historic departments.
Premier Manuel Valls says Euro is too strong, unveils tax cuts for less well-off and pledges to defend France's social model despite spending cuts.