Members of the European Parliament have voted overwhelmingly to reject France's candidate for a top post at the European Commission amid doubts over the probity of Sylvie Goulard, implicated in an investigation into ghost jobs at the parliament and her links with a US think-tank, prompting Emmanuel Macron to denounce 'petty' political manoeuvring.
A demand by several Conservative MPs that unaccompanied minors allowed to join relatives in the UK from the Calais 'Jungle' migrant camp be screened by dental checks to ensure they are not adults was rejected as an 'inaccurate, inappropriate and unethical' method by the British government.
WikiLeaks editor said French president 'gave encouraging signs' over his request for asylum in July, and questioned why it was finally rejected.
Six people, including Tapie, his lawyer and judge Pierre Estoup, are under investigation for organised fraud in the contested 2008 deal.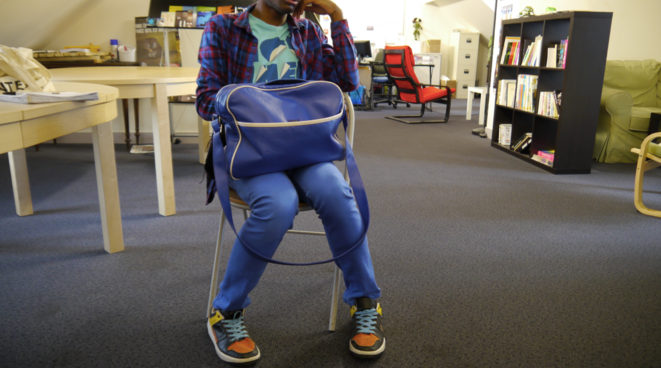 Gerdel dans les locaux parisiens de l'association. © M.T.
Over the past eight months France has been locked in a fiercely divisive and often violent debate over the government's same-sex marriage bill, which was finally enshrined into law last Saturday by President François Hollande. Gay rights groups have denounced mounting homophobia amid the hot contestation to the law, while opponents are due to stage a further mass protest in Paris on May 26th. Le Refuge is a national association that offers shelter, medical services and psychological counselling to youngsters who have been rejected and often made homeless by their families because of their homosexuality. It has seen a surge in requests for help since the debate kicked off in earnest last autumn, increasing five-fold over the same period one year earlier. Marine Turchi visited the association's Paris centre and heard the distressing stories of those for whom it offers a lifeline.
The European Parliament has demanded further negotiations on the EU's multi-year budget, after national leaders agreed to a cut of 3.3%.