Keyword: Renaud Van Ruymbeke

Part of a key report on the Kerviel affair that was ignored then shredded.
Was Société Générale's determination to hold on to a 2.2-billion-euro tax rebate partly behind the French bank's motivation to pursue its "rogue trader" Jérôme Kerviel with such zeal? That is a question raised by a report written for French prosecutors in May 2008 and now seen by Mediapart and other French media as part of a joint investigation. As Martine Orange reports, it appears this important report was first ignored by the judicial authorities and then shredded.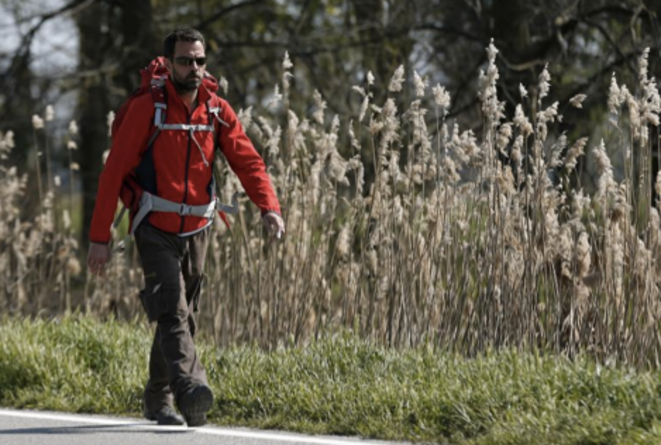 © Reuters
In a dramatic move, the convicted trader Jérôme Kerviel has called on President François Hollande to offer immunity for key witnesses. These witnesses, he says, would throw a very different light on his conviction in 2010 as a "rogue trader" who lost his bank Société Générale almost 5 billion euros. Returning from a long walk to Rome, Kerviel initially said he would not set foot on French soil to start his three-year prison sentence until the president gave his response, but later crossed the border. Here Mediapart's Martine Orange makes an impassioned plea in defence of Kerviel, whom she argues has been deprived of the right of a fair and just trial to which everyone is entitled. For six years, she says, he has come up against a justice system that was blind and deaf to its own considerable shortcomings in the affair.
A senior French civil servant has told a corruption investigation that former president Nicolas Sarkozy personally authorized the payment of secret commission payments from French armament contracts which are suspected of being used to illegally finance political activity. Mediapart can reveal that Patricia Laplaud, a former budget ministry financial supervisor of armaments sales gave a statement to the investigation, led by two Paris-based judges, in which she says that Sarkozy, when budget minister in 1994, ordered the secret cash transfers despite opposition from his ministerial advisors. Part of the sums were subsequently withdrawn in cash from Swiss bank accounts by Franco-Lebanese arms dealer Ziad Takieddine, who continued to serve until 2009 as an intermediary in weapons contracts organized by Sarkozy's staff. Fabrice Arfi and Karl Laske report.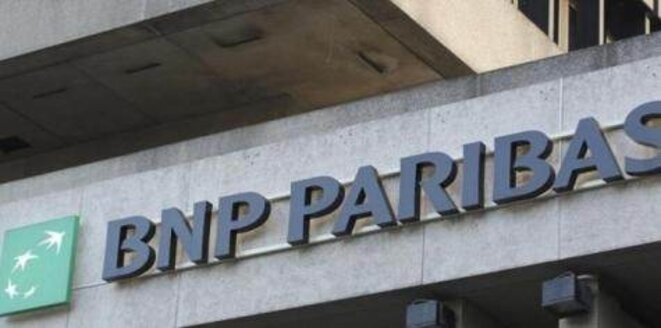 © Reuters
France's biggest listed bank, BNP Paribas, and largest in Europe, is set to be placed under formal investigation – one step short of charges being brought - in connection with suspected fraudulent handling of clients' investments in funds that channelled money to US fraudster Bernard Madoff, judicial sources have told Mediapart. A ruling by the Paris appeal court's investigatory chamber found that "Bernard Madoff's own responsibility does not rule out the possibility of fraudulent behaviour by intermediaries such as the BNP." The court cited documents from the US liquidator of the Madoff group, concluding that "it now seems that the bank received millions of dollars in exchange for services that were never provided and while it was in possession of information […] which should have prompted it to investigate BLMIS [Bernard L. Madoff Investment Securities]". The ruling has relaunched an investigation that now threatens the bank with major legal consequences. Laurent Mauduit reports.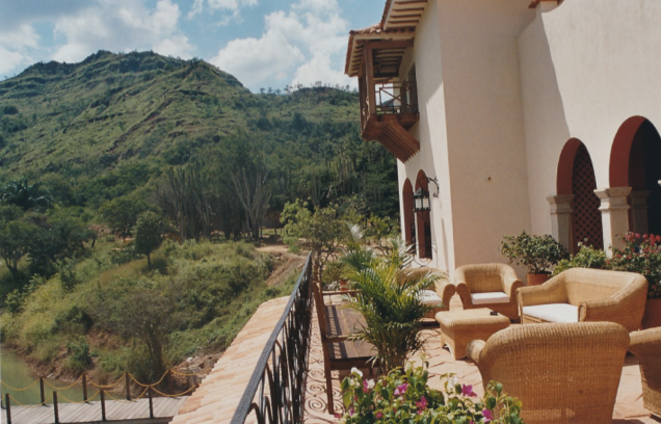 Le balcon de la maison Gaubert. © dr
Thierry Gaubert, a longstanding friend and aide of French President Nicolas Sarkozy, was in September placed under formal investigation - one step short of being charged - for "aiding and abetting the misuse of company assets" over his role in a suspected political funding scam connected to French weapons sales abroad. In this exclusive report, Mediapart reveals how Gaubert built himself a luxurious, sprawling property (pictured) in Colombia, using funds hidden abroad, where his guest book resembles a list from Who's Who in France. Fabrice Arfi and Karl Laske report from Nilo, Colombia.

A Paris magistrate investigating suspected illegal political party funding in France has obtained documents (photo), extracts of which are exclusively published here by Mediapart, which amount to the most significant evidence yet indicating that former Prime Minister Edouard Balladur's presidential election campaign may have been partly funded via French weapons sales abroad. While the events date from the 1990s, they lie at the heart of what has become known as the Karachi Affair, a fast-developing corruption scandal implicating current French President Nicolas Sarkozy and several of his senior political allies. Fabrice Arfi reports.
Two of President Nicolas Sarkozy's close entourage have been arrested and placed in police custody for questioning over their roles in a suspected illegal political party funding scam connected to French weapons sales to Pakistan and Saudi Arabia. The arrests threaten the political future of the president who, when budget minister, authorized the financial arrangements for the payment of commissions through which the kickbacks were allegedly channeled.
A key witness in the investigation into suspected illegal political funding in France from bribes allocated for the sale of French submarines to Pakistan has given testimony of a blackmail attempt against senior government figures, including Nicolas Sarkozy, in the months before the 2007 presidential elections and centred on allegedly compromising information about the kickbacks. We reveal here what he told a French judge.