Related keywords
Nearly 9 in 10 voters in Rennes, west France, backed Macron in run-off against Marine Le Pen but he is now seen as favouring the wealthy.
Funeral costs in France can often be beyond the means of the least well-off and their surviving relatives. In one region an association has teamed up with an insurance company to offer low-cost cover to ensure that the poor can organise a dignified final ceremony. In other areas local associations are naming and shaming local councils in a bid to force them to carry out their legal obligations to provide decent burial arrangements for the most disadvantaged. Mathilde Goanec reports.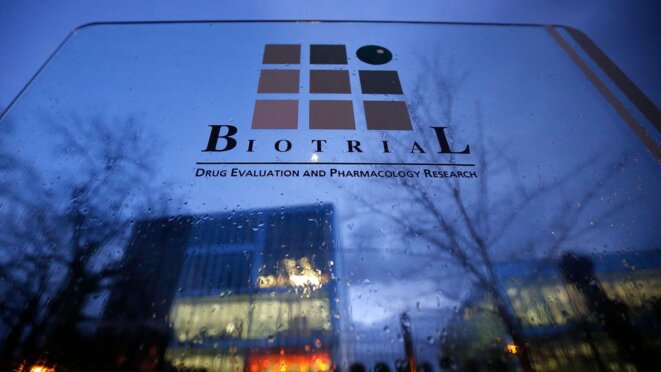 The Rennes headquarters of the firm who carried out the drugs trial, Biotrial. © REUTERS/Stephane Mahe
On January 17th, 2016, a volunteer died after taking part in a drugs trial in the west of France, while four others suffered suspected brain damage. The company who conducted the trial and supervisory authorities have insisted that the tragedy was "unprecedented" and could not have been foreseen. However, new evidence has emerged that a volunteer in a earlier trial with the same drug suffered side effects and that a later MRI scan shows he suffered a stroke. Yet this information appears to have been concealed by the medical and health authorities. Mediapart's science correspondent Michel de Pracontal reports.
Bernard Cazeneuve was speaking after regular violence during weeks of protests against labour law reforms, with casualties among police and protestors alike.
The probes are to determine if the procedure of the trial, which left one man brain dead and three other critically ill, was at fault, or the drug.
The six people were volunteers in now-suspended trials for a new pharmaceutical drug performed in a laboratory in the western city of Rennes.
The clothed body, believed to be that of a noblewoman, was found at a convent site in Rennes, Brittany, reportedly with organs and brain intact.