The grandparents of a three-year-old boy and his sister aged four, who were wounded and captured with their French mother after the fall of the Islamic State stronghold of Baghouz and who are currently stranded in a detention camp in north-east Syria, have begun legal action against the French state before the European Court of Human Rights for refusing to repatriate the three. 
France has announced the repatriation of five children aged up to five years who were placed in internement camps in Syria after their French parents, who had joined the Islamic State group, are reported to have died or gone missing in fighting, and thanked Kurdish-led forces 'for their cooperation, which made this outcome possible'.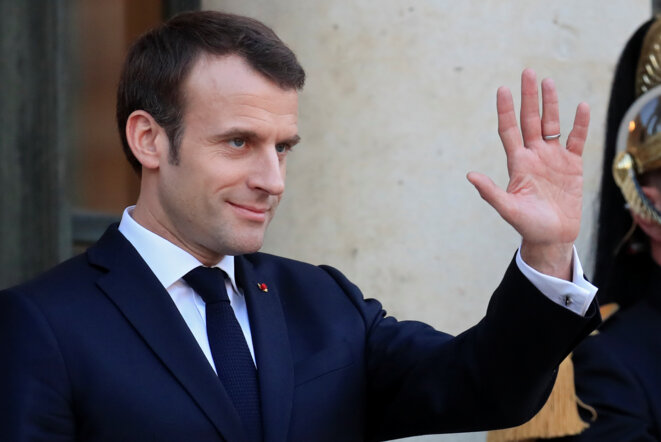 President Emmanuel Macron on February 27th 2019. © Reuters/Gonzalo Fuentes
Speaking during a recent debate with local councillors President Emmanuel Macron insisted: "No programme for a return of jihadists has today been drawn up." Yet, as Mediapart can reveal, officials at the ministries of Defence, Foreign Affairs, Interior and Justice have in fact been working since the autumn of 2018 on plans for the return of French jihadists held by Kurds in Syria. Matthieu Suc reports on the French government's change of heart.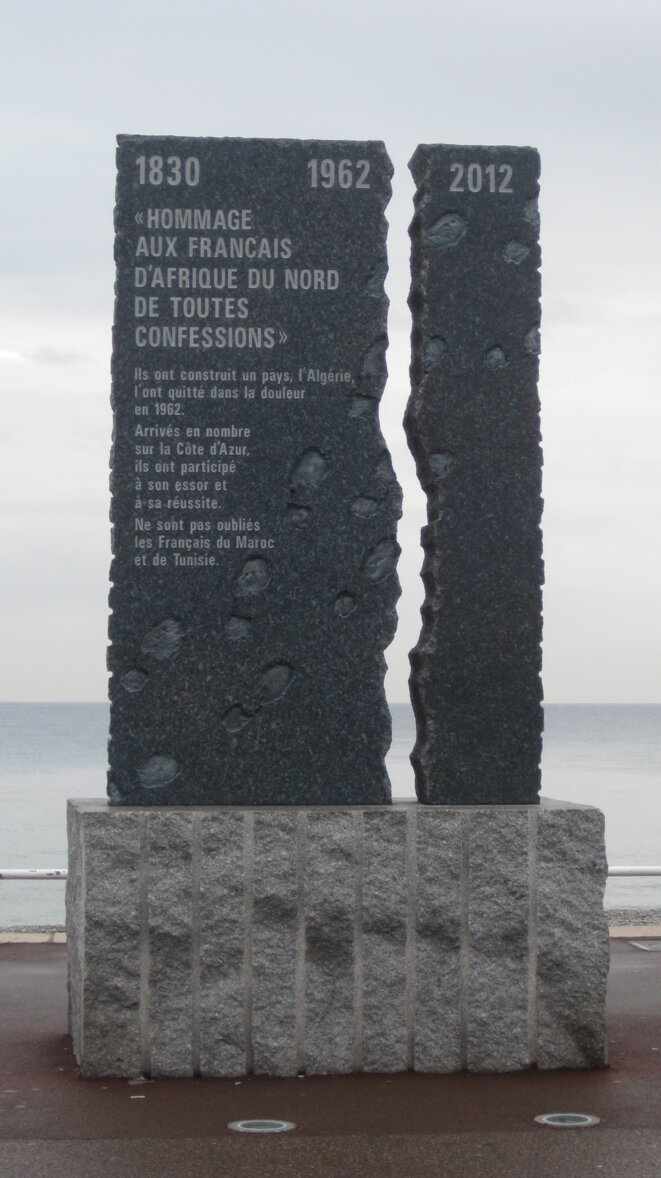 Mounument to the Pieds-Noirs on the promenade des Anglais in Nice. © Hélène Staes
Following Algeria's independence from France in 1962 around 800,000 Algerians of French descent, known as 'Pieds-Noirs', resettled in mainland France, many of them in the south of the country. It has long been assumed that the presence of so many of these repatriated settlers was a major factor in the political rise of the far-right Front National in the Mediterranean region of France. But as Nicolas Chevassus-au-Louis reports, the supposed influence of this ageing group of voters may largely be a myth.

The French government found itself on Wednesday the target of a storm of protests over the arrest and repatriation to Kosovo last week of a 15 year-old Roma girl who was taken into custody by police in front of her schoolmates after her family's application for asylum in France was rejected. The heavy-handed arrest of Léonarda Dibrani, which was first revealed in a blogpost on Mediapart, has split opinion both among the ranks of the ruling Socialist Party and within the government itself, with education minister Vincent Peillon calling for a ban on the arrests of pupils during school activity. The controversy comes as interior minister Manuel Valls leads a high-profile, hardline campaign targeting Roma immigrants who he has claimed are not apt to integrate into French society.  Interviewed by Mathieu Magnaudeix, Socialist MP Sandrine Mazetier, vice-president of the National Assembly and head of her party's immigration affairs department, strongly denounces the treatment handed out to Léonarda Dibrani, and demands that sanctions be taken against the police prefect responsible for ordering her arrest in an act of "political provocation".
Payments of 300 euros per adult and 100 euros per child to Roma migrants who accept to return to their country of origin to be scrapped this month.
The European Union says French expulsions of Roma are under scrutiny to ensure they comply with its rules on free movement of people.