Related keywords
The MP and former insurance firm executive replaces Nathalie Loiseau in a mini-reshuffle two months before the European elections. 
A much-awaited French government reshuffle, finally prompted by the resignation of interior minister Gérard Collomb but which followed a string of political upsets for President Emmanuel Macron this summer, saw the appointments on Tuesday of five new ministers, including Macron's party boss and former socialist Christophe Castaner to replace Collomb, and a former conservative filling the departure of scandal-hit culture minister Françoise Nyssen. 
A much awaited reshuffle of Emmanuel Macron's government, prompted by the surprise resignation last week of his interior minister, has been postponed until after the French president returns on Friday from a visit to Armenia, prompting speculation over disagreements with his prime minister.
France's Socialist Party has moved to expel Olivier Dussopt, a 39-year-old specialist in regional affairs, after he was made junior minister in the public accounts ministry led by former conservative Les Républicains party member Gérard Darmanin, who Dussopt had recently had fierce exchanges with in parliament, in a minor reshuffle of centrist President Emmanuel Macron's government.
Jean-Marc Ayrault, President Hollande's first PM, is among nine new government members, including Green party leader Emmanuelle Cosse.
Foreign minister Laurent Fabius is expected to leave government in the reportedly imminent reshuffle decided by President François Hollande.
Manuel Valls won parliament's vote of confidence in his new reshuffled government by a majority of 25, with 269 votes for and 244 against.
The purge of left-wingers from government has significant implications for France and for Europe, says France watcher Jonathan Fenby.
French Prime Minister Manuel Valls on Monday handed President François Hollande the resignation of his entire government following fierce public criticism of its austerity policies made this weekend by economy minister Arnaud Montebourg and education minister Benoît Hamon. The exit from government of Montebourg and Hamon was joined by culture minister Aurélie Filippetti, who announced on Monday her own opposition to continuing austerity measures. Hollande has asked Valls to appoint a new government, to be announced on Tuesday, that is "consistent with the direction" set by the president. In this analysis of a unique set of events since the founding of France's Fifth Republic constitution in 1958, Mediapart political affairs correspondent Hubert Huertas argues that Hollande has turned a ruling majority into such an imposing minority that a return to the urns is demanded.
Head of Socialist Party Harlem Désir is made junior minister for Europe as President Hollande and new PM Manuel Valls complete reshuffle.
President Hollande met at length Monday with his prime minister ahead of what is expected to be a major shake-up of government posts.
The president, who hinted in May that changes to his ministerial team were likely, will instead urge ministers to focus even more on key issue of jobs.
Ministers say they are looking to tighten Europe-wide measures against tax evasion as it scrambles to contain the Cahuzac fraud affair.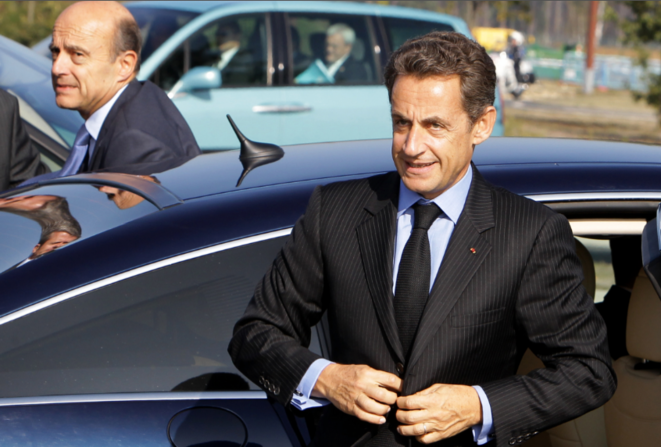 Juppé et Sarkozy, le 14 octobre en Aquitaine. © Reuters
President Nicolas Sarkozy's appointment of veteran Gaullist politician Alain Juppé to the post of foreign affairs minister marked the consummation of a forced political marriage between two longstanding rivals (photo), celebrated in November. Marine Turchi charts their turbulent years of sniping and strife, all of which promise further fireworks ahead of next year's presidential elections.