Duties of Geneviève Fioraso as minister for higher education and research will be taken on by education minister Najat Vallaud-Belkacem.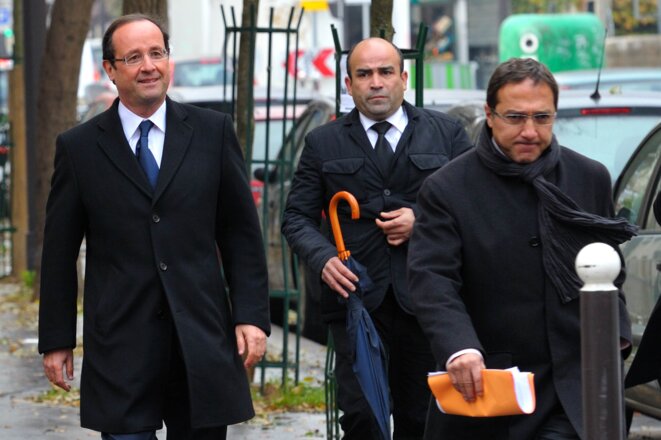 François Hollande et Faouzi Lamdaoui, au premier plan © Reuters
Faouzi Lamdaoui, an advisor at the Elysée and a close ally of President François Hollande, has been summoned to appear before a criminal court on charges of  "misuse of company assets", the "laundering of the proceeds of the misuse of company assets" and "forgery and the use of falsified documents". The allegations relate to a complex network of companies with which Lamdaoui has been involved, as a manager, director or partner, as revealed by Mediapart earlier this year. His resignation, which follows the departures of other key Hollande allies, junior minister Kader Arif two weeks ago and special advisor Aquiluno Morelle in April, was announced in an Elysée press statement. Lénaïg Bredoux and Emmanuel Morisse report.
Overseas trade minister Thomas Thévenoud forced to step down after less that a fortnight for reportedly not filling in tax declarations.