Related keywords
French environment minister François de Rugy resigned on July 16th following Mediapart's revelations of his use of public funds to host with his wife grand dinner parties with fine wines and food when he was speaker of the National Assembly, and later to redecorate his grace and favour apartment as environment minister at a cost to the public purse of more than 60,000 euros. The revelations prompted two administrative inquiries, which were published on Tuesday. Far from the claims by the ex-minister, once an outspoken campaigner for greater transparency in public office, that he has been exonerated, their findings confirm the events and amounts reported in Mediapart's investigations.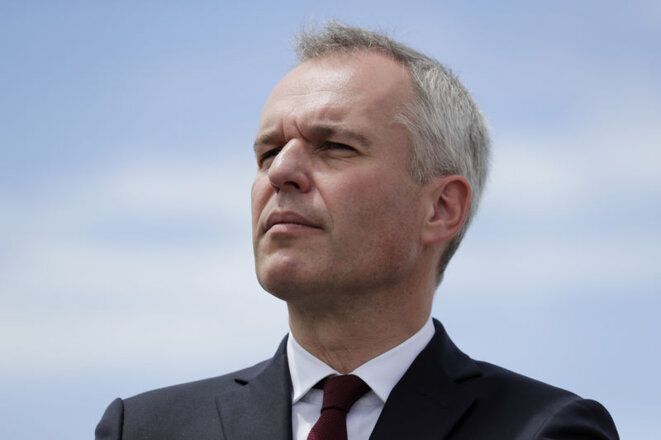 Environment minister François de Rugy has resigned from the government. © Reuters
François de Rugy, the environment minister and number two in President Emmanuel Macron's government behind prime minister Édouard Philippe, resigned on Tuesday 16 July following a string of revelations by Mediapart about his lifestyle as a minister, including grand dinners paid for out of the public purse. De Rugy quit just as Mediapart was about to make fresh revelations about his use of expenses as an MP. Michaël Hajdenberg, Antton Rouget and Fabrice Arfi report.
French Roman Catholic cardinal Philippe Barbarin, the archbishop of Lyon, who has appealed his conviction this month for failing to report allegations of abuse of boy scouts committed by a priest, said on Tuesday that Pope Francis has refused his offer to resign his post.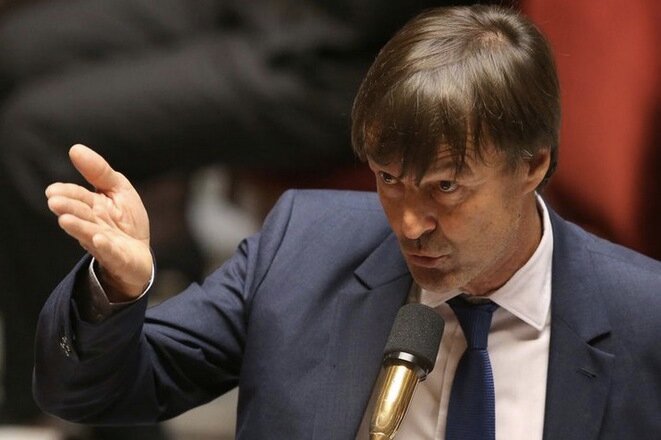 Nicolas Hulot addressing French parliament in September 2017. © Stéphane Mahé/Reuters
French environment minister Nicolas Hulot dramatically resigned from government on Tuesday, announcing his surprise decision during a live radio interview. Mediapart publishing editor Edwy Plenel argues here that it represents a salutary electroshock that highlights the impasse of economic policies leading to an ecological catastrophe, and also puts an end to the illusion that the will of a supposedly providential man alone can bring about a sudden turnaround in approach to environmental issues. Hulot's resignation, he says, resonates as a call for society to mobilise itself in favour of a veritable political alternative.       
French environment minister Nicolas Hulot, one of the most popular ministers, resigned during a live radio interview, citing 'an accumulation of disappointments' with the environmental 'mini-steps' decided by President Emmanuel Macron and his government which he said were too influenced by lobbyists.
French President Emmanuel Macron on Thursday visited a major airbase in southern France when he addressed a crowd of servicemen and spoke of his 'deep respect' for the military, just 24 hours after armed forces' chief-of-staff General Pierre de villiers resigned amid a bitter spat over  defence budget cuts. 
Emmanuel Macron and General Pierre de Villiers. © Reuters
After a glowing political honeymoon on the international stage, President Emmanuel Macron was on Wednesday engulfed in his first crisis since his election in May after the chief-of-staff of France's armed forces, General Pierre de Villiers, resigned amid a row between the two men over defence budget cuts. But while there is widespread outrage from the Left and Right at Macron's humiliating treatment of de Villiers, who he rebuked in public over opposition to the cuts for a military the general says is at "breaking point", the controversy has widened to the new president's apparent contempt for parliament's right to information. Lénaïg Bredoux reports.
Sylvie Goulard, who is second minister to go in 24 hours, steps down over allegations her MoDem party misused European funds.
French interior minister Bruno Le Roux resigned on Tuesday just hours after a TV report said he had employed his two then-teenage daughters as parliamentary assistants during their secondary school holidays and also when both were supposedly engaged in other activity, paying them a total of 55,000 euros from parliamentary funds.
The French utility giant's shares fell on the news Thomas Piquemal had resigned amid internal divisions over feasability of UK EPR project.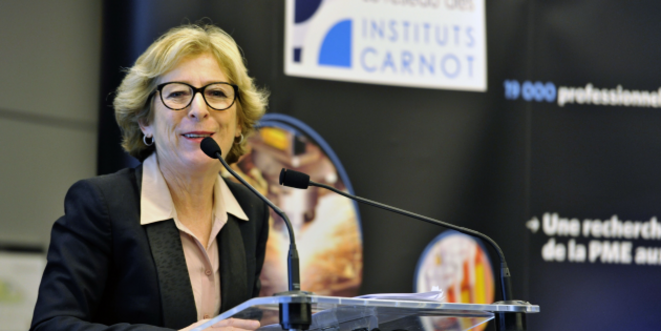 © Reuters
French higher education and research minister Geneviève Fioraso, who had been in the post since the election of President François Hollande in May 2012, resigned earlier this month citing health reasons. Her departure comes amid widespread disquiet among staff in universities and research institutes whose budgets have been bled by public spending cuts and ill-prepared reforms that began under the previous conservative administration. Mediapart education correspondent Lucie Delaporte analyses the deep malaise accentuated by Fioraso's term in office, which many see as a missed opportunity for the socialist government.
De gauche à droite: Jean-Yves Le Drian (ministre de la Défense), François Hollande, Kader Arif © Reuters
The French Minister for War Veterans, Kader Arif, a close ally of President François Hollande, on Friday became the third member of the country's socialist government to resign amid a corruption scandal. His resignation was announced 24 hours after Mediapart revealed his offices had been searched by police investigating allegations of favouritism and fraud in the awarding of contracts worth several million euros to companies run by Arif's relatives by a socialist-run regional council in his fiefdom in south-west France. The junior minister's resignation is another severe blow for Hollande who, after making transparency in public office a key theme of his term in office, has already been embarrassed by the forced resignation of budget minister Jérôme Cahuzac for tax evasion and that of overseas trade minister Thomas Thévenoud for failing to pay income tax. Mathieu Magnaudeix and Michel Deléan report.
French Prime Minister Manuel Valls on Monday handed President François Hollande the resignation of his entire government following fierce public criticism of its austerity policies made this weekend by economy minister Arnaud Montebourg and education minister Benoît Hamon. The exit from government of Montebourg and Hamon was joined by culture minister Aurélie Filippetti, who announced on Monday her own opposition to continuing austerity measures. Hollande has asked Valls to appoint a new government, to be announced on Tuesday, that is "consistent with the direction" set by the president. In this analysis of a unique set of events since the founding of France's Fifth Republic constitution in 1958, Mediapart political affairs correspondent Hubert Huertas argues that Hollande has turned a ruling majority into such an imposing minority that a return to the urns is demanded.
Prime Minister Manuel Valls is to name a new government on Tuesday after his economy minister's weekend attacks on policy direction.