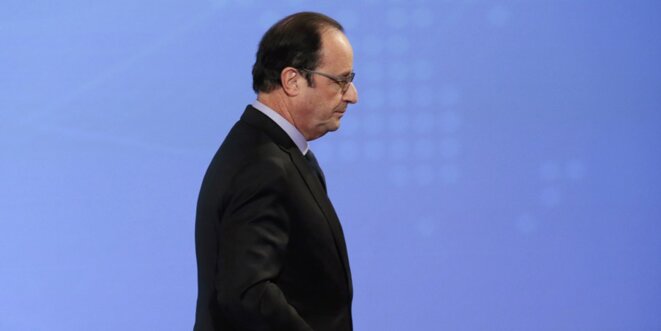 François Hollande: leaving by the back door? © Reuters
Just when President François Hollande's chances for re-election next year appeared as low as they could ever get, they fell even lower still after the publication last week of a book of interviews in which he launches a series of scathing attacks on a wide number of people ranging from the judiciary to footballers, his political opponents to his allies, and the rebels on the Left of his Socialist Party. Amid the outrage caused by his comments, Hollande's remaining allies in the party view the book as the last straw in a long-running series of blunders that now make him, in the words of one socialist senator, "indefensible". Lénaïg Bredoux and Christophe Gueugneau report on the fury and dismay of socialist MPs and members of government.
Benoît Hamon has joined the economy minister in a revolt against austerity measures, warning that they are sending France into recession.
Last year, the United Nations Refugee Agency (UNHCR) and Amnesty International denounced the appalling conditions at an Australian immigration centre in Papua New Guinea, one of two offshore Pacific camps used by Australia to detain and process migrants' demands for asylum. But the alarm went unheeded, and in February this year a revolt by the detainees led to a bloody confrontation that left one 23 year-old Iranian asylum seeker dead, and 77 other people injured, some by gunshot and machete blows. Mediapart has gained access to a series of photos of the injured detainees and witness accounts of the tragic events on February 16th and 17th which received little coverage outside of Australia. Carine Fouteau reports on the inhumane and humiliating treatment Australia reserves for asylum seekers, one of whom, an Iraqi national aged 43, told Amnesty International that, given their fate, "if we had died in the ocean, that would have been better."
Plans that include freezing all state pensions and welfare benefits for a year may be tweaked to ward off revolt by some of his party's MPs.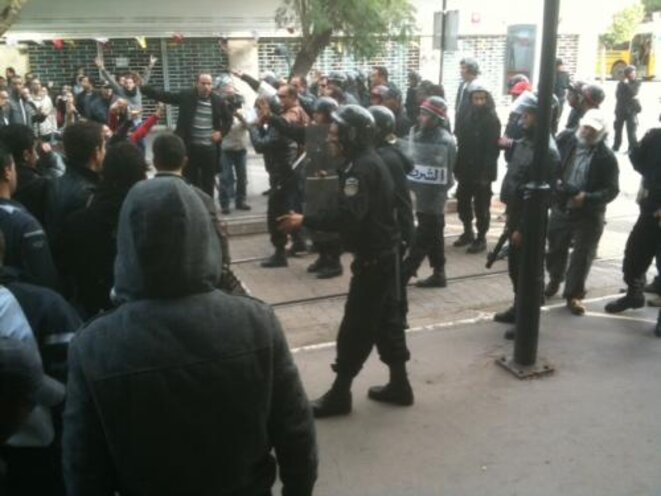 © Thomas Cantaloube
In what has already been called the 'Jasmine Revolution', Tunisian President Zine al-Abidine Ben Ali fled the country Friday evening. The events on Friday were the culmination of three weeks of angry protests across the country against spiralling food prices, unemployment, corruption and human rights abuse. In the streets of Tunis, Mediapart's Thomas Cantaloube witnessed the last violent hours before Ben Ali was forced out after more than two decades of his iron rule.