Related keywords
French president insisted the tougher security measures imposed by France after recent terror attacks made Paris ideal venue for 2024 Games.
Paris Mayor Anne Hidalgo was already in Brazil and she and French president will canvas support for France's 2024 Olympic Games bid.
French military intelligence chief told parliamentary committee that his agency was informed of plot by a Brazilian national via a 'partner' agency.
France to broaden probe into corruption in athletics to include the bidding and voting processes for hosting Rio and Tokyo Games.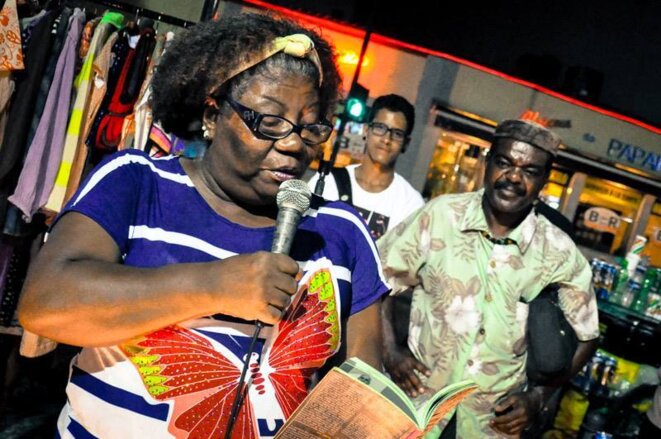 Le sarau fora do eixo, un exemple de rencontre littéraire. © (dr)
Last week Brazil was the 'guest of honour' at the celebrated Paris book fair, the Salon du livre, to which a delegation of 48 leading Brazilian authors was invited. Among them were writers from the favelas, or urban shanty towns, who are behind the 'literature of the periphery', a major cultural trend sweeping the giant South American nation. The emergence of these writers has coincided with a growing taste for prose and poetry among the residents of Brazil's deprived residential districts. This has been fuelled by the phenomenon of grass-roots gatherings known as 'saraus', which are attracting more and more people to listen to and take part in literary readings. Lamia Oualalou reports from Rio de Janeiro on this dynamic movement in Brazilian popular culture, one that might just have some lessons for France's own deprived and troubled suburbs.